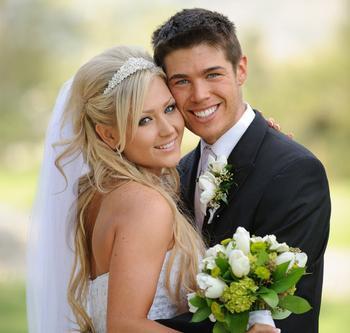 As the dating pool has become more saturated with highly educated women, the chance of 'marrying up' has significantly increased for men, a new study finds.
The study, led by University of Kansas sociologist ChangHwan Kim, found that the number of highly educated and paid women exceeds the number of highly educated men in the marriage market.
"The pattern of marriage and its economic consequences have changed over time," said Kim, an associate professor at University of Kansas. Women are now more likely to be married to a less-educated man -- and men aren't complaining, says Kim.
Improves family standard of living
"Men don't complain a lot about this," he says, likely because it improves their economic well-being. Wives' increase in earning potential contributes to an improvement of the family standard of living, the researchers pointed out.
"It seems fine for men because their wife is now bringing more income to the household," he said. "One implication of these findings is that the importance of marriage market has increased for men's total economic well-being."
From a marriage-equality standpoint, the findings are "a really good sign," says Kim. The increase in women with high-level degrees and well-paying jobs has helped to shrink the gap in income equality between husbands and wives.
"Marriage is now becoming more egalitarian and becoming equal," he says.
The research is based on U.S. Census data from 1990 and 2000 and the 2009-11 American Community Survey. Kim and co-author Arthur Sakamoto, of Texas A&M University, focused on education and earnings of people 35-44 years of age.
The full study has been published in the journal Demography.