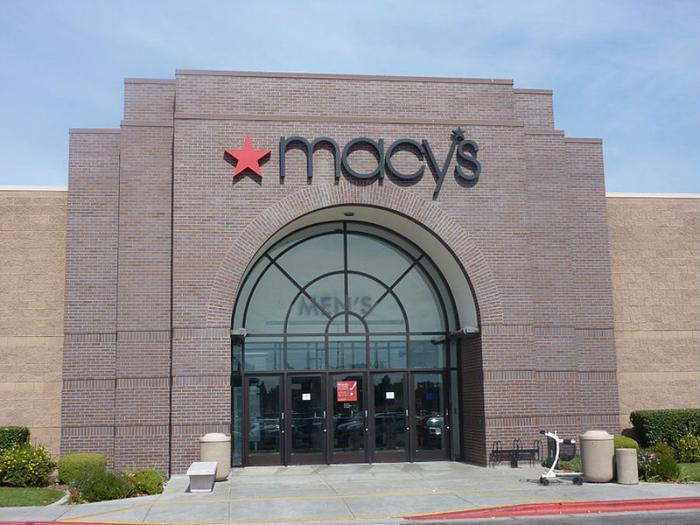 Macy's may have recorded a spectacular first-quarter profit report, but the retailer's CEO has some sobering news for consumers. As tariffs on China rise, so will prices in many U.S. retail stores.
Quite unexpectedly, Macy's reported earnings that topped Wall Street's most optimistic forecasts, riding the strength of its online sales and showing that it can swim with the Amazon shark.
The company credited a makeover at many of its stores and the growing popularity of its mobile app for a large part of the turnaround. But the big question is whether Macy's and all U.S. retailers can keep growing their profits during the extended and growing trade war between the U.S. and China. A huge number of retail products, after all, come from China.
Apparel and accessories could be going up
Macy's CEO Jeff Gennette, delivering the good news about profits, also suggested that consumers will face higher prices at most retail stores, especially for shoes and clothing. He said a 25 percent tariff on $300 billion in Chinese imports threatened by the White House would almost certainly make those items more expensive for consumers.
"When you do the math, it's hard to find a path through that wouldn't impact customers," Gennette said. "It will affect a lot of apparel and accessories categories."
Gennette said the latest increase in tariffs, from 10 percent to 25 percent on $200 billion in Chinese imports, has already made Macy's furniture more expensive and put a dent in sales.
The National Retail Federation (NRF) says adding tariffs to more Chinese products will raise prices on what U.S. consumers buy. Karlie Frank, manager of Communications and Public Affairs at NRF, says the tariffs' effects don't stop there.
"When faced with tariffs, companies are forced to cut costs elsewhere in their business to stay afloat," Frank wrote in the NRF blog. "Ultimately, tariffs can mean lower wages, fewer employees, deferred investments and higher prices for consumers. Small businesses are particularly vulnerable since they don't have the resources and flexibility to quickly switch suppliers."
The NRF says it has received a number of stories about the negative impact the tariffs are having on small business. It says a company in Ohio that makes bicycles told the organization that the tariffs hurt because it purchases its bike frames from China.