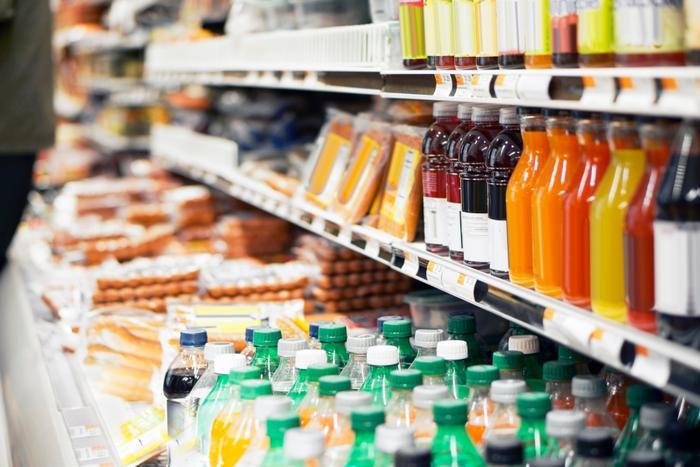 Whether it's a sports drink, juice, or diet soda, many young consumes turn to low-calorie beverages to add some variety into their diets.
Now, researchers have found that choosing a low-calorie drink equates to the same calorie intake as those who choose full sugar beverages, while the choice adds 200 extra calories per day when compared with those who choose water.
"These results challenge the utility of diet or low-calorie sweetened beverages when it comes to cutting calories and weight management," said Dr. Allison C. Sylvetsky. "Our findings suggest that water should be recommended as the best choice for kids and teens."
Consuming extra calories
The researchers wanted to see how low-calorie drinks affected kids' and teens' diets, and they looked at the National Health and Nutrition Examination Survey from 2011 through 2016.
Using over 7,000 self-reports of kids' daily food and drink intake, the researchers were able to get a snapshot of how frequently kids were choosing low-calorie and full sugar beverages. They then used that information to gain a better understanding of what it's doing to young people's bodies.
The study revealed many things about how the body processes sugar and calories, but perhaps the most important was that choosing low-calorie drinks added more calories into the daily diet, and it also increased calorie intake from added sugar in foods and drinks.
The researchers found that children who drank both low-calorie and sugary drinks were consuming the most calories, while participants who drank either low-calorie drinks or sugary drinks were found to consume the same amount of calories on a daily basis.
Drinking low-calorie beverages added 15 grams of sugar and nearly 200 calories to children's diets compared with those who drank water, while drinking both low-calorie and sugary beverages added 46 extra grams of sugar and 450 extra calories per day.
The researchers didn't notice any excessive weight gain during the course of the study, and they think the jury is still out on whether low-calorie drinks aid in consumers' weight loss goals. Moving forward, the team suggests following federal health recommendations to ensure a healthy diet, and swapping low-calorie drinks for flavored sparkling water or water with fruit.
Cause for concern
There has been a good deal of conflicting research on artificial sweeteners and whether or not they're an adequate way to cut calories and aid in weight loss. One recent study found that artificial sweeteners are toxic to the digestive system, while another revealed that they could work to create fat.
Most recently, researchers found that low-calorie drinks could lead to an increased risk of stroke in postmenopausal women.
"Many well-meaning people, especially those who are overweight or obese, drink low-calorie sweetened drinks to cut calories in their diet," said researcher Yasmin Mossavar-Rahmani. "Our research and other observational studies have shown that artificially sweetened beverages may not be harmless and high consumption is associated with a higher risk of stroke and heart disease."