---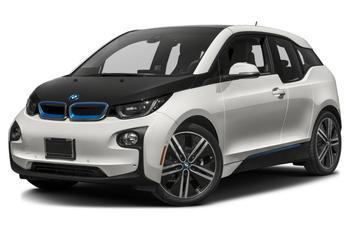 A class action lawsuit charges that the BMW i3 electric city car turns range anxiety into sheer panic when its optional range extender kicks in, causing the car to go into "limp mode," slowing suddenly to 15 miles per hour.
The range extender -- called "REx" -- is a small two-cylinder engine that acts as a generator, helping to keep the battery charged when it falls below 6.5 percent. 
But lead plaintiff Dean Rollolazo says that instead of extending the little car's range, REx turns it into something more like a golf cart than a car capable of running safely in freeway traffic, Courthouse News Service reported.
BMW sells the optional range extender to relieve drivers' fear that their battery will give up the ghost when they're miles from home. But Rollolazo's suit says the range extender instear produces a "sudden, severe and dangerous loss in power because the range extender does not produce enough power for the vehicle to maintain normal performance."
Madame X
The suit cites an article -- "Why I'm returning my BMW i3 after three months" -- in autoconnectedcar.com written by a woman identified only as Madame X who said her i3 took too long to charge and did not have sufficient range for her to motor around the sprawling Los Angeles area. 
"I'm paying $600 a month on the lease and $125 a month for charging at various stations around town, plus the charging situation is always producing range anxiety," she said. "The last straw came when I was driving back from the Inland Empire, I was in a fast lane on the freeway. I ran out of battery power and the gasoline extension engine started.
"I couldn't keep up with traffic I had to pull over and drive in the slow lane which produced even more anxiety," Madame X said. 
In its documentation, BMW states that the REx is designed only as an emergency back-up: "The range extender is not intended for daily use. It's for situations when the driver needs to extend the range of the vehicle to reach the next charging station." 
The suit was filed by Hagens Berman, a consumer law firm in Seattle.
---