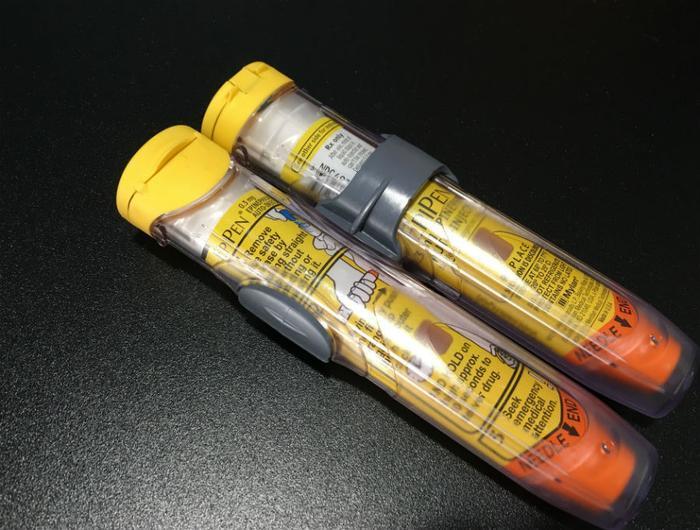 Additional details have been made public in the EpiPen pricing saga. Quoting statistics released by the Centers for Medicare and Medicaid Services (CMS), Reuters reports that U.S. government health plans spent over $1 billion on Mylan NV's EpiPen emergency allergic reaction treatment between 2011 and 2015, which may have been excessive due to a misclassification that allowed the company to pay less on rebates.
Mislabeling the devices could mean big trouble for Mylan, which is under scrutiny from federal officials for raising the price of the live-saving device from an inflation-adjusted $109 to over $600 in the course of nine years. Lawmakers are currently trying to determine what kind of impact Mylan's pricing practices had on government-funded health programs.
EpiPen misclassified
Based on the CMS figures, some lawmakers have already alleged that Mylan underpaid rebates to state Medicaid programs. Senator Amy Klobuchar (D-Minn) has stated that Mylan misclassified the EpiPen as a generic drug instead of a branded drug.
The difference in classification may account for millions of dollars; the rebate on a generic is 13%, while a branded drug has a minimum rebate of 23.1%. The CMS calculates that Medicaid plans spent $797 million on EpiPens during the five-year period between 2011 and 2015, or $960 million before rebates. The Medicare Part D program, which is intended to be used by the elderly, spent $335 million before rebates. At this time, CMS has stated that it cannot determine how much money the government may be owed for EpiPens.
It will likely be difficult for Mylan to say it didn't know about the improper classification. In its letter to Sen. Klobuchar, CMS stated that it reached out to Mylan and other members of the industry on the matter many times.
"CMS has, on multiple occasions, provided guidance to the industry and Mylan on the proper classification of drugs and has expressly told Mylan that the product is incorrectly classified," the agency said.
Mylan's response
Mylan has responded to the allegations from CMS and Klobuchar, saying that it has complied with the existing rules for classifying its products. It points out that the classification for Medicaid rebates on the EpiPen were created in 1997, before it took ownership of the devices.
However, Klobuchar and other lawmakers are adamant about knowing how much extra money was paid by taxpayers and whether or not the classification problem is systemic.
In a statement, Klobuchar asks for "clear answers on how dep this misclassification goes, how much it has cost taxpayers across the country, how many other drugs may be misclassified, and how we get that money back." Mylan has declined to comment further on the situation until the CMS process has concluded.