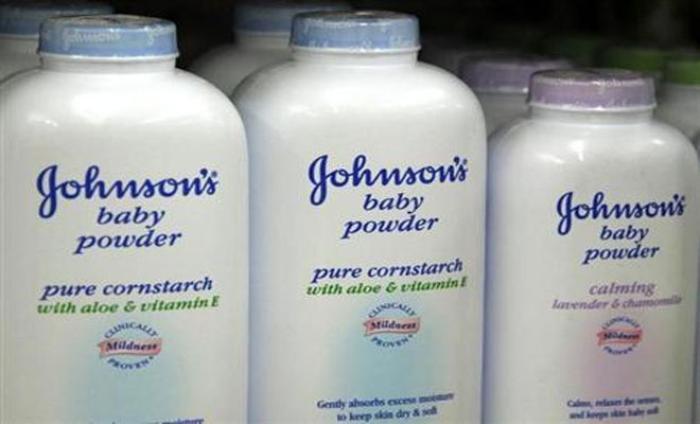 There's been a legal battle brewing since May, between an Illinois woman named Barbara Mihalich and the Johnson & Johnson company, involving various talcum-powder products.
On May 23, Mihalich filed suit in Illinois' Southern District Court, seeking class-action status on behalf of herself and other women in the state who had bought Johnson's Baby Powder, on the grounds that "everyone who bought Baby Powder should get their money back because of an alleged health risk …. [A]dult women who regularly used Johnson's Baby Powder directly on their genital area for years — were exposed to a risk of ovarian cancer from the talc in the product."
However, Mihalich does not have cancer, nor has she claimed to have used talcum powder on her own genital area.
On August 11, Johnson & Johnson filed a motion to dismiss (in .pdf form here) based partially on those two facts:
If this case proceeds, Defendants Johnson & Johnson and Johnson & Johnson Consumer Companies, Inc. (collectively, "J&J") will prove that Plaintiff's assertion about that "risk" is meritless.

But that is of no moment here because the facts Plaintiff alleges show that she was never harmed in any way. Plaintiff apparently contends that she suffered some kind of economic loss, although she pleads no facts to explain the amount or nature of any "financial" injury—indeed, she does not seek compensatory damages under the Illinois Consumer Fraud and Deceptive Business Practices Act ("CFA"), 815 ILCS 505/1 et seq. (Comp. Prayer.) Instead, for Plaintiff the product performed exactly as promised ("eliminate[d] friction on the skin" and "absorb[ed] unwanted excess moisture"), and Plaintiff suffered no ill effects and does not claim to be threatened by any future injury. (Comp. ¶¶ 8, 86 ("Plaintiff is not claiming physical harm or seeking the recovery of personal injury or other monetary damages.").) In fact, Plaintiff does not even allege she was ever exposed to the risk she contends exists—she pleads almost no facts about her own purchase and use, and does not allege that she bought the product to use in her genital area, even though that is the only use she claims is associated with ovarian cancer.
In other words, Johnson & Johnson is saying this: Using talcum pawder is not risky as Mihalich claims, but that is irrelevant anyway because not only does she not have cancer, she never even used the product in the manner which, she alleges, might cause cancer. Indeed, she even admitted the product worked exactly as advertised, to reduce moisture and friction on her skin.
Mihalich's talcum-powder lawsuit is the second one filed against Johnson & Johnson this year; in April, California resident Mona Estrada filed a similar complaint in the state's Eastern District Court. Estrada claims that she has used the product since 1950 and would not have done so had she known about the cancer risk; that said, Estrada is not claiming any personal injury, so apparently she does not have cancer either.