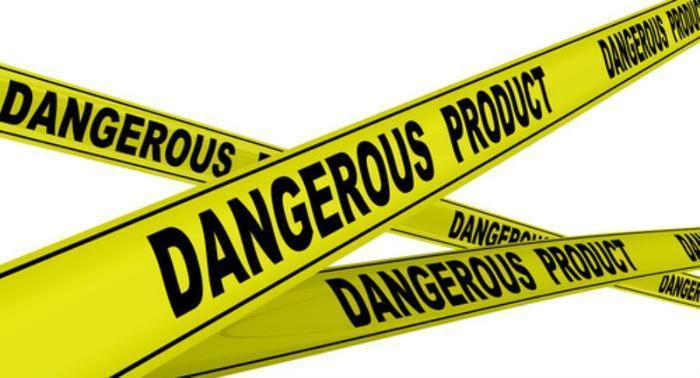 The number of products being recalled has gone down recently, but injuries from those products have surged in the first quarter of the year.
Injuries reported to the Consumer Product Safety Commission (CPSC) jumped 141% in the first three months of 2017. Incidents – not necessarily causing injuries – jumped 379%.
Stericycle ExpertSOLUTIONS' recall index reveals products in the home posed disproportionate dangers. The Index shows four household product categories accounted for more than 75% of recalled products – home furnishings/fixtures, housewares, toys, and child nursery equipment and supplies.
Again, three quarters of the injuries were from people falling, bleeding, or choking. These risks skyrocketed, even as the number of recalls in the first quarter of the year declined significantly from the previous three-month period.
Dangerous falls
The statistics show falls caused the most injuries. These falls were attributed to things like problems with baby strollers, patio chairs, and swing sets. Products caused a large number of cuts, but gas leaks and choking incidents were also reported.
"The phrase 'home sweet home' may be challenged as a result of these findings," said Michael Good, vice president of marketing and sales operations at Stericycle ExpertSOLUTIONS.
He notes that while there hasn't been an increase in recalled products, the number of problems reported to the CPSC has skyrocketed. While not all the products causing harm are subject to recall, Good says it is almost certain that they will be in the future.
While overall recalls were down in early 2017, the company says the automotive and food and beverage sectors were notable exceptions. Both, it says, saw significant increases.
Food and cars
The FDA says food-related recalls were down 19% in the first quarter. At the same time, the number of recalled units grew by 507%, to some 92 million products. The main driver was the nutritional supplement category, which made up 80% of recalled food units. Automotive recalls fell 6%, but the number of recalled cars and trucks spiked 144%.
The index drives home the point that consumers should always act when a product is recalled, especially if it's a safety issue. It's one thing to know about a recall, but quite another to do something about it.
Government agencies in recent years have stepped up enforcement efforts aimed at removing recalled products from store shelves. Last year Best Buy agreed to a $3.8 million settlement with the CPSC, over charges that it knowingly sold recalled products.
ConsumeAffairs posts daily recall notices here.