---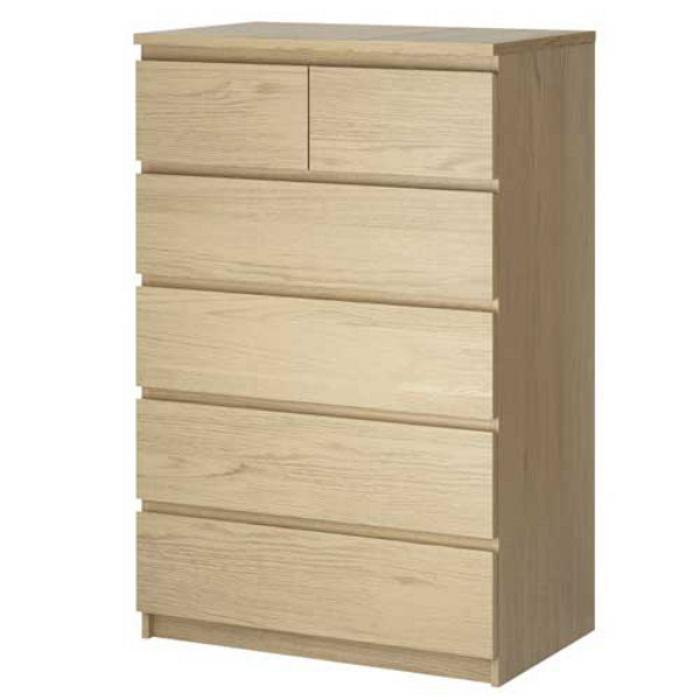 IKEA North America and the Consumer Product Safety Commission (CPSC) are implementing a repair program that includes a free wall anchoring kit, for their MALM 3- and 4-drawer chests and two styles of MALM 6- drawer chests, and other chests and dressers.
The chests and dressers can pose a tip-over hazard if not securely anchored to the wall.
IKEA has received reports of 2 children who died after MALM chests tipped over and fell on them.
Fatalities and injuries
In February 2014, a 2-year-old boy from West Chester, Pa., died after a MALM 6-drawer chest (48 3/8 inches high) tipped over and fatally pinned him against his bed. Then, in June 2014, a 23-month old child from Snohomish, Wash., died after he became trapped beneath a 3-drawer (30 ¾ inches high) MALM chest that tipped over. Neither chest had been secured to the wall.
IKEA and CPSC have also received 14 reports of tip-over incidents involving MALM chests, resulting in 4 injuries. Since 1989, IKEA is aware of 3 additional reports of deaths from tip-overs involving other models of IKEA chests and dressers.
A child dies every 2 weeks and a child is injured every 24 minutes in the U.S. from furniture or TVs tipping over, according to CPSC data.
Anchor repair kits offered
IKEA is offering U.S. consumers a wall anchoring repair kit free of charge for use with the MALM chests, IKEA children's chests and dressers taller than 23 ½ inches, and IKEA adult chests and dressers taller than 29 ½ inches.
The kit contains replacement tip-over restraints for use by any consumer who has not secured their IKEA chest or dresser to the wall. The kit also includes complete wall anchoring hardware, instructions and warning labels to be affixed to the furniture.
The MALM chests that are part of the repair program were sold starting in 2002. The price of the chests range from about $80 to $200.
Consumers can receive a free wall anchoring kit at any IKEA retail store, or by calling (888) 966-4532.
CPSC and IKEA urge consumers to inspect their IKEA chests and dressers to ensure that they are securely anchored to the wall. Unanchored chests and dressers should be moved into storage or other areas where they cannot be accessed by children until the chests and dressers are properly anchored to the wall.
---