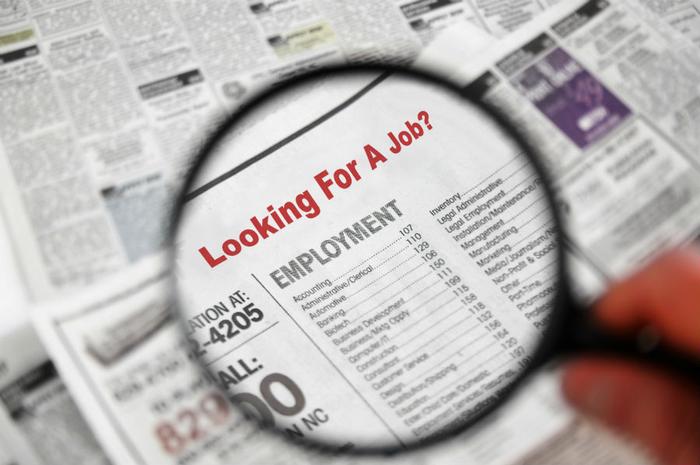 Even with all the recent "Big Tech" layoffs, it's still a pretty good time to be looking for a job. Employers have plenty of openings.
But scammers have stepped up their efforts to victimize job seekers by offering jobs that aren't real. They're clever schemes to steal money, personal information, or both. Two scams, in particular, have come to our attention.
The first is a fake check scam designed to steal money. The scammer places an ad for a remote worker. 
Once the victim is "hired," the scammer sends the new employee a large bank check with which to purchase supplies and equipment. The scammer says he isn't sure what everything will cost so the employee is instructed to deposit the check in their personal bank account and send the scammer what's left.
Since the check might have been for $5,000 and the equipment purchase totaled only $2,500, the employee sends $2,500 back to the scammer. But the victim has actually sent $2,500 of their own money to the scammer because the check they deposited was a fake. The bank accepted it but days later discovers the forgery and deducts the money from the victim's account.
'Security check' is a way to steal information
A second job-related scam that appears to be increasing is simply after personal information. The job opening may be posted on a legitimate message board but the company doesn't exist.
One job applicant posted on Reddit that he conducted a Zoom interview with the "employer" and a day later received the following message:
"Having reviewed our zoom call interview with you, we have come to a conclusion (sic) that you match our expectations and that we can move on to training you!
"However, first things first, we've got to sign a mutually binding agreement with you as well as run our mandatory security check on you to be fully confident in your integrity (before allowing access to sensitive information and our customer funds)."
Of course, that background check entailed gathering all sorts of sensitive personal information from the applicant, including Social Security number and sometimes even bank account information. That information is then sold to other scammers on the dark web.
Job applicants can protect themselves by carefully vetting any company that is offering a job. Use a search engine to check out any employer. Don't rely on the first item in the search results because the scammer may have created a fake website for his fake company.
Also, be leery of any "employer" that offers to hire you without ever directly communicating face to face. If the interview and offer are all done through email, it's a sign of a scam.