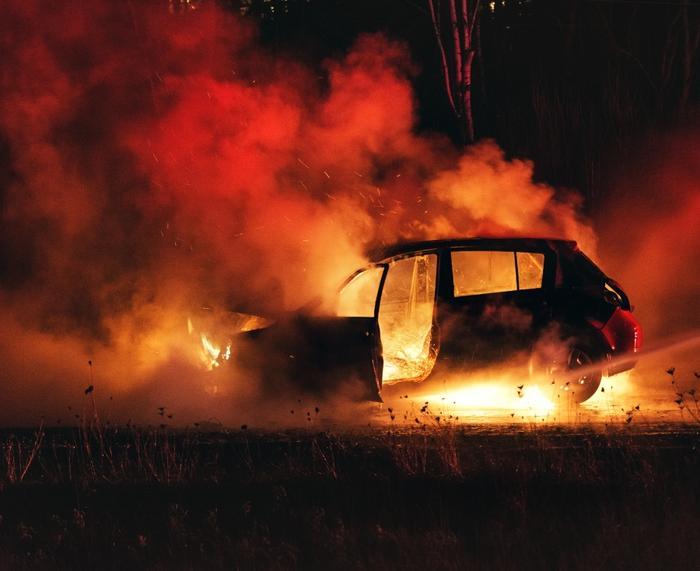 Hyundai and Kia are recalling 534,000 SUVs due to an engine problem that can cause fires, the automakers announced on Friday. The recall includes 379,000 Kia Soul vehicles from model years 2012-2016, as well as the Hyundai Tucson (2011-2013), the Kia Sportage (2011-2012), and the Kia Sedona (2015-2018).
In 2016, people began coming forward with stories about driving under normal conditions when they suddenly noticed that their car was on fire, with some drivers having to jump out shortly before the car exploded. One death has been blamed on a Kia that suddenly caught fire while the driver was trapped inside.
The Center for Auto Safety says that a total of 2.9 million Hyundai and Kia vehicles need to be recalled to properly address the fire risk. The watchdog group has counted over 300 complaints that consumers filed to federal regulators about non-crash fires in their Hyundai or Kia cars since 2016. But until recently, Hyundai and Kia declined to take the cars off the road. Even now, Hyundai and Kia maintain that the Center for Auto Safety is overstating the fire risks.
"Nothing is more important than the safety and security of Hyundai customers, and we find it irresponsible that the Center for Auto Safety has chosen to ignore the facts," Hyundai said in a statement to a reporter.
Watchdog seeks investigation
But the new recall comes at curious timing. Shortly before Hyundai and Kia made their announcement Friday, the Center for Auto Safety on Wednesday sent a letter to Congress urging members to investigate the carmakers.
"Instead of presenting the public a solution for these fires, or a satisfactory explanation, or simply taking responsibility for continuing to sell what appear to be defective engines, both manufacturers have recalled fewer than 10% of the potential fire prone vehicles and hoped no one would ask about the rest," the Center for Auto Safety wrote to Congress.
In addition to the cars under the new recall, the Center for Auto Safety is concerned about Kia Sorento, Kia Optima, Hyundai Santa Fe, and Hyundai Sonata vehicles from the years 2011 through 2014 and Kia Soul vehicles from 2010 through 2015.
Owners affected by the recall will get notices in late March.
----
In need of an Auto Warranty, or possibly a fire hose? We can't help you with the fire hose, but we can at least help you find a warranty to protect your car's important features. Get matched with the right auto warranty for your car.