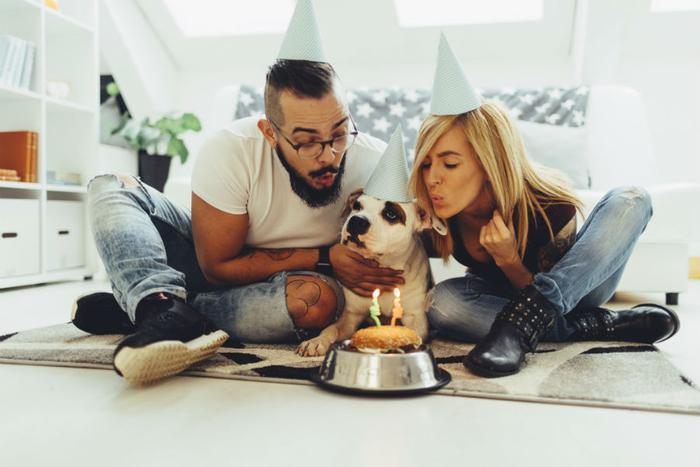 Three in five Americans currently have a pet, and almost all pet owners (95 percent) consider their pets to be members of the family. As such, many pets are getting the royal treatment.
From indulgent birthday treats to gifts for special occasions, modern pet owners spare no expense in their effort to make their furry companion feel loved.
The new trend toward "humanizing" pets has led to a substantial increase in pet spending. Last year, Americans spent $30 billion on pet products -- more than they spent on alcohol, bottled water, and coffee.
Fueled by Millennials
Experts say the trend is largely driven by Millennials, who are delaying parenthood but still want something to love and spoil. Research shows Millennials are less likely to be married or living with a partner than those in their age group 50 years ago, but they're much more likely to be pet owners than older generations.
"Pets are becoming a replacement for children," said Jean Twenge, a psychology professor at San Diego State University and author of "Generation Me". "[Pets are] less expensive. You can get one even if you're not ready to live with someone or get married, and they can still provide companionship."
Pet product manufacturers have welcomed the new trend by creating an array of products designed to encourage pet parents to celebrate their furry companions and continue to see them as human-like members of the household.
Human flavor trends
Here are a few ways pet parents are spoiling their pets, according to research from FONA International.
Seasonal treats. When a new season or holiday rolls around, consumers are eager to celebrate with their pet -- 18% of all new products launched in 2016 were seasonal offerings. Pets could enjoy items like heart-shaped dog cookies for Valentine's Day to turkey, chicken liver, and cranberry treats at Christmas time.

Celebratory indulgences. Sixty percent of pet owners celebrate their pet's birthday, and just as many give their four-legged family member some type of celebratory treat -- like a pet-friendly cupcake or cookie -- to help them ring in a new age.

High-quality pet food. Consumers' interest in their own health and wellness has snowballed in recent years, giving rise to similar trends in pet products advertising wellness benefits. In an effort to cater to health-conscious pet owners, pet food manufacturers have created pet food that offers the same wellness benefits that humans want for themselves. The most popular health trends in pet food are grain-free, high protein, and "all natural" or organic ingredients.