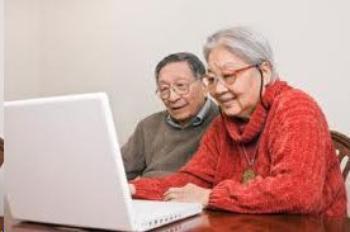 Last week my colleague Truman Lewis wrote about how Facebook is losing some of its popularity among teens, which if you think about it, is consistent with how other social media sites have come and go with younger people, only to be replaced by another site that looks slicker, has more features and allows you to post things in quicker fashion -- which is why Instagram seems to be the go-to page for younger people these days.
And as teens and younger adults seek out these other forms of social media, older adults seem to be using Facebook in increasing numbers, not  only for social reasons but also to discuss things like health issues or current ailments. As a result, many doctors and clinical practices are starting to use Facebook as an informational source for patients, and a lot of older adults are using the social media site to discuss illnesses with other people who may have the same condition.
Dr. Anja Leist of the University of Luxembourg looked further into how  social media can impact treatment among older adults, and examined just how effective it would be if clinical practices used it in a systematic manner.
"For me, it was interesting to learn that there is evidence for a large potential of social media in clinical practices," said Dr. Leist. "Older adults can use social media to access health-related information and engage in patient-to-patient-doctor conversations. There are many online forums where people in difficult life situations, such as informal caregivers of a spouse with dementia or individuals with depression, can exchange thoughts as well as receive and provide social support.
"Other positive consequences are that lonely adults can overcome loneliness through contact to family and friends and other users with similar interest," Leist said.
44% use it
In a separate study conducted by researchers Michael Braun and Lyn Van Swol Ph.D., of the University of Wisconsin, 44% of adults ages 60-90 said they periodically use social networking because of its user friendliness, perceived usefulness and the fact that many others their age are using it too.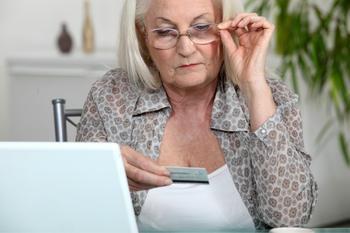 These increasing numbers give encouragement to people like Dr. Leist, who feels that even more seniors will use social media in the future if the sites have a treatment and education component that's set up by physicians.
According to a report released by Pew Internet, 2012 was the third consecutive year that baby boomers have used social media in higher numbers, as today it seems to be one of the most convenient ways to research opinions and ideas from other adults of the same age.
Katharine Ross, director of publishing for Seniors Guide, says that an increasing number of seniors are using social media to research home care and retirement communities, and the children and spouses of these seniors are turning to pages like Facebook and Twitter to find out the same things.
"What makes social networking attractive to older adults, is their ability to keep close with their social ties in a convenient, easy-to-use way," said Ross. "While Facebook is the most popular social site for seniors and adult children, we are also starting to see a lot of Pinterest users from this audience."
However, Leist says that before social media are routinely used for patients in their treatment, health facilities will have to address some very important concerns, which have not yet been fully examined.
How about HIPPA?
Like how clinics can stay HIPPA-compliant and eliminate the possibility of personal medical information being seen by other social media users.
In addition, Leist says as the condition of an ailing senior gets worse, they may not be able to make the best decision when discussing their condition on social media and they can more easily release things that only the patient and the doctor should know.
Leist says for some ailing patients, Facebook could go from a useful source of treatment information to a good source for scammers and nosy people to spread your information.
But using Facebook to learn things about illnesses or treatment is only one way older adults can benefit from using it.
Janelle Wohltmann, a researcher and grad student at the University of Arizona's Department of Psychology, found that social media can build cognitive performance in seniors too.
In a recent study, she found that seniors using social media did 25%  better on memory tests than seniors who stayed away from sites like Facebook altogether.
"The idea evolved from two bodies of research," Wohltmann said about her findings.
"One, there is evidence to suggest that staying more cognitively engaged -- learning new skills, not just becoming a couch potato when you retire but staying active -- leads to better cognitive performing. It's kin of this 'use it or lose it' hypothesis."
Research needed
And although there have been numerous studies on how younger folks use Facebook and how it benefits them, there's still a lot to find out how it can benefit seniors.
"Facebook is obviously a huge phenomenon in our culture," she said.
"There's starting to be more research coming out about how younger adults use Facebook and online social networking, but we really don't know very much at all about older adults, and they actually are quite a large growing demographic on Facebook, so I think it's really important to do the research to find out."