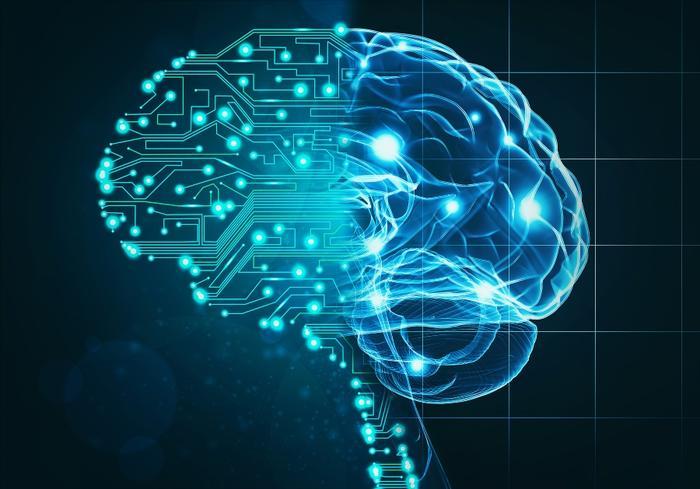 Artificial intelligence (AI) has been a part of many aspects of modern life for years, but in the last few weeks the sudden arrival of ChatGPT, a publicly accessible platform, has made AI the next big thing.
So the question we ask is this: "How big of an impact – both good and bad – will AI have on our lives in 2023? Richard Gardner, CEO of Modulus, says some of the biggest changes will be in banking – mostly for the better.
"More and more, banks and other financial institutions are increasing the resources put into AI for the purposes of fraud detection and reduction," Gardner told ConsumerAffairs. "In particular, it can be used to quickly perform complex risk assessments, ably tagging potential cases of fraud, money laundering, or terrorist financing so that humans can quickly engage with the transactions and perform deeper evaluations."
Sandy Fliderman, CTO at Industry FinTech, sees AI bringing big changes this year to transportation and trucking, helping to keep supply chains operating smoothly.
Improved supply chain
"I believe that the trucking industry will be the first to benefit from this as it is using AI to map the roads and behaviors for driving long haul trucks which mostly consist of highway driving and are much easier to navigate," he told us.
AI is already being used in healthcare settings. Eldad Postan-Koren, co-founder and CEO at WINN.AI, sees that trend gaining momentum this year.
"AI-powered diagnostic tools and virtual assistants are expected to improve the efficiency and accuracy of medical diagnoses and treatment plans," Postan-Koren said. "Additionally, AI-powered robots and drones may be used to deliver medicine and supplies to remote areas."
"However, health systems need to be sure they are investing in the right technology - they have many options now, said Sanjeev Agrawal, president of Lean TaaS, a firm supporting the healthcare industry. "As this is a significant investment, health system decision-makers must be sure AI-driven technology actually addresses the roots of their problems, while minimizing the lift on users and IT staff in adoption and ensuring this investment isn't just trendy or buzzworthy."
Matt Benton, CEO of Trenchless Information Center, says businesses large and small will harness the power of AI to increase efficiency and profitability.
"The ability to predict patterns and make predictions based on data will be a major part of how businesses operate," he said. "This will allow them to be more profitable and efficient than they were before."
Bumps in the road
But there will be bumps in the road and some have already appeared at the beginning of 2023. Max Thake, the co-founder at peaq, a blockchain network, says there is plenty of regulatory uncertainty.
"For example, Getty Images just announced they would be suing Stability AI, the makers of Stable Diffusion, and we can expect more legal battles like that when it comes to datasets used to train the generative models," he told ConsumerAffairs. "Copyright will also be squarely in the spotlight, as it usually only extends to human-made intellectual property, which makes ownership over AI outputs — and even AIs themselves — an interesting problem to tackle."
A recurring theme is promoting efficiency. Mihae Ahn, vice president of Marketing at ProServe IT, says marketers can use the technology to improve results for clients.
"Another way we have used AI is to understand the market needs better and address the gaps when building our technology solutions," Ahn told us. "In addition to hearing directly from our own customers, we have used ChatGPT to collect additional information. AI is powerful and is getting more powerful."
Michael Gibbs, CEO of Go Cloud Careers, believes one of the most immediate impacts of ChatGPT will be the disruption of many tech and journalism careers.
"ChatGPT can write and write well," Gibbs said. "ChatGPT can write blogs in seconds and in many cases better than the average person. This will eliminate the positions of basic bloggers and writers. Now the magic happens when you take an excellent writer and give them ChatGPT! In this manner, an excellent writer could create 40 to 50 1,500-word articles per day!"
But here's the downside
But while AI holds out the possibility of improving life for many, in the short term it could pose a severe threat when it falls into criminal hands. James Lee, chief operating officer at the Identity Theft Resource Center, says humans are great at innovating but struggle to identify the unintended consequences of their creations.
"We're already seeing ChatGPT's AI engine improve phishing attacks and write malware in just a matter of minutes," Lee told us. "Consumers struggle now to identify phishing lures – imagine how difficult it will be to determine what's real and what's not under an AI-centric attack."
Dominic Chorafakis, founder of the cybersecurity firm Akouto, agrees. The emergence of platforms like ChatGPT has opened AI's use to anyone with a keyboard.
"With the current capabilities, the biggest threat for 2023 is the use of AI to improve social engineering attacks, which is manipulating people into transferring money or sharing information like banking details and passwords, and phishing attacks, which is tricking people into clicking on links or opening harmful email attachments, Chorafakis told ConsumerAffairs. 
He makes this additional point: currently many scam communications are given away by the scammer's poor spelling and lack of command of English. When AI is crafting those messages, he says scams will be much harder to spot.