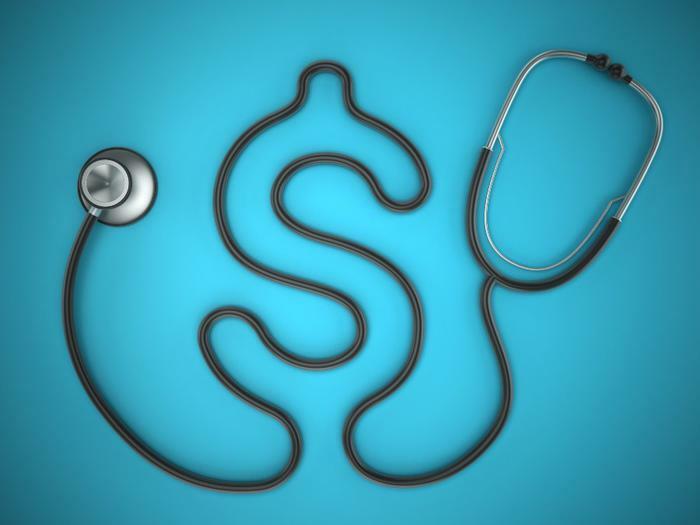 The Biden administration is cracking down on hospitals that don't make price information readily available, claiming that many hospitals go to great lengths to conceal their costs from consumers.
The Centers for Medicare & Medicaid Services (CMS), part of the Department of Health and Human Services (HHS), has proposed steps that it says will increase price transparency. Part of that plan is to dramatically increase penalties for hospitals that fail to comply.
"As President Biden made clear in his executive order promoting competition, a key to price fairness is price transparency," said HHS Secretary Xavier Becerra. "No medical entity should be able to throttle competition at the expense of patients. With today's proposed rule, we are simply showing hospitals through stiffer penalties: concealing the costs of services and procedures will not be tolerated by this administration."
Under the proposed rule, hospitals would have to make sure price information is accessible to the public. Failure to do so could result in fines of $2 million a year per hospital -- a significant increase over the present penalty.
Hiding prices from Google
It would also penalize hospitals that use technology to hide price information. The Wall Street Journal recently reported that some hospitals have embedded code on their price information web pages to prevent them from showing up in Google search results.
"It's technically there, but good luck finding it," Chirag Shah, an associate professor at the University of Washington told the Journal back in March. "It's one thing not to optimize your site for searchability, it's another thing to tag it so it can't be searched. It's a clear indication of intentionality."
Consumers have grown accustomed to using the internet for price comparisons before making a purchase. CMS would like them to do so when it comes to health care since finding the best price could amount to huge savings for the Medicare and Medicaid programs.
The government also notes that private health insurers stand to benefit as well if their policyholders choose the most cost-efficient treatment. That, officials say, would lower premium costs and make healthcare more affordable for everyone.
Price disparity has been documented
One reason hospitals may be reluctant to share that information is there is a wide disparity between what hospitals charge for the same service or treatment. A 2019 study by the Health Care Cost Institute hospital documented these cost disparities:
The median price for C-sections in San Francisco-Oakland-Hayward, Calif., ($20,721) was nearly 4.5 times that in Knoxville, Tenn., ($4,556).

A common blood test in Beaumont, Tex., ($443) costs nearly 25 times more than the same test in Toledo, Ohio ($18).

Established patient office visits had median prices three times larger in Anchorage, Alaska ($165) than in Miami-Fort Lauderdale-West Palm Beach, Fla., ($60).
CMS says hospital price transparency helps patients know what a hospital charges for the items and services they provide. The agency said it has heard from consumers who are frustrated they have not been able to shop for health care as they do for other things.