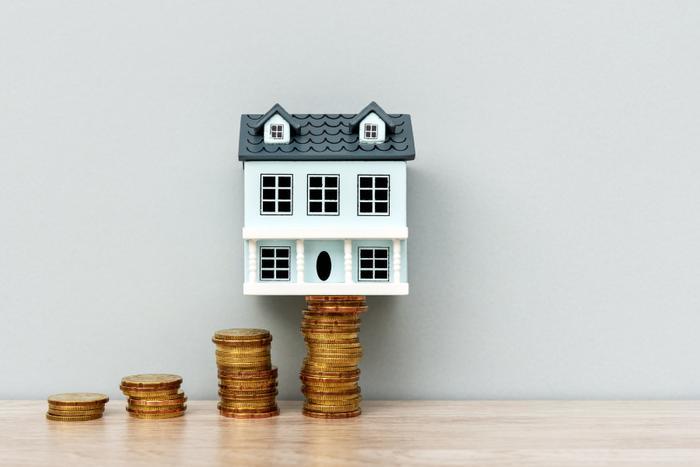 Two industry reports show that home prices have surged in the final months of 2020, offsetting the advantage buyers got from record-low mortgage rates.
The S&P CoreLogic Case-Shiller Index, a closely watched but lagging indicator, shows that home prices rose at the fastest rate since 2014 in October, the last month for which data is available.
More recent data comes from real estate broker Redfin, which reports that the median home sale price rose 14 percent in the four-week period ending December 20. Together, the two reports show homeowner equity continues to increase while the barrier to homeownership got a little steeper.
The S&P CoreLogic Case-Shiller price index tracks prices in 20 large housing markets and shows that prices increased at a 7.9 percent annual rate in October. In September, the rate of growth was 6.6 percent.
It's the steepest increase in six years and was fueled by low mortgage rates and a huge increase in buyers, many of whom left apartments in cities in search of more space in the suburbs and smaller cities. Presumably, the coronavirus (COVID-19) pandemic played a role.
Phoenix prices rose the fastest
Some markets saw prices rise faster than others. Phoenix led the way with a 12.7 percent increase. Seattle was next at 11.7 percent, and San Diego was third at 11.6 percent.
New York, Chicago, and Las Vegas -- all cities hard-hit by the economic effects of the pandemic -- saw price gains of less than 7 percent.
The Redfin data shows that December was an exceptionally strong month for home prices, with the median sale prices hitting $320,714 -- a 14 percent year-over-year increase. The report also shows that pending home sales -- a measure of contracts signed but not yet closed -- were up 34 percent.
Picking up momentum
The pace of activity actually increased as the year drew to a close. Pending home sales surged 30 percent in the week ending December 20. However, active listings -- the number of homes on the market -- fell 31 percent year-over-year to a record low.
"Going into the new year, it will truly be out with the old, because there will be very few homes from 2020 left on the market," said Redfin's chief economist Daryl Fairweather. "So those who resolve to buy a home in 2021 may need to wait with bated breath for sellers to list their homes."
Fairweather predicts that the rising prices of home will lead to more homes being listed in 2021. But he says that increase in inventory will likely go fast since the pent up demand from buyers shows no sign of letting up.