---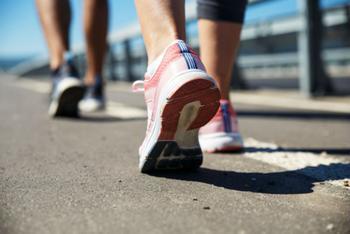 Insulin resistance and Type 2 diabetes are on the rise in the U.S., but researchers may have uncovered a new way to keep the disease at bay.
According to the results of a large study, published recently in PLOS Medicine, healthy fats may be the key to lowered blood sugar levels and increased insulin resistance.
Substituting as few as 100 calories worth of carbohydrates for 100 calories worth of healthy fats, such as nuts, seeds, and vegetable oil, can help cut the risk of type 2 diabetes by an estimated 20 percent, the researchers claim.
The study's co-leader, Dr. Dariush Mozaffarian, Dean of the Friedman School of Nutrition Science and Policy at Tufts University in Boston, says the message is simple: "Don't fear the healthy fats."
"Our findings support preventing and treating these diseases by eating more fat-rich foods like walnuts, sunflower seeds, soybeans, flaxseed, fish and other vegetable oils and spreads, in place of refined grains, starches, sugars and animal fats," Mozaffarian said in a release.
But diet changes aren't the only way to combat type 2 diabetes. When it comes to keeping glucose levels under control, a little moderate exercise may have a big impact. 
Brisk walking
New research from Duke Health has revealed that it's moderate, not high intensity, exercise that is most effective at controlling metabolism in people at risk for diabetes.
In the study, individuals with pre-diabetes were randomly placed into groups and tracked over six months. Some participants adopted diet and exercise changes while others made changes only to their exercise regime.
In the exercise-only group, it was discovered that moderate-intensity exercise (where participants walked briskly 11.5 miles each week) produced a 7 percent improvement in glucose tolerance on average.
In contrast, participants who walked vigorously for the same amount each week had only a 2 percent average improvement.
One lifestyle change
While high intensity exercise may burn more glucose, moderate-intensity exercise helps burn fat in the muscles (where glucose is stored after a meal). The researchers explain that this can help block glucose uptake by the muscles.
Lead author, Dr. William Kraus -- professor of medicine in the Division of Cardiology at Duke University School of Medicine, says this new finding could benefit pre-diabetic patients who may have a hard time comitting to more than one lifestyle change.
"When faced with the decision of trying to do weight loss, diet, and exercise versus exercise alone, the study indicates you can achieve nearly 80 percent of the effect of doing all three with just a high amount of moderate-intensity exercise," Kraus said.
"I was heartened by the fact that I found out that I can give patients one message and they can get nearly the same effect as when required to exercise, diet and lose weight all at the same time."
---