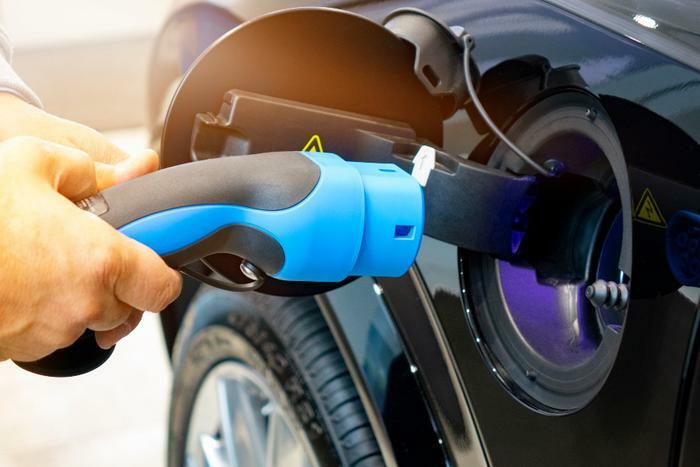 General Motors (GM) has put out a warning to owners of 2017-2019 Chevrolet Bolt EVs that were involved in a recent recall. 
The automaker says owners of these vehicles shouldn't park them or charge them unattended overnight because they could catch fire. GM said there have been three recent Chevy Bolt EV fires. Two of those fires occurred within the past two weeks.
"General Motors has been notified of two recent Chevrolet Bolt EV fire incidents in vehicles that were remedied as part of the safety recall announced in November 2020," the automaker said in an updated recall notice. "Out of an abundance of caution, we are asking owners of 2017-2019 Chevrolet Bolt EVs who were part of the recall population to park their vehicles outdoors immediately after charging and not leave their vehicles charging overnight while we investigate these incidents." 
Fire risks still present
GM and the National Highway Traffic Safety Administration originally issued the recall last November following reports that the vehicles' high-voltage batteries can catch fire if fully charged or near full capacity. 
In April, the automaker announced the next step in the recall process. At the time, GM said Chevrolet EV dealers could use newly developed diagnostic tools to identify problems in vehicle batteries so that faulty assemblies can be replaced. 
The company said this week that it learned of another fire that happened in New Jersey. That vehicle, as well as another one that recently caught fire, had been repaired as part of the recall effort. 
The NHTSA said Wednesday that battery cell packs in the affected vehicles can potentially ignite internally, which could be particularly dangerous if the vehicle is parked inside a garage or near a house. 
"Customers who have not had the remedy completed should still visit their dealer for the recall remedy while our investigation continues," the company said. "At GM, safety is our highest priority, and we are moving as quickly as we can to investigate this issue."
Consumers can visit this website, their preferred Chevrolet EV dealer, or contact the Chevrolet EV Concierge at 1-833-EVCHEVY for additional information or to request a repair.