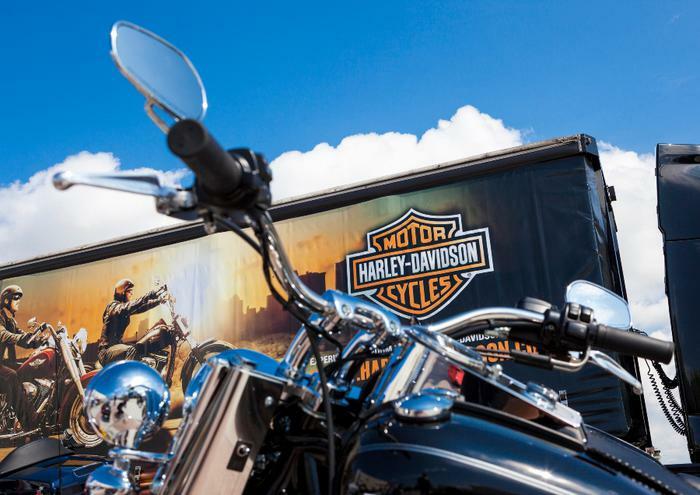 The Federal Trade Commission (FTC) has flexed its "right to repair" power for the first time. On Thursday, the agency took action against motorcycle manufacturer Harley-Davidson and Westinghouse outdoor power equipment maker MWE Investments for illegally restricting customers' right to repair their purchased products. 
The FTC alleged that the companies' warranties included terms that essentially voided the agreements if customers used independent dealers for parts or repairs. The FTC is ordering both companies to modify those warranties and ensure that dealers compete fairly with independent third parties.
"Right to repair" efforts have taken a while to gain traction, but it looks like the measure is here to stay. After the initiative was kickstarted in New York state, 19 other states decided to adopt versions of their own. Some companies like Apple decided to implement the policy without being forced to do so. 
"Consumers deserve choices when it comes to repairing their products, and independent dealers deserve a chance to compete," said Samuel Levine, Director of the FTC's Bureau of Consumer Protection. "These orders require Harley and Westinghouse to fix their warranties, come clean with consumers, and ensure fair competition with independent providers. Other companies that squelch consumers' right to repair should take notice." 
What consumers need to look out for
With the FTC starting to lay down the law, it's likely that companies will make their own changes to warranties. But until that happens across the board, consumers should be aware of certain warranty provisions that the FTC considers questionable. Here are some statements that should raise red flags:
"The use of [company name] parts is required to keep your . . . manufacturer's warranties and any extended warranties intact."

"This warranty shall not apply if this product . . . is used with products not sold or licensed by [company name]."

"This warranty does not apply if this product . . .  has had the warranty seal on the [product] altered, defaced, or removed."
The FTC is ready to help consumers who think that a certain product's warranty is not quite up to snuff regarding the new rules. If a consumer has a question, they can go to the FTC's Consumer Response Center or call the agency at 877-382-4357.