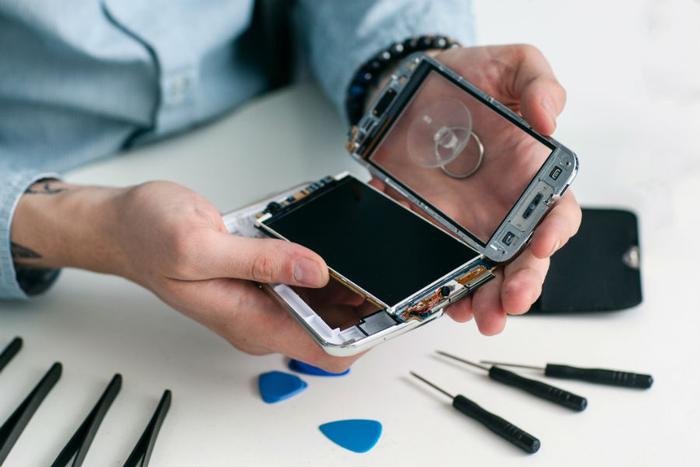 California is the latest to join a handful of states considering "right to repair" legislation covering today's electronic products.
With nearly every gadget, if something goes wrong or breaks, the consumer's only options are to send it back to the manufacturer for an expensive repair or to buy a new one. It wasn't always that way, however.
Up until a generation ago, every community had at least a couple of repair shops that could get a broken device running again. In the 1950s and '60s, when TV sets were huge boxes, a TV repairman would come to your home to work on your set. The typical TV set might last 20 years or longer.
California Assemblywoman Susan Talamantes Eggman has introduced legislation that would require electronics manufacturers to provide the tools and information necessary to product owners and independent repair shops.
"The Right to Repair Act will provide consumers with the freedom to have their electronic products and appliances fixed by a repair shop or service provider of their choice, a practice that was taken for granted a generation ago but is now becoming increasingly rare in a world of planned obsolescence," Eggman said.
Reducing needless waste
Because consumers don't have the option to inexpensively repair a product, or at least to find out what the problem is, many are forced to replace the product earlier than they might otherwise do so. Disposing of these devices can also raise environmental issues.
"We should be working to reduce needless waste – repairing things that still have life -- but companies use their power to make things harder to repair, said Emily Rusch, Executive Director of CALPIRG, a consumer group.
She says the group's recent survey showed consumers want more repair options, especially after Apple announced battery issues in older iPhones. Maureen Mahoney, policy analyst at Consumers Union, says right to repair laws would simply give consumers more options.
"Consumers are now being forced to go back to the manufacturer for even simple repairs or refurbishing, or to throw out the device and buy a new one," she said. "We look forward to working with Assemblymember Eggman to secure this important ownership right for consumers."
Intellectual property issue?
California isn't alone in raising this issue. Lawmakers in Hawaii, Illinois, Iowa, Kansas, Massachusetts, Minnesota, Missouri, Nebraska, New Hampshire, New Jersey, New York, North Carolina, Oklahoma, Tennessee, Vermont, Virginia, Washington, and Wyoming are also considering right to repair laws.
To date, none of these states have actually passed right to repair legislation.
For their part, manufacturers say the complexity of today's electronic products require highly specialized knowledge and tools, something that could be beyond the reach of consumers and independent repair shops.
Many of today's electronic devices also make heavy use of software. Companies like Microsoft and Apple have expressed concern that right to repair laws could pose a risk to manufacturers' intellectual property.