---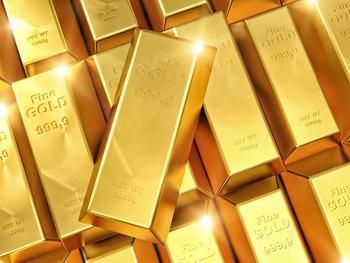 A gold broker that advertised heavily on Fox News, Fox Business Network, and CNN has been accused of bilking consumers out of millions of dollars. The Federal Trade Commission (FTC) is trying to recover the money from Discount Gold Brokers.
"The losses in this case are significant, particularly to those who lost their retirement savings," said Jessica Rich, the Federal Trade Commission's Director of the Bureau of Consumer Protection. "The FTC will not rest until it has recovered as many of these lost funds as it possibly can for consumers."
The defendants marketed gold and silver as investments, but often failed to deliver the goods, the FTC's complaint charges. Discount Gold Brokers offered gold and silver "at discounted prices," with "zero commissions, fees, or expenses," and at "zero percent above dealer cost."
Many consumers used their retirement savings to buy the precious metals, with individual orders ranging from $1,000 to $300,000.
Upfront payment
The company touted gold and silver as a safe retirement investment on its website, using purported articles such as "Gold as a Hedge against a Declining U.S. Dollar and Rising Inflation." The complaint alleges that the defendants required upfront payment via check or wire and some consumers used their family trust or retirement accounts to pay.
According to the FTC, the defendants told consumers to "allow a minimum of 2-4 weeks" for delivery and told consumers who called to ask about delivery dates that their orders would "ship soon," without providing a definite shipment date or reason for the delay. After paying thousands of dollars, hundreds of consumers said they never received their orders.
---