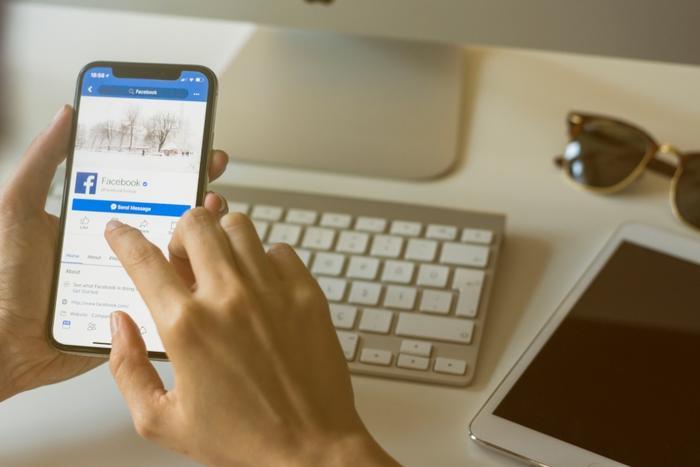 Facebook is continuing its "We're Getting Better" 2019 tour by yanking fake and fraudulent accounts from its platform to the tune of more than 2 billion.
In its new "Community Standards Enforcement Report," the company announced two important changes:
Data on appeals and content restored: "For the first time, we're including how much content people appealed and how much content was restored after we initially took action," wrote Facebook's Guy Rosen, VP Integrity.


Data on regulated goods: "In addition to the eight policy areas covered in the second edition of the report (November, 2018), we are now detailing how we're doing at removing attempts at illicit sales of regulated goods."
"Regulated goods" covers three categories: Drugs, firearms, and human/animal anatomy or blood. Facebook says it is now stepping up actions against the following:
Attempts by individuals, manufacturers, and retailers to purchase, sell, trade, purchase, depict, or promote sales of non-medical drugs, pharmaceutical drugs, and marijuana. There's one caveat, however. If it's a brick-and-mortar store, legitimate website, or brand, which coordinates or promotes the sale or transfer of firearms, firearm parts, ammunition, or explosives, there is some breathing room, but the content is restricted to only those age 21 or older.

The purchase, sale, gifting, exchange, and transfer of firearms, including firearm parts, explosives, or ammunition between private individuals.

Content that depicts the trade (buying or selling) or mentioning of human organs and/or blood -- as well as content that coordinates or supports the poaching or selling of endangered species and their parts.
If anyone thinks they can beat Facebook at this game, they may want to think twice. The breadth and depth of the company's new regulations covers everything imaginable, from how a product is defined to what animal-related items are allowed, and what demographics can view any related content that Facebook deems permissible.
Despite the possible downturn in its audience size, Facebook has nothing to do but clean up its own backyard. For the last year-plus, it's gotten hammered over exposing personal data, its refusal to remove the recent Nancy Pelosi "drunk" video, and more. It's hoping that taking this fork in the road puts it back on the path to reclaiming consumer trust.
"We remain confident that the vast majority of people and activity on Facebook is genuine," Alex Schultz, Facebook's VP of Analytics, said. "We welcome feedback and scrutiny on fake accounts but are proud of our work to balance protecting the people and advertisers using our services while giving everyone the power to build community on Facebook."
Facebook's march on spam, hate speech, and nudity also continues
Facebook's self-imposed scrubbing continues on a  variety of fronts , including taking action on 1.6 billion accounts that were regarded as spam; 2.19 billion fake accounts; 19.4 million pieces of content that were considered adult nudity and sexual activity; and 4 million pieces of content that the company regarded as hate speech.
"Preventing fake accounts is just one way to stop abuse — and we have other protections once content is being produced and people are interacting with these accounts," Schultz said.
"Also, fake accounts are just one way abuse happens. Authentic accounts can be abusive too. As such, to evaluate our work on keeping the community safe overall, we recommend using the full suite of metrics we offer ... especially the prevalence metrics. Our work on fake accounts is just one driver of these."