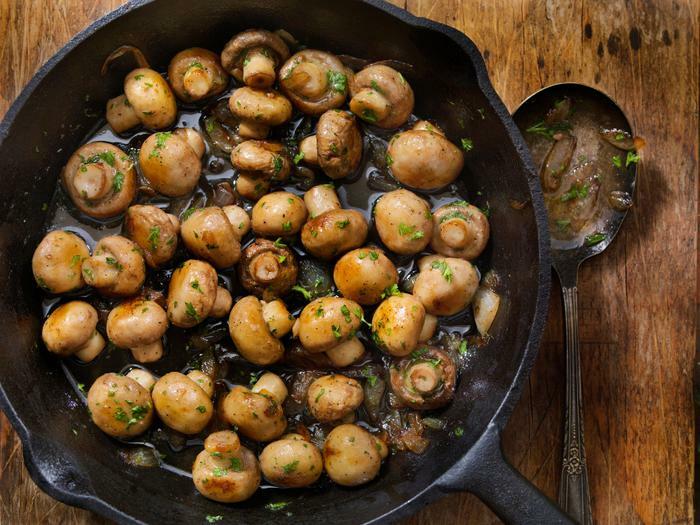 A new study published in Food Science & Nutrition is exploring the health benefits associated with eating more mushrooms -- and there are several. 
The researchers explained that mushrooms provide key nutrients to consumers' diets that might otherwise be missing without contributing to higher fat, calorie, or sodium intake. 
"This research validated what we already knew that adding mushrooms to your plate is an effective way to reach dietary goals identified by the [Dietary Guidelines for Americans]," said researcher Mary Jo Feeney. "Data from surveys such as [National Health and Nutrition Examination Survey] are used to assess nutritional status and its association with health promotion and disease prevention and assist with formulation of national standards and public health policy." 
Getting more nutrients
For the study, the researchers used five years' worth of data from the National Health and Nutrition Examination Survey (NHANES) to create a model that predicted the benefits of eating more mushrooms. The survey collected information on respondents' diets, and the researchers then evaluated how incorporating one serving of mushrooms provided the participants with additional nutrients. 
The researchers explained that mushrooms have unique properties because their make-up allows them to function in much the same way as both vegetables and bean or meat options. Because of this, they learned that one serving of mushrooms comes packed with a ton of important nutrients. 
One of the biggest takeaways from this study is that mushrooms are a great source of vitamin D, which a lot of vegetables are lacking. Vitamin D has been found to affect everything from consumers' immune systems to improving vertigo symptoms. The researchers say one serving of mushrooms can help boost levels of this important nutrient.  
Mushrooms were also found to provide consumers with higher levels of potassium and dietary fiber, both of which are essential for achieving optimal health outcomes. The researchers learned that one serving of mushrooms can boost the body with a number of other essential vitamins and minerals, including zinc, copper, and niacin, among several others. 
The researchers encourage consumers not to be shy about adding more mushrooms into their diets. All of these health benefits come without higher calorie consumption or more fat or sodium intake, so consumers can feel good about incorporating mushrooms into all of their favorite dishes.