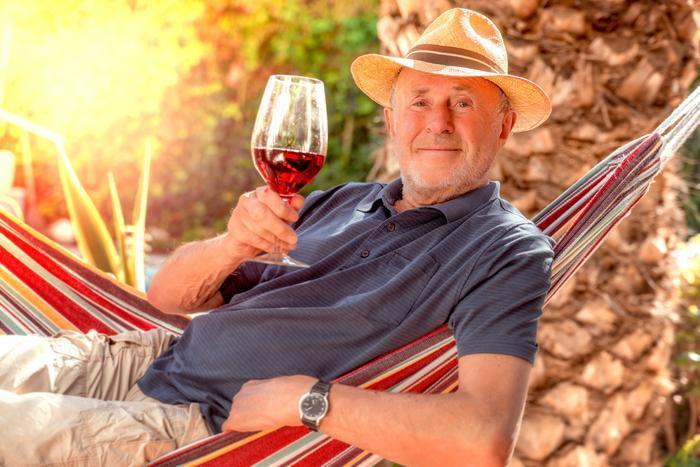 The concept of retirement has undergone some changes since the financial crisis of 2008.
Before then, anything seemed possible. People watched as the equity in their homes skyrocketed. Their 401(k) accounts were also doing well, so dreams of an early retirement were common.
The crisis not only destroyed a lot of wealth, it damaged confidence in the process. Today, some people are fearful they won't ever be able to retire.
As the economy has recovered and the Baby Boomers have moved into their retirement years, new views of retirement have emerged, along with ways to fund it.
"Retirement has transformed into a stage of life in which people aspire to stay socially connected, participate in their communities, and remain economically active," said Catherine Collinson, president of Transamerica Center for Retirement Studies and executive director of Aegon Center for Longevity and Retirement.
Retirement accounts are still the most common way people plan to pay for their retirement. In addition to Social Security, an income stream or capital gain from retirement account assets can help make up for that missing paycheck.
Many IRA options
While most retirement accounts are still largely made up of stocks or stock funds, increasingly retirement savers are embracing alternative assets, such as gold IRAs or even real estate. Personal finance website Bankrate says the best reason to own a gold IRA is diversification. It provides a hedge against inflation and is largely shielded from the volatility of stocks.
At the same time, it doesn't pay a dividend. The only way to benefit is if the price of gold goes up. Many financial advisors suggest that holding at least a small position in gold is not a bad way to diversify.
Real estate IRAs were a hot commodity after the housing crash when properties could be picked up at foreclosure and flipped, or converted to rentals. With values back to pre-crash levels, there may not be the bargains there once were.
Kiplinger points out that these investments also carry with them a lot of restrictions, so the flexibility you often expect with real estate might not be there.
Reverse mortgage
Retirees who have most of their assets tied up in their home might consider a reverse mortgage. That's a loan where the lender pays you a lump sum or monthly payment for the right to sell the house when you eventually move out of it.
The government has this pretty thorough explanation of how it works, but if you are considering one, it's best to seek advice from an objective financial advisor or your accountant. There can be a lot of variables.
Some people have an emotional investment to their home and want to stay until the end. In other cases, a particular home may not be conducive to an older person. In that event, it might be better to sell the home, invest the proceeds in something producing an income stream, and move into an apartment.
Annuities
To generate regular income, some people put their money into annuities, which are essentially insurance products. For a lump sum investment, the annuity pays a monthly return. How much will depend on how long the actuarial table says you will live.
Some advisors like annuities, some hate them. A drawback is that they are not liquid; you can't get your money out if you need it without paying a very large penalty. According to Forbes, whether an annuity is good or bad is all going to come down to your needs. Again, investment advice may be helpful here, just make sure you don't get it from someone selling annuities. A general rule is that putting some money into an annuity may be OK but putting all of your money into one is probably a bad idea.
Stay in shape
Another new wrinkle in retirement planning is health. Someone in good health is going to have a more successful and enjoyable retirement than someone who is sick or infirm. That's why it's important to focus on nutrition and exercise as you approach your later years.
Eighty-nine percent of U.S. workers in the Transamerica Center survey say their health in retirement is a concern, yet their answers to questions about their behaviors tell a different story. Only 58% say they eat a healthy diet while only 56% say they exercise regularly.
The authors say that's particularly troubling since the trend of early retirement before the financial crisis has given way to people's expectations of working long past the age people normally retire.
For that reason, Collison says it's imperative that people protect their health so they can continue working as long as they want, or enjoy the best possible retirement.