---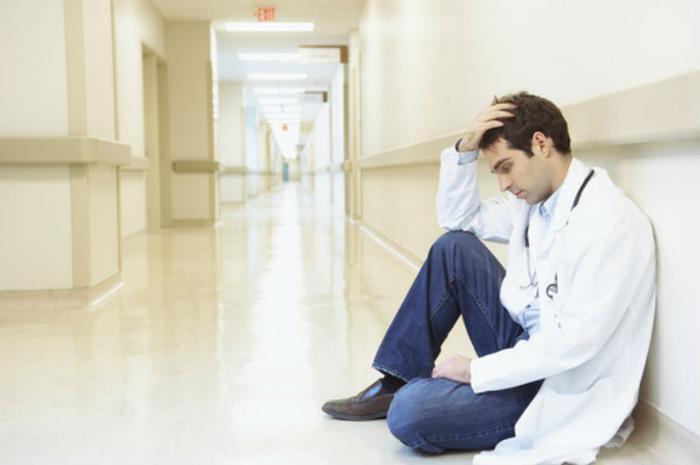 The problem has been well-documented. Too many doctors and other healthcare providers are suffering from "burnout" due to long hours and the stressful demands of the job.
When that happens, everyone suffers – including patients.
Dr. Sandra Argenio, faculty member at the Institute for Healthcare Excellence, is working on a solution. She says there are two systemic changes that have significant potential to prevent burnout, which can sometimes lead to depression. Both revolve around improving communications.
On the surface, they are deceptively simple. One is "being present and mindful" when with the patient. The other is active listening.
If that sounds a lot like old fashioned "bedside manner," Argenio says that's exactly what it is.
Bedside manner can be learned
"In the past, the feeling was, either you had it or you didn't," Argenio told ConsumerAffairs. "But it isn't one of those things that either you have it or you don't. It's almost like any other talent. Some people have a lot of it, and other people can learn."
Argenio believes learning the time-honored bedside manner is a key to preventing burnout, which she also calls "compassion fatigue."
"People need to be able to keep their compassion, but its hard to do if you're overworked and tired, not eating and missing your family," she said. "So, to turn around and say, what are we doing, we need to be doing this in a safer manner, not just for us but especially for our patients, that's one of the positive things I've seen in the last 10 or 20 years."
Argenio says doctors, especially newly minted physicians just entering the practice of medicine, are receiving training in communication skills. They are learning how to listen to patients and shut out other pressures and concerns, at least for that patient visit.
In search of resiliency
"When we started to do our communication training, we realized that if people treated each other a little differently, interacting and communicating a little better, it produced a safety net that allowed better interaction, allowed people to feel more connected and produced a sort of resiliency," Argenio said.
She says that providers who are resilient are better able to carry compassion into their daily work. They are also better able to leave their practice at the office or hospital at the end of the day, allowing them to have more rewarding lives with family and friends.
The Institute for Healthcare Excellence operates a program to teach physician and allied health leaders how to train their own teams. These teams then bring their knowledge and skills to their institutional colleagues, and by doing so, lessen the burnout of compassion fatigue.
Argenio says it really is that simple.
"The whole idea is of being present in the task you are in, the relationship you are in, being mindful of what's going on right then instead of feeling the pressure of yesterday or the uncertainty of tomorrow," she said.
---