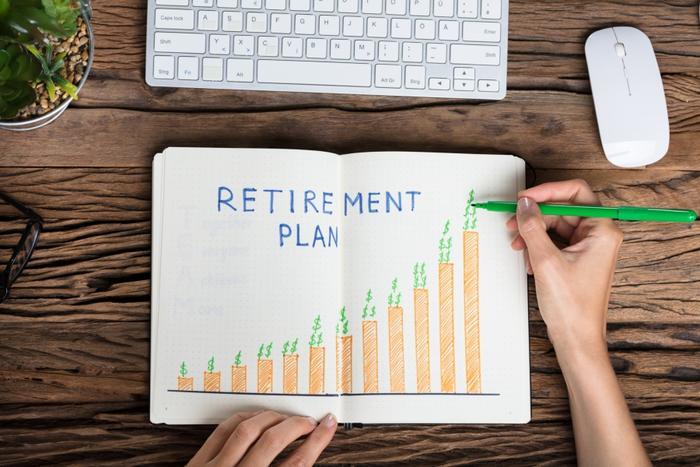 The amount of money Americans would like to have in their pocket before retiring has constantly gone up over the last couple of decades. In this era of high inflation, it's taken a huge leap forward.
The Northwestern Mutual 2022 Planning & Progress Study found that when asked, Americans 18 years old and older estimated that needed to accumulate savings of $1.2 million before retiring. That's a 20% increase over the 2021 study.
Yet despite that lofty goal, the study found Americans are actually now saving less for retirement. Americans' average retirement savings has dropped 11% – from $98,800 last year to $86,869 now. The age at which they expect to end their working days is now up to age 64, an increase from 62.6 last year.
Sign of the times
Christian Mitchell, executive vice president and chief customer officer at Northwestern Mutual, says the rising retirement savings goal is probably a sign of the times.
"It's a period of uncertainty for many people, driven largely by rising inflation and volatility in the markets," he said.  "We've also seen upticks in spending year-over-year not only as a result of inflation, but also as people have resumed a sense of normalcy in their lives following the earlier days of the pandemic. These factors are leading many people to recalibrate their thinking about how much they'll need to retire and how long it will take them to get there."
But if you've only saved an average of $86,869 for retirement can you really get to $1 million by retirement? Experts say you can if you start early enough and maintain discipline.
Many financial advisers suggest saving and investing up to 15% of your salary. According to CNBC, you can retire with $1 million if you invest about 9% of a salary of $70,000 before age 30 and the money earns an average of 6%. 
The longer you wait the more you will need to invest. If you are in your 40s you may need to sock away as much as 25% of your salary each year.
Other potential income
But the goal of $1.2 million in a retirement fund assumes that the retiree will no longer have any other income once they stop working. Today, many people who retire continue to work part-time at jobs they enjoy. Some even start second careers, earning a paycheck long after they're "retired."
"It's one of those questions on so many people's minds – how long should I expect to work in order to save enough for retirement?" said Mitchell. "It's really difficult to answer because there are all kinds of considerations to factor in. But too many people grapple with it in a bubble. With greater clarity you can make a more confident call and getting professional advice can provide that clarity."