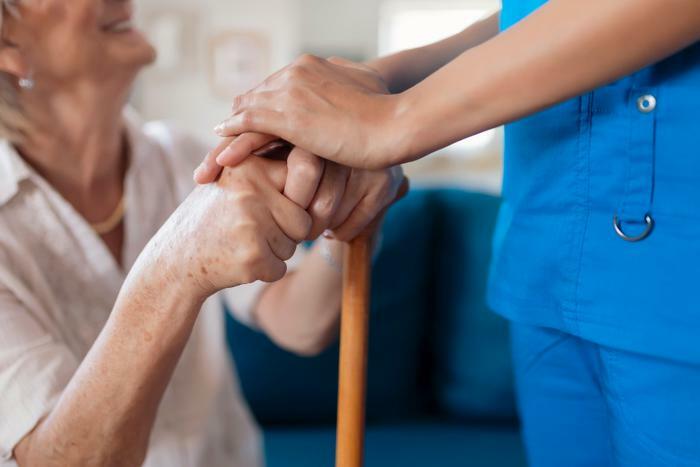 It's important for seniors living in nursing homes to get the best care possible, and a recent study suggests that employing skilled staff members and spotting illnesses and diseases early should be two primary focuses.
Researchers in Missouri recently analyzed outcomes at 11 nursing homes that were part of the Missouri Quality Improvement Initiative, which brings advanced practice registered nurses (APRNs) to work full-time at these facilities. They found that having this level of quality among staff helped identify health problems earlier and prevent future hospitalizations.
"Early illness recognition is key to identifying clinical problems before they become much worse, and the advanced practice registered nurses played a big role in helping the staff make the proper assessments," said researcher Marilyn Rantz. "Whether it's pneumonia, the flu or a urinary tract infection, if the care providers are letting patients' health decline to the point where you have no choice but to transfer them to the hospital, you let the problem go way too long."
Improving care and saving money
In addition to employing skilled staff members, the study findings suggest that there are certain things that older consumers can do on a daily basis to reduce their risk of illness or disease. Rantz points out that something as basic as proper hydration is invaluable to protecting seniors' health.
"Keeping the residents moving every day and ensuring they are drinking enough fluids and eating nutritious foods are simple, yet often overlooked strategies that really make a difference," she said. 
Rantz says nursing homes that make improvements to their staff and practices can also save quite a bit of money. After conducting a financial analysis of the nursing homes in the study group, she found that making these changes contributed to $32 million in recaptured revenue. 
"We found the more support you give the nursing staff, the greater the impact on reducing staff burnout and turnover. Staffing is the number one cost for nursing homes, and we found the recaptured revenue from reducing avoidable hospitalizations helps pay and retain staff who are well educated and skilled at their job," she said.
"The residents are much more comfortable being cared for in the nursing home where they are familiar with the staff, and our research shows reducing avoidable hospitalizations saves nursing homes millions in the long run."