---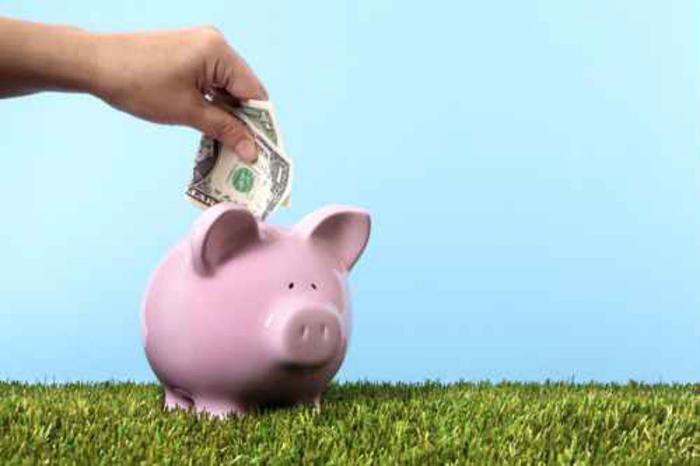 Consumers who haven't seen much in the way of pay increases the last few years are likely to have trouble putting money away, so it might not be surprising that they aren't sitting on big bank accounts.
But the latest survey by GOBankingRates.com comes as something of a shock. It finds nearly two-thirds of Americans have $1,000 or less in savings. One in five don't even have a savings account.
"It's troubling how many Americans aren't thinking about long-term planning or retirement, with little to nothing stashed away in a savings account," said Casey Bond, editor-in-chief of GOBankingRates. "Saving money is an uphill battle for many, but there are a number of simple ways people can consistently grow their nest egg over time, such as automating their savings. Even a small contribution is better than nothing at all."
The survey found members of Generation X – those between the ages of 35 and 54 – are having the toughest time and are the most likely to have no savings at all. Young Millennials – 18 to 24 – are most likely to have some savings, but less than $1,000.
Seniors 65 and older are most likely to have a nest egg of at least $10,000.
Jump start savings
If it's difficult to carve savings out of your paycheck, but your tax refund could serve as a way to jump start your savings account. A new partnership between the Doorways to Dreams Fund (D2D) and America Saves, an initiative of the Consumer Federation of America (CFA), has launched the Save Your Refund campaign.
Taxpayers should plan now to put all or at least part of the tax refund into savings. To add an incentive, the Save Your Refund campaign is offering a chance at a $25,000 grand prize or one of 100 smaller weekly prizes.
"Save Your Refund changes lives for the better, by letting people see for themselves that saving, even in small amounts, is possible and that they can take a positive step for their future," said Tim Flacke, D2D executive director. "We're excited to work closely with America Saves to bring fun and prizes to tax time in 2016."
Huge potential
Some 6,000 people saved more than $5 million through Save Your Refund so far. The campaign notes that the savings potential is huge, since households making less than $50,000 claim $100 billion in federal tax refunds each year.
"Our partners across the country hear every day from people who know they need to save and think they have no way to even get started," said Nancy Register, America Saves Director. "We're pleased to work with D2D this coming tax season to show people it's easy to start saving. The best time for many to start saving is at tax refund time, and a great way for people to take that financial action is with the potential for a prize."
The Save Your Refund website has details about how to participate.
---