One of Purina's most popular dog foods, Beneful, is under scrutiny. A class action lawsuit has been filed against Nestle Purina Petcare Company, alleging that some Purina Beneful dog foods include substances capable of killing dogs.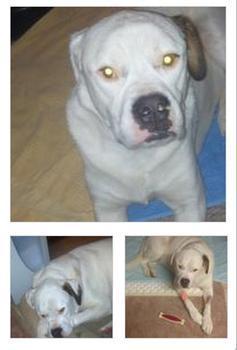 The suit claims that more than 3,000 people have reported that their dogs became seriously ill and some even died as a result from eating Purina Beneful.  Pet owners have incurred extensive veterinary bills to have their dogs tested and treated for illnesses.
Purina has defended Beneful against similar complaints in the past.
"We have reviewed our consumer contacts and are confident there are no product quality or safety issues with Beneful, and consumers can continue to feed Beneful with complete confidence," Beneful spokesman Keith Schopp said in a statement to ConsumerAffairs in 2013. "Purina's quality control procedures are among the strictest—if not the strictest—in the industry, and our products are formulated by professional pet nutritionists and veterinarians."
But in a recent ConsumerAffairs review, Melinda of Elyria, Ohio, said her American Bulldog, Diesel, became ill after eating nothing but Beneful. 
"The vet did the surgery and found a mass. Said the liver and kidneys were shutting down, and nothing they could do. I took our poor pup home and buried him," she said. "I said I couldn't help him, but I will help someone else! I contacted Beneful when I could talk without crying. They said they had no complaints."
The lawsuit was filed in California federal court earlier this month by pet owner Frank Lucido. Lucido has three dogs and fed each of them the dog food in late December early January.
Their home was being renovated so the dogs were in separate locations at the time they ate the food. By the end of January all three of the dogs became ill and one of them, an English Bulldog, eventually died. A post-mortem examination revealed signs of internal bleeding in the dog's stomach and lesions on his liver.
Lucido's German Shepard became very sick and tests showed signs of internal bleeding and liver malfunction "consistent with poisoning," the lawsuit said. His two remaining dogs are still under a vet's care.
Lucido's experience is similar to other consumers who have multiple dogs displaying the same symptoms after switchiing dog food. 
"My 10 year old chihuahua started vomiting and had very loose diarrhea the day after a new bag of Beneful Weight Management Dog Food," said Cynthia of Kingman, Arizona. "I started feeding her only rice to help her stomach. After days she is starting to get better but 9 year old Boxer started getting sick in the same way. We have thrown out the food and started the Boxer on rice. We are hoping he starts getting better."
Consistent with others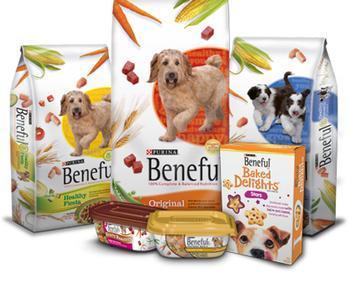 The symptoms that Lucidos' dogs showed are consistent with symptoms from the other 3,000 people who made formal complaints, the lawsuit states. The symptoms reported include internal bleeding, malfunction or failure of the liver, vomiting, diarrhea and weight loss.
The suit alleges that the following dry "kibble" dog foods are sickening and killing dogs:
Purina Beneful Healthy Weight
Purina Beneful Original
Purina Beneful Incredibites
Purina Beneful Healthy Growth for Puppies
Purina Beneful Healthy Smile
Purina Beneful Healthy Fiesta
Purina Beneful Healthy Radiance
Purina Beneful Playful Life
Propylene glycol
The suit claims the pet foods contain substances that are toxic to animals, including propylene glycol, an antifreeze component and known animal toxin that is poisonous to cats and dogs. According to the lawsuit, Nestle knew or should have known that the Food and Drug Administration has prohibited propylene glycol from being used in cat foods, the suit alleges.
This is the same substance that caused the spiced whiskey Fireball to be recalled in Europe, after excessive amounts of the chemical, also used in antifreeze, were found in the cinnamon swill last fall. The tainted liquor was from the North American batch because, in the U.S., much higher volumes of antifreeze additives are approved for human and canine consumption.
Purina maintains the type of propylene it uses is perfectly safe for consumption, saying on its website: "Propylene glycol is an FDA-approved food additive that's also in human foods like salad dressing and cake mix."
The class action lawsuit covers pet owners who have fed their dogs and cats Beneful brands between 2011 and 2015 to join. It asks for a jury to hear the case and award $5 million in damages.
Attorney James Young of the firm Morgan & Morgan is representing the pet owners. Consumers who think their animals may have been affected should contact Young.