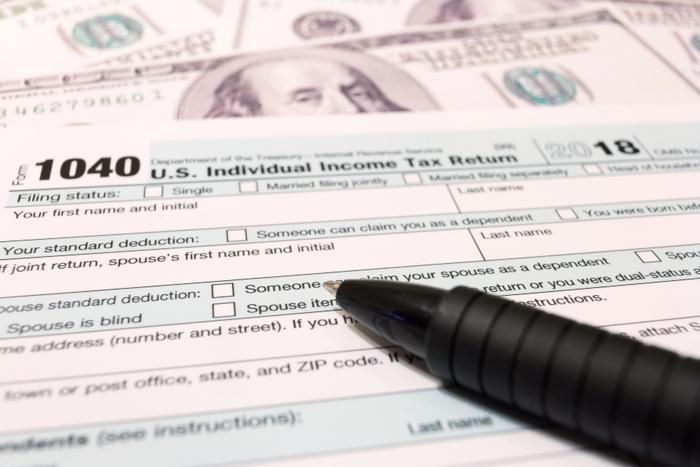 Paying taxes is a buzzkill for any consumer. First off, you probably don't have a good idea of what the amount due is going to be. Secondly, if you do owe taxes, you're probably going to have to tap some financial account to pay it. 
For some consumers who may be short on funds, another expense -- such as rent or a car payment -- might have to wait until they're able to recoup their money. 
Enter the Consumer Financial Protection Bureau (CFPB). The agency is pioneering a new program to help taxpayers build up some liquid reserves. 
"Start Small, Save Up" is an initiative built around tools, training, and technical assistance designed to help consumers understand how having liquid savings can not only improve their financial stability overall, but when tax time comes, soften or eliminate the blow of any check they have to write to the Internal Revenue Service (IRS).
Getting closer to financial well-being
The new program takes its cue from the 2016 study, "Financial Well-being in America," which showed that 1 in every 4 adults are financially vulnerable. The researchers found that an emergency expense as small as $400 would throw many participants for a loop. 
When you add another 12 percent of the consumer base who says they would be unable to pay an unexpected debt by any means, the financial health of many U.S. citizens is looking pretty bleak.
"In addition, volatile income and low savings can turn common experiences -- such as waiting a few days for a bank deposit to be available -- into a problem for some," the report suggested. "At the same time, there is evidence of coping strategies, such as supplementing income through gig work and seeking financial support from family members."
The tax time opportunity
Tax refunds all too often wind up as a chance to spend money on things you might not need. For some consumers, a tax refund is the biggest single lump sum they will see all year. The centerpiece of the CFPB's push for solvency is getting consumers to save both at and ahead of tax time. 
"Setting aside a portion of the tax refund can provide a consumer with a buffer to weather unexpected expenses that may occur later in the year," writes CFPB director Kathleen L. Kraninger. "It can provide a level of security that will allow them to begin to think about longer-term savings goals like education for children, purchasing a home, or saving for retirement."
The recommended steps that the CFPB suggests consumers take are fairly straightforward:
Start small. Whether it's $10 or $100, saving something is better than nothing.

Plan for the unexpected. The bureau estimates that squirreling away $400 is a good barometer for the typical expenses consumers might be surprised by -- like automobile repairs or a trip to the hospital.

Think forward. Once you get your savings pattern established, consider going the automatic savings route by either a) having your bank automatically transfer money from checking to savings or an investment account every month; or b) ask your employer if it's possible to split your earnings where half automatically goes to your checking account and the other half to your savings account.

Hold on to your tax refund. Earlier this year, ConsumerAffairs wrote about how a third of the taxpayers who get a refund one year are likely going to have to pay Uncle Sam the following year. The CFPB encourages consumers who get a tax refund to make the most of it by, at a minimum, putting some of it away in case an unexpected expense rears its ugly head.