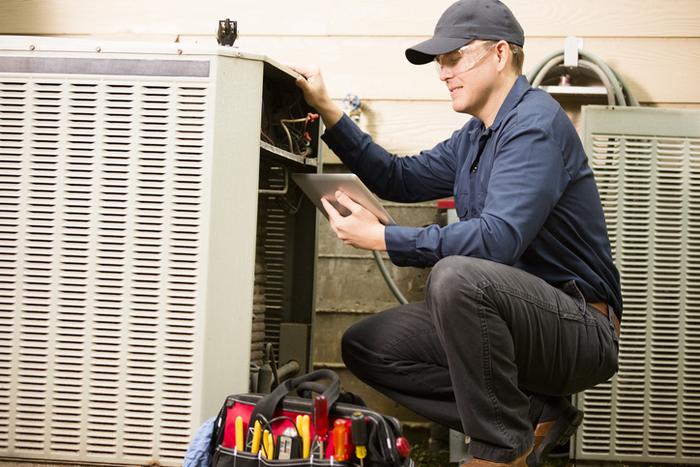 We're only weeks away from the spring housing market when the bulk of sales occur. One thing that homebuyers will no doubt face is the question of whether or not they should buy a home warranty plan. 
On average, a home warranty plan costs between $36 and $68 per month ($432 to $816 per year), according to ConsumerAffairs' most recent cost analysis, and can come in handy if a seller wasn't exactly forthcoming on things like the condition of the appliances they left behind or write off that musty basement as one of those "Oh, we get a big rain ever so often, but it's nothing to worry about" type things.
Especially with an older home, the service agreement can save a homeowner thousands of dollars while they are living there. But the Federal Trade Commission (FTC) says a homeowner needs to understand how these plans work.
In addition to the upfront cost, some warranty companies charge a service call fee each time a homeowner files a claim which results in sending a contracted technician to the home. The fees quickly add up if there are a lot of claims.
"When big things in your home break — like your dishwasher or air conditioning system — they can cost lots of money to fix," said Kira Krown, a consumer education specialist with the FTC. That said, Krown believes homeowners should be very familiar with how their plans work before signing on the dotted line. 
What questions to ask
"There are different types and options depending on the company and amount you pay, but home warranties typically cover replacements and repairs for things like appliances or air conditioning systems. They last for a set amount of time and — unlike builder warranties for new homes, or warranties included with some products — they cost extra," Krown said.
"And after looking at the details, you may find that a home warranty duplicates coverage you already have. Or covers only part of a product. Or makes it nearly impossible to get repairs done when you need them."
She offered four key things everyone should consider: 
Is it likely to save you money? Two things to weigh here – both the upfront cost and extra costs like deductibles or fees you have to pay every time a product is serviced.

What are the limitations? The questions to ask here are: Are there limits on the amounts you can be reimbursed? Is accidental damage covered? Are certain appliances or systems not included? Are there restrictions or fees for cancellation?

Does the claims process seem difficult or slow? Waiting a long time to get paid back can reduce the value of having coverage.
Does the company have a good reputation? A home warranty is only as good as the company responsible for coverage. Search for the name of the company and words like "review" or "complaint" to see if people have had issues in the past.
Reputation
That last part – reputation – is crucial. Separate from the FTC, ConsumerAffairs has done its homework on that angle.
After analyzing more than 200,000 reviews and more than 20 home warranty companies, our research team recently released the results of research on available plans, what customers raved and complained about, and coverage limits and prices. A breakout of that research is available here.
Our experts at ConsumerAffairs advise homeowners to get quotes from multiple home warranty companies, noting that some companies offer price-matching guarantees. Consider both the monthly and yearly costs, as well as what is covered. If you have an ancient air conditioning system you want to make sure that's covered.
Warranty plans come with a cost, but paying a monthly premium could be much less expensive than paying hundreds or thousands of dollars out of pocket for a system or appliance repair or replacement.