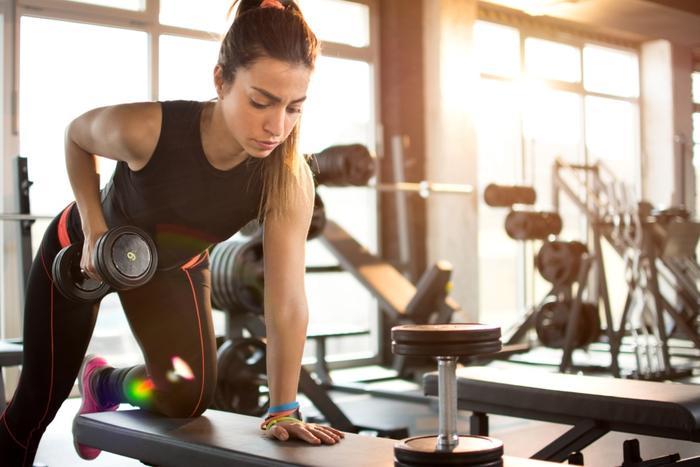 Weight training can be intimidating for many consumers, but a new study conducted by researchers from Iowa State University could encourage some people to hit the gym -- even lightly.
According to the study, building a moderate amount of muscle strength can be effective in reducing the risk of developing type 2 diabetes.
"Naturally, people will want to know how often to lift weights or how much muscle mass they need, but it's not that simple," said researcher DC (Duck-chul) Lee. "As researchers, we have several ways to measure muscle strength, such as grip strength or bench press. More work is needed to determine the proper dose of resistance exercise, which may vary for different health outcomes and populations."
Getting stronger and healthier
To see how strength training affected study participants' likelihood of developing type 2 diabetes, the researchers had over 4,600 participants engage in muscle-building exercises. None of the participants had type 2 diabetes at the start of the study, and all were evaluated by physicians both at the beginning and end of the experiment.
The participants completed leg and bench press exercises for the duration of the study, which lasted for two and a half decades, and were divided into groups based on gender, age, and overall strength score.
The researchers found that gaining a moderate amount of muscle mass lowered the risk of type 2 diabetes by over 30 percent. In good news for consumers who don't love to spend tons of time at the gym: neither gaining muscle mass beyond what the researchers deemed "moderate" nor participants' cardiorespiratory fitness added more protection against the disease.
"You're not necessarily going to see the results of resistance training on your bathroom scale, but there are several health benefits," said researcher Angelique Brellenthin. "It may help lower your risk of type 2 diabetes even though you do not lose body weight, and we know maintaining muscle mass helps us stay functional and independent throughout life."
According to the researcher's findings, the reduced risk of type 2 diabetes was due to muscle training and was independent of diet, high blood pressure, alcohol or cigarette consumption, or obesity. The team wants to encourage consumers to participate in these low-maintenance workouts, as they aren't as arduous as many believe.
"We want to encourage small amounts of resistance training and it doesn't need to be complicated," Brellenthin said. "You can get a good resistance workout with squats, planks or lunges. Then, as you build strength, you can consider adding free weights or weight machines."
Fighting type 2 diabetes
Researchers have been looking for ways to help consumers fight type 2 diabetes, and they have come up with several ways to protect against the disease.
Studies have found positive personality traits, eating eggs, and high-intensity interval training were all effective in reducing the risk of type 2 diabetes.