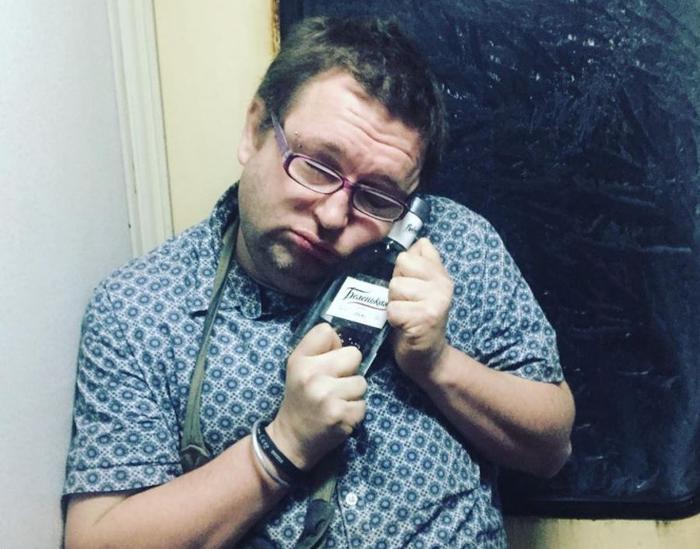 Even a superficial look at Young Pioneer Tours, the people who brought American college student Otto Warmbier to North Korea, raises serious questions about the practices of the company that advertises "budget travel to destinations your mother would rather you stayed away from."
Warmbier was detained while trying to leave North Korea at the end of his trip with Young Pioneer Tours and imprisoned last year. The regime returned Warmbier to his parents last week with severe brain damage. 

On the Young Pioneer Tours website, only a few of the many seemingly innocuous activities that the United States Department of State warns could send tourists to prison in North Korea are explicitly described as illegal. Young Pioneer Tours urges customers not to engage in a political debate with their North Korean tour guides, for example, because "their beliefs are important to them." It also warns that customers should not take photographs of locals without permission because it may be considered discourteous. But the risk of prison time or hard labor goes unmentioned. 
"Despite what you may hear, North Korea is probably one of the safest places on earth to visit," the website says. "We have never felt suspicious or threatened at any time."
The company's public behavior after Warmbier was detained, as seen in news reports and social media posts, indicates more grounds for concern. In January 2016, after the press learned that Warmbier had been arrested, but before he had been formally charged with a crime, Young Pioneer Tours leader Charlotte Guttridge gave an interview that appeared to incriminate the American college student.

"What happened, happened at the hotel and my belief is that Otto kept it to himself out of hope it might go unnoticed," Guttridge told Reuters. 
A culture of drinking while Warmbier was detained
Gareth Johnson is a 36-year-old  British entrepreneur and tour guide who identifies himself as the founder of Young Pioneer Tours. In previous interviews and his social media accounts, he portrays himself as a hard-partying adventurer. He briefly put on a more serious face after Warmbier's arrest, telling Reuters last year that "I stayed back [in North Korea] when I heard Otto had been detained" in order to help Warmbier, or in his words,  "to try and work out what the situation was."
But a photograph from Gareth Johnson's Instagram account dated January 11, 2016, barely a week after Warmbier had been detained, does not show Johnson engaging in negotiations or diplomacy. Instead, the photograph depicts Johnson in North Korea cuddling with a bottle of clear liquor. Warmbier had been arrested only nine days before Johnson published that image of himself and his liquor bottle.

And an Instagram post on Johnson's account dated January 10, 2016, only eight days after Warmbier had been detained, shows a Caucasian man, though it's not clear who, standing in a train station while not wearing any pants. The photograph is described with the hashtag, #NorthKorea.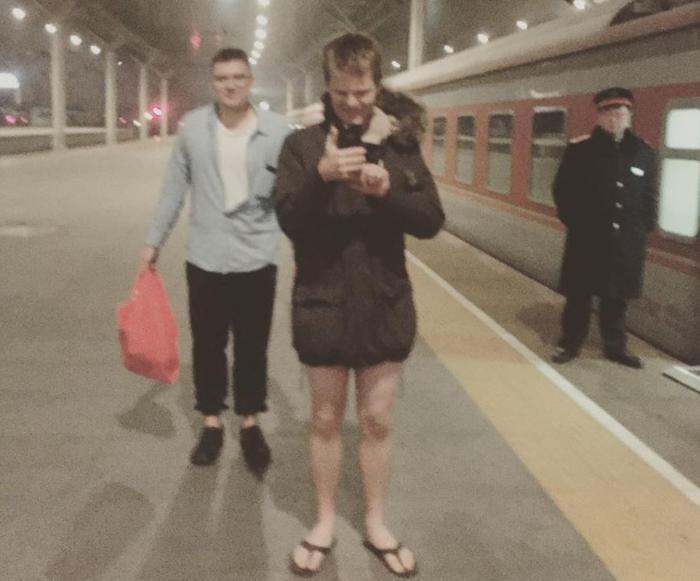 In an email statement. Young Pioneer Tours spokesman Rowan Beard said the photograph was taken of a customer in China. "This particular tourist is wearing rugby shorts and his winter coat to take a fun photo of braving the cold in North East of China in February. We remember the guest in question, and he was not intoxicated," Beard writes. 
But drinking is a common theme throughout the Instagram pages belonging to Johnson and Young Pioneer Tours. Numerous photographs show Johnson or other tour guides drinking whiskey straight from the bottle, images that wouldn't be concerning had the guides not been entrusted with leading tourists around a country that can be openly hostile to foreigners. 

Behind the surface, the story is much worse, according to a former Young Pioneer Tours customer. A man who provided evidence that he traveled with the company to North Korea in 2013 tells ConsumerAffairs that he was almost detained with the rest of his Young Pioneer Tours group on their train ride home, as they tried to return to China. 
The customer says the company's founder Gareth Johnson was so drunk throughout the trip that he placed the group he was guiding in serious danger, particularly during that train ride. The customer says that North Korean guards at the border ordered the Young Pioneer Tours group off the train, until Johnson paid the guards cash bribes. "I'm sure people will say that the guards were never going to take us off the train, but then Otto was never going to be detained in their eyes," the customer named Adam Pitt reflects now.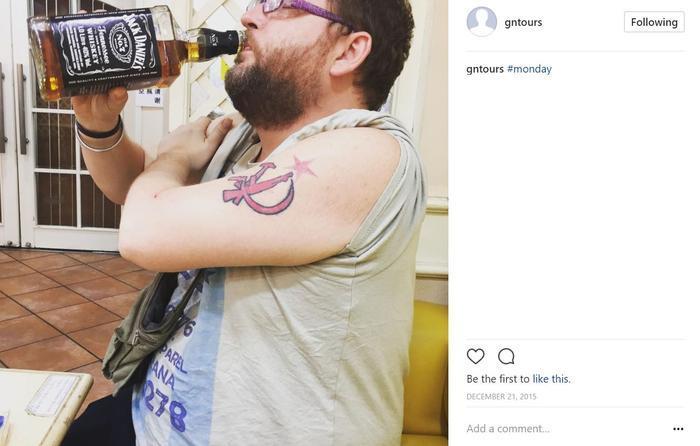 Adam Pitt's trip to North Korea
Pitt is a 33-year-old British national who currently lives and works in Dubai. He booked a trip through Young Pioneer Tours to North Korea for February 2013. He wanted to visit out of curiosity. "I'm also a believer that things are not always as they seem," Pitt writes via email, "and wanted to visit to get as much of an insight into the country as anyone can, but I don't consider myself to be naive."

Shortly before the trip, Young Pioneer Tours emailed Pitt and his fellow tourists a preparation list. The email, which Pitt forwarded to ConsumerAffairs, focuses heavily on payment. Less detail is paid to the country's repressive laws. "E-books are fine, and normal books are OK as long as it's not a Bible, Qur'an  or any other religious text," says the Young Pioneer Tours email, signed off by an unidentified employee. "Books on North Korea are OK as long as they are not critical of the country. The Brandt guide is often brought and is fine, as is Lonely Planet's guide." The Department of State urges much more caution, warning tourists that possessing any media deemed critical of the country is considered a crime punishable by hard labor.

In their preparation email, Young Pioneer Tours also advises their customers that local tour guides expect a tip of 7 Euros per day and a welcome gift of 10 Euros. The North Korean guides also "appreciate" if tourists spend an additional 2 Euros on flowers that are for sale at national monuments. A pint of draft beer at the hotel bar costs 22 China RMPs, "although bottled beers in the bowling alley, billiards room or shop are only around 10RMB," the email says. 
Already, it is clear that drinking is a major component of the trip. "For your spending money in the DPRK, it depends on how much you would like to drink and how many gifts you want to buy," the email says.
Along with the company email, Pitt also shared with ConsumerAffairs photographs from his visit and a Visa application form confirming that he had applied to enter North Korea in 2013.
Drinking heavily
Adam Pitt says he does not drink, in accordance with his Mormon beliefs, making him one of the few odd tourists out on the trip. His tour guide, he says, was none other than company founder Gareth Johnson. "Gareth was pretty much blind drunk the whole time we were in the country," Pitt writes to ConsumerAffairs. The customers also drank heavily, he recalls, so Pitt instead spent time with a tourist who had quit drinking and with the local guides in the evening. Most of the drinking took place in the hotel, he says. 

The trip itself was uneventful, with some notable exceptions. The hotel had a habit of ending services shortly after people purchased them. But the locals were surprisingly friendly. "...there are good people there. Families that are genuinely doing what they can with the hand they've been dealt," Pitt writes. "The people I met are more aware than we give them credit for."

But in one disturbing instance, Pitt recalls, the tourists on his Young Pioneer Tours group began making sexually provocative remarks to their local guide, asking the woman "about her sexual habits and about North Korean women being a conquest."
Johnson "did nothing" to stop his customers from making demeaning remarks to the woman," Pitt writes. "If anything, he encouraged these kinds of conversations," Pitt says. "Had our tour guide taken exception to this, almost anyone in our group could have found themselves in serious trouble."

The trip home, Pitt says, is where the more frightening troubles began. On the group's train ride back to Beijing, people again started drinking. By the time they reached the border crossing, Pitt recalls that Johnson was so drunk that "he was almost unable to stand and barely understandable when he did speak."
Same guards, different attitude
North Korean guards stepped onto the tourists' train at the border crossing on their way out of the country. They were there to do a search for any illegal material, just as the guards had done on the tour group's way into the country. But the guards' attitude during this departure search was much different, Pitt recalls. "It was the same guards that we saw on the way in. But a very different mentality," he writes. "It felt as if this time, the guards were searching harder to find illegal photographs or other material," Pitt says. 
Group leader Johnson was still drinking when the guards boarded the train, Pitt says, leaving the people sitting at the front on their own as their belongings were searched. Suddenly, the guards became angry.
"Naturally, we didn't know what they were saying, but then they [the guards] started to get quite angry about something and somehow managed to communicate that the person should delete their photos," Pitt writes.

Pitt says Johnson finally intervened as the officials searched more passengers, but the guards' attitude did not soften. "What was even more worrying is that whatever he was saying to them wasn't working this time. The guards were angry about something and the status he had led us to believe he had with them suddenly vanished."

Johnson, Pitt says, then stuffed a wad of cash into one guard's hands.  It didn't work. "The guard then seemed to signal to us all to get off the train. Gareth seemed absolutely clueless," Pitt writes.

The tense encounter was brief, Pitt says, but felt like an eternity before Johnson resolved it.  "Eventually, we didn't have to get off the train. Gareth increased the amount of money in his hand. Words were exchanged, and that was that."

Now reading news reports about Warmbier's arrest and condition, Pitt questions why no tour guides were present to witness the college student's detainment. "The Daily Mail quoted his roommate as saying he was the only person to see Otto being detained.... where were the Young Pioneer Tour guides?" Pitt writes. In interviews, Warmbier's former roommate also told the media that he doubts Warmbier even attempted to steal a poster, as the North Korean government claimed he did. Warmbier's father has also insisted in news interviews that Warmbier's confession was coerced.

"I'm speaking out now, because I want people to know that North Korea is not a budget destination," Pitt adds. "It's not a place where you cut costs, and it's not a place where you want to take risks when it comes to putting your trust in someone who cares more about money and the status of being a North Korean travel guide than he does about your safety."

Johnson has not returned multiple messages left by ConsumerAffairs, but another Young Pioneer Tours guide, Rowan Beard, responds in an email that Pitt "rarely interacted" with the rest of his tour group during the trip. "There were actually two YPT guides present throughout the trip, and our tourists do drink beer but not excessively. This may simply be the perception of a non drinker," Beard tells ConsumerAffairs.
He disputes Pitt's account of the group nearly getting detained at the border crossing. "On the way back into China, the border crossing went extremely smoothly with most tourists not even having their bags checked at all. We cross from Dandong to Sinuiju on the train at 10:00am in the morning, and 3:00pm in the afternoon on the way back into China. At no point was anyone 'nearly detained' in anyway shape or manner."