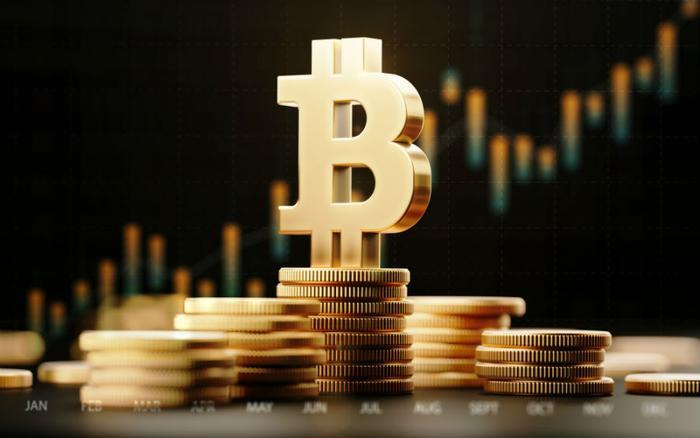 Don't look now, but Bitcoin is back. At least for now.
The digital currency that lifted off like a rocket in 2017, reaching more than $18,000, only to give up most of that gain the following year, is on an upward trajectory once again.
In the last 30 days, Bitcoin has gained more than $3,000 to reach $8,139. It's been almost a year since the coin has been that high. Investors who held on during the cryptocurrency's slide are now seeing some of their investment restored.
The milestone coincides with this week's Consensus Week, the annual gathering of cryptocurrency enthusiasts. One of those who held on during Bitcoin's painful slide over the last two years is Tom Lee, head of research at Fundstrat Global Advisors and one of the most bullish of the Bitcoin bulls. Lee says this week's conference will be a strong indicator of whether Bitcoin still has room to run.
"It's the largest crypto conference," Lee said Tuesday in an interview with CNBC. "I think that, really, this year is bringing the crypto industry together, but in a much more higher-quality form because you don't have as many sorts of scams and ICOs out there."
Opinion abound
There are plenty of opinions about what has awakened Bitcoin from its recent slumber, but most revolve around geopolitical events. International tensions were running high in 2017 when Bitcoin registered its biggest gains.
This year it's international trade tensions with China that may be fueling Bitcoin's rise. The digital currency has been especially strong in the last week as President Trump imposed higher tariffs on China and that country retaliated with tariffs on U.S. exports. Some analysts have speculated that wealthy Chinese citizens have used Bitcoin as a means to move some of their money out of the country.
Lee thinks the digital currency is finally becoming more accepted and that it's not the exotic, mysterious investment that it appeared to be in 2017.
Higher from here?
"I think that there's an increasing chance that traditional, non-crypto investors, traditional financial investors, are going to start to look at crypto again," Lee said. "And that's very important, obviously, because bringing in that new sort of interest and demand into crypto could really push bitcoin to its all-time high."
But the doubters haven't changed their minds. Billionaire investor Warren Buffet recently called Bitcoin "a gambling device." His Berkshire Hathaway partner Charlie Munger went farther, comparing Bitcoin investors to the infamous biblical character Judas Iscariot.