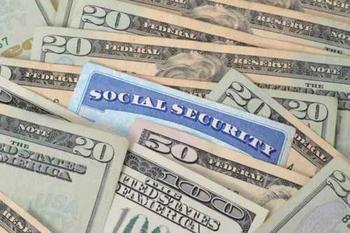 If you talk to younger consumers about retirement, they more than likely will express doubts about Social Security being around when they stop working.
But if you talk to Baby Boomers, you are likely to hear they are counting on their benefits more and more.
A new study commissioned by the Bankers Life Center for a Secure Retirement (CSR) has found Boomers are just a little too reliant on Social Security, with 38% now saying the monthly check will likely be their primary source of retirement income.
That's up more than 25% from before the financial crisis of 2008, a year which seems to have changed the financial landscape on a number of fronts.
Before 2008, Boomers were younger and a lot more optimistic about retirement. Then, about 43% said they expected personal savings or earnings from a job to be their primary source of income during their Golden Years.
Post-crisis investment environment
Drilling deeper into the data, the researchers suggests the post-crisis investment environment could have something to do with the change. While it is true the stock market is at all-time highs, there is a pervasive feeling among some that it's not going to last.
Age might be another factor. The stock market goes up and down, and when you're 50 a big drop doesn't seem as frightening as when you're 65.
The study found Boomers with incomes between $30,000 and $100,000 and less than $1 million in investable assets are concerned about investing money and, perhaps as a result, are now over-reliant on Social Security.
Nearly 75% of Boomers say they have changed their investing behavior as a result of the financial crisis and are taking a more conservative approach with their money.
It's supposed to be a safety net
"Social Security was designed to be a safety net, not a primary replacement for savings or income," said Scott Goldberg, president of Bankers Life. "Those who are in or near retirement should consider the various ways they can create future income to help achieve a secure retirement. There are products readily available in the marketplace that can help."
And that goes for Boomers who have actually saved some money. Financial planners are even more worried about those who have not.
A 2015 report from the General Accountability Office (GAO) found that 52% of U.S. households age 55 and older have no retirement savings. What's worse, the agency found many older households without retirement savings have few other resources, such as a defined benefit pension, non-retirement savings, or other assets.
As for Boomers facing retirement, most told the CSR researchers that they have struggled to rebound since the 2008 financial crisis. While they still plan to retire, they say they have readjusted their expectations to meet the new reality.