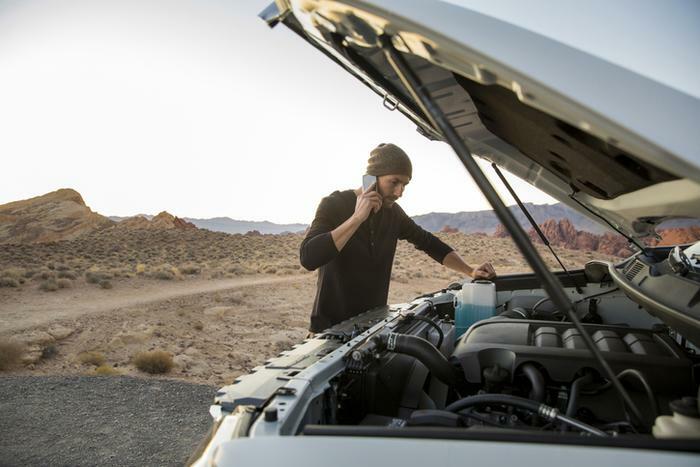 Like several other consumer categories, satisfaction with the automobile industry is going nowhere. In fact, it's moving in reverse.
In ConsumerAffairs' overview of the American Customer Satisfaction Index (ACSI), customer satisfaction with automobiles has slid 1.3% to a score of 77 out of 100. 
However, that's just on the surface. There's a more pronounced 4% decline in customer satisfaction with the group of smaller luxury and mass-market brands that's putting negative pressure on the industry overall.
Mass-market vs. luxury 
Sharing first place in the mass-market vehicle category were Subaru and Toyota with an ACSI score of 80. After that, four mass-market nameplates scored 78: Chevrolet (up 3%), Hyundai (down 1%), Mazda (down 1%), and Ram (down 3%).
The big surprise was Honda in the mass-market segment. After leading the industry last year, it plunged 6% to 77, the same as Buick (unchanged), Nissan (down 1%), and Volkswagen (unchanged). Ford (down 3%), GMC (down 3%), Jeep (unchanged), and Kia (down 1%) all score 76, while Dodge stumbles 5% to an ACSI score of 74. Despite small gains, Chrysler (up 3%) and Mitsubishi (up 1%) brought up the rear, sharing last place with 72 points.
When ASCI analysts scrutinized the factors behind the point totals consumers gave their mass-market vehicle's manufacturer, customers were most satisfied with comfort (81), dependability (81), driving performance (81), and vehicle safety (81). 
Drivers proved to be the least happy with warranties (75, down 1%) and gas mileage (74, down 3%).
"Fuel economy is a concern for consumers with high prices at the pump, while chip shortages make mainstream plates hard to come by," Forrest Morgeson, assistant professor of Marketing at Michigan State University and director of research emeritus at the ACSI, told ConsumerAffairs. "Customers may be facing long wait times or settling for models that don't match their needs."
Comparatively, consumers who spend extra money on luxury brands tend to appreciate the return on that investment. Luxury brands have a three-point lead over their mass-market brethren, with Lexus (+4), Acura (+8), and Audi making the top 3 (+3). Coming on hot and heavy is Nissan's Infiniti, up nine points and squarely in fourth place.
At the bottom of the luxury category, BMW fell 5% to 77, but was still up on Volvo (76) and Lincoln (75), each falling 1%.
U.S. automakers have some catching up to do
European manufacturers held steady at 79 points while their peers in Japan and Korea improved 1% and tied the Euro-bred cars for first place. Legacy U.S. automakers are hanging on for dear life with a score of 77, but continue to trail their foreign competition.
Of the old line domestic manufacturers, GM and Ford flipped spots. GM is now in the lead, up 1% to 78, while Ford slips 1% to 76. The third leg of the legacy brands – Stellantis (Chrysler, Dodge, Jeep, and Ram), dipped 1% to 75.
Is there something that American automakers are missing that their foreign peers aren't? Yes, claim two experts that ConsumerAffairs spoke with. 
"Import vehicles can also reach significantly higher numbers on the odometer than cars made in the U.S., giving drivers more years of reliable service and more for their dollar," Giovanni (Gio) Velez, director of marketing at Gunther Motor Company, an 11-store auto dealership group in South Florida, told us.
'Premium materials'
"Foreign cars like Volkswagen typically favor premium materials throughout the interior and appeal to drivers looking for a refined experience. Once again, the longevity, attention to detail, and refinement in foreign cars are testaments to their reliability, build quality, and overall value."
Another expert – Stan Mirzayev, CEO & founder at Parts Pass – added that some of the plus-size love the foreign automakers get from their customers rests in the engine's design.
"I believe foreign vehicles are engineered to outperform any other manufacturer including American-based vehicles. Foreign-made vehicle manufacturers focus on efficiency which includes four-cylinder gas powered vehicles and four-cylinder diesel powered vehicles, mainly due to space and traveling long distances between neighboring countries, unlike Americans who travel short distances to and from work," he said.
"From my experience, low-performance engines like 4 cylinders outlast higher output engines, unlike the six to eight cylinder engines that are available in the USA."