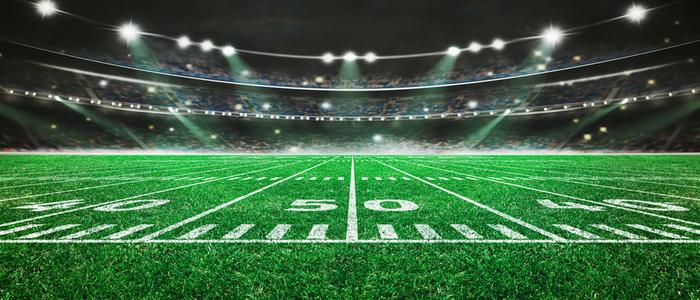 Wings? Check. Pizza? Check. Beer and wine? Check. Phishing prevention? Uh, not checked.
If you're a football fan, you'll need to suit up with more padding leading up to Sunday's Super Bowl, because if you don't, you, your personal information, and your bank and credit card accounts might get sacked.
Based on an 860% increase in Super Bowl related spam, abuse, and smishing and the recent FIFA World Cup where cyber thieves fleeced unsuspecting consumers for nearly $300,000, cybersecurity experts are concerned. They say that a lot of the fun built into Super Bowl weekend could be wiped out by cyber thieves going on a phishing expedition.
People won't just see the typical array of phishing attacks like delivery updates, fake emails from big-name tech companies like Microsoft and Amazon, or cyber crooks offering their help to fix issues like a compromised email or bank account, a virus on a computer, or a software license renewal. 
Nothing's sacred
These crooks will likely hide behind every digital bush they can, too – email, text messages, and ads on social media. For the Super Bowl, it's anticipated the thieves will work angles like free online betting, discounted food delivery services, and even cut-rate tickets to try and convince a fan that they can score a bucket list item if they can just get to Glendale AZ for the big game.
"Prior to Sunday, we can expect to see scammers target potential victims with calls and texts which detail 'too good to be true' deals on televisions and projectors," said Clayton LiaBraaten, senior executive advisor at Truecaller. 
"They might also offer last-minute bogus vacation packages to the event venue with 'unassigned corporate box tickets'. However, I think the bigger concern will be the post-Super Bowl activity, with brand imposters hijacking some of the more memorable ad campaigns televised during the game. We should also be on the lookout for fake sportsbook opportunities which mimic popular platforms like DraftKings."
Another cyber specialist added that the theft of legitimate login credentials and authority is the new favorite target of attackers. 
"Once inside, these criminals look to spread their base of compromised accounts and systems through technical and social engineering means," Jack Danahy, vice president of Strategy and Innovation at NuHarbor Security, told ConsumerAffairs.
Put on your shoulder pads and get ready
Tech advisor Kim Komando says that all of this is preventable, but you've got to pay attention to the little things that scammers will try and get you to act on. Here are some of her tips to stay safe, starting with one many readers may not be aware of:
Forward suspicious text messages to 7726 (SPAM).

Don't click links or open attachments in unsolicited or suspicious emails or text messages. They could be scams leading to malicious websites.

Watch out for red flags such as spelling and grammar errors.

Use two-factor authentication for all online accounts that offer it.

Create strong passwords and incorporate password managers for better security.