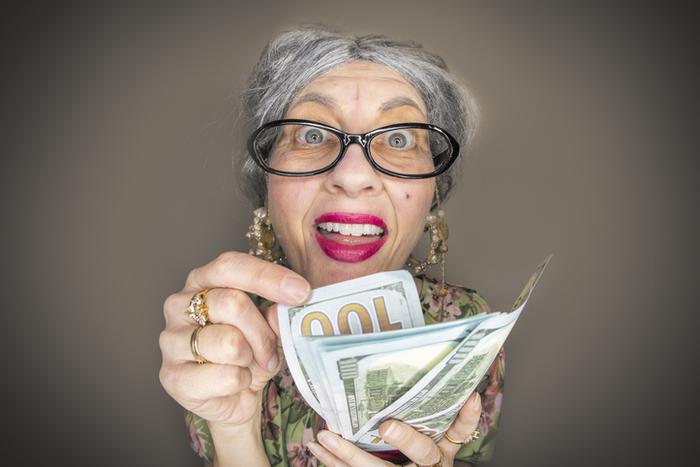 Many longtime internet users may remember the "Nigerian prince scam." In the early 2000s, millions of Americans received emails from someone claiming to be a Nigerian prince who was "overthrown in a coup" and needed to move several million dollars out of his country.
He pleaded with the email recipients to help, asking to transfer the money into their bank accounts. In return, he promised a reward of several hundred thousand dollars. Of course, he needed their bank account information to do that.
Today that scam is so well-known that it's considered something of a joke. But the scam has been updated as the "rich grandma scam." And police across the U.S. say it's claiming victims. 
It works like this:
Someone posing as an elderly woman sends a message through Facebook Messenger. She claims to be an elderly grandmother who wants to give her wealth away. In one version of the scam, she offers a complete stranger $1.5 million and the deed to a new house.
The catch
But here comes the catch. In order to make the gift, the "rich grandma" must receive $15,000 upfront to pay the taxes. Oh yes, the payment must be made with gift cards.
Some people are actually doing it. In Georgia, the Athens Banner-Herald reported that a woman from Braselton, Ga., was victimized. She told police that she talked with two men, who claimed to be the grandmother's son and his lawyer, who told her the elderly woman had won $343 million in the Powerball lottery. 
The victim said that the way the two men explained it, it seemed believable, even though it was a major scam red flag  – "If it seems too good to be true, it probably is."
Michael Cohen, vice president of Global Operations at MyChargeBack, has dealt with many similar scams. He says scammers are skilled at talking their victims into abandoning any initial objections, overcoming their hesitations and then taking out their credit cards. 
'Manipulating victims'
"They know how to manipulate anyone into doing what they want them to do," Cohen recently told ConsumerAffairs. "That's why scam victims fall victim. Not because they're especially naive or gullible or foolish, but because they were mesmerized into it against their will and better judgment."
The biggest hurdle for scammers is to persuade their victims they need to pay using gift cards, when any reasonable person would wonder why Grandma won't take a check. But the scammers always seem to have a good explanation and – when they stress the urgency to act immediately, which is another red flag – victims often act against their better judgment.