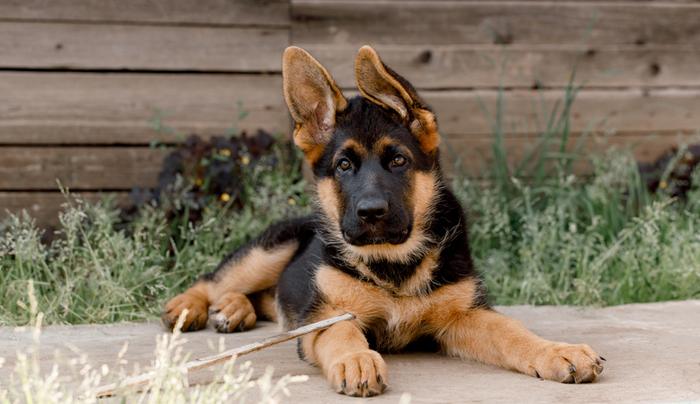 Looking to add a new dog to your domain? Better proceed with caution because scammers have set up a literal giant doghouse of shops to prey on people who are more than willing to pay $1,000 or more for a cute little Fido to bring into the family.
In a new report by TheDailyScam, websites where consumers can buy the breed of their choice – everything from boxer puppies and teacup chihuahua puppies to French bulldogs and basset hounds -- continue to proliferate.
Puppy scams now make up 35% of all online shopping scams, a fact not lost on Google. Earlier this year, the company fell prey to one particular dog scammer and sued them for using Gmail and Google Voice and dozens of fraudulent Google accounts, to communicate false promises to victims.
The U.S. Department of Justice has been working against dog scammers, too. It was so put out, the Department traveled more than 5,000 miles to hunt and nab a citizen of Cameroon who was allegedly conspiring to commit wire fraud for his role in a scheme to trick American consumers into paying fees for pets that were never delivered.
Let's start with Dinah's German shepherd rip-off
As an example of someone who found out a scammer's bite was worse than its bark, TheDailyScam told the story of "Dinah" (not her real name).
When she found several photos of pups she liked on germanshepherdpuppiesforsale.company.com, Dinah contacted the owner posted on the website and before she knew it, an email showed up in her inbox that made her feel like she was dealing with a breeder who seemed trustworthy, warm, loving, and thoughtful.
"Welcome to https://germanshepherdpuppiesforsale.company.com, I am writing with regards to your interest in giving a home to one of our puppies. Our puppies are all purebred pups, one of the best dog breeds and a good companion," the email said. 
"They are so intelligent, courageous, extremely lively, proud, and adventurous, they enjoy affection. They are raised in our home and have been around kids and other home pets. They are up to date on all shots and vaccines and will come along with Their documents including a health guarantee, playing toys, and nutritional manual."
Aww... what not to like, right? That's what Dinah thought, too.
The breeder checked all the boxes: health screenings and DNA tests, a lifetime satisfaction guarantee, docs from the vet, and more. All Dinah had to do to make a puppy hers was choose one from the photos the breeder had posted on their site, make a $650 deposit, and wait for the pup to be delivered to her house via air courier. 
Dinah was sold. She picked her pooch, sent in a payment of $500 through Zelle, along with an additional $150 for the shipping expenses, and couldn't have been happier.
However, the very next day, Dinah received an email from "American Pet Courrier" [sic] to let her know that her puppy was stuck in Denver and that she needed to pay another $1,250 for a "thermal crate." 
That's when Dinah got out her doggy bag of resourcefulness and started checking the situation out further. She called the Denver airport to check on the situation but found out that the "courier" was not even registered at the airport.
Moreover, the authorities at the airport told her that this was very likely a scam. Dinah's next move was to call Zelle and her bank to see if she could recover the $650 she had paid. Unfortunately, scammers like the one Dinah encountered act so quickly that her deposit had already been transferred and the scammer was back at home, ready and waiting for another victim. 
What to look for
In listing the 21 phony dog breeder sites that The Daily Scam found, many came from websites managed by Company.com – for example, beaglepuppiesforsalenearme.company.com.
"Company.com is doing such a poor job of preventing fraud on their website AND making it impossible to report abuse to them that we do not recommend doing business with ANY website found on Company.com!," TheDailyScam wrote.
ConsumerAffairs reached out to Company.com to get its side of the story, but did not get an immediate response to our request for comment.
To protect yourself, there are several visual clues that will help you detect a fake breeder and their website.
First, if you click on a url and see this message pop up, it's Google Chrome or Safari telling you that something's fishy, er, poopie.
Then, there are the photos of the dogs. Google has a cool feature called Google Lens that allows users to right-click on a photo and see where the source of that photo is. When ConsumerAffairs clicked on one of the German shepherd puppies listed for sale, we found the same doggone photo on five other websites. That dog can't get around that much, can it?

Search for the website name and the word "scam." When ConsumerAffairs searched for one puppy breeder plus "scam," we got thousands of responses, most verifying that something scammy was going on.

As another precaution, check out TheDailyScam's list of fake breeders.

Look up the breeder or website on social media. If you find them, look at how often they update their posts. Better yet, go to a specific Facebook group for the breed of dog you're interested in and ask the members of that group if the company is a fake or not. Reddit can be a particularly good source when looking for scammers.