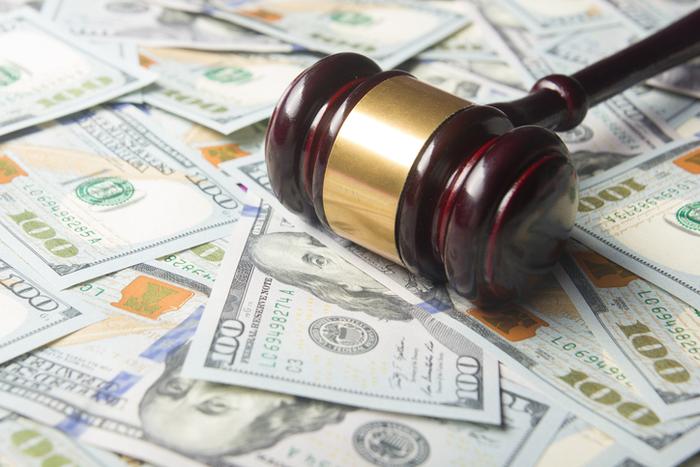 T-Mobile, Subaru, AT&T, Chrysler, DirecTV, GEICO, Coppertone, Avis, and others may have some money waiting for you as part of class action lawsuit settlements. 
The paycheck may not be as fat as the one the lawyers get – or it may be nothing more than a benefit like the free beer that Red Robin customers will be getting – but free money is good money, so it may be worth checking out to see if you were included in the settlement.
AT&T
We'll go with this one first because there are less than two weeks left before the claim window closes. CNET reports that AT&T has agreed to pay $14 million to settle a class action lawsuit claiming that AT&T Mobility "covertly increase[d] the actual price by padding all post-paid wireless customers' bills each month with a bogus so-called 'Administrative Fee' … on top of the advertised price."
The plaintiffs argued that AT&T's "administrative fee" was anything but. "Rather...simply a means for AT&T to charge more per month for the service itself without having to advertise the higher prices."
If you are – or were – an AT&T customer and interested in taking part in the settlement, you need to know one thing: the payments won't be a full reimbursement of what you paid in those "administrative fees." 
To take advantage of the settlement or to find out more, full details are available here. The claim must be filed by Oct 29, 2022.
T-Mobile
If you are one of the 76 million T-Mobile customers whose personal data was exposed last year, you're due part of a $350 million settlement.
While it's doubtful you can reclaim any of your private data lost in that data breach, eligible class members are eligible to receive a number of things including reimbursement of up to $25,000 each for any out-of-pocket losses incurred because of the data breach. 
The carrier was very conciliatory about the situation and said it was "humbling for all of us at T-Mobile" and vowed another incident like that not happen again. 
To resolve the matter, it was reported that members of the class action can receive reimbursement for up to $25,000 in unreimbursed out-of-pocket losses.
Those out-of-pocket expenses cover a pretty wide swath, too – payments for identity fraud or theft, payments for credit monitoring, and up to 15 hours of lost time at a rate of $25 per hour, or class members' documented hourly wage if they took time off work to deal with the situation. 
In order to receive settlement benefits, class members must submit a valid claim form by Jan. 23, 2023. Online claim forms and full details for anyone interested in participating in the settlement can be found here.
Subaru
Following up on a recent ConsumerAffairs report about Subaru getting itself in hot water when claims arose that the automaker sold some vehicles where batteries drained faster than expected, details have been released on what certain Subaru owners/lessees will receive as a result of the suit.
The class action settlement benefits both current and former owners – as well as lessees – who have 2015-2020 Forester, Outback, Legacy, WRX vehicles, and model year 2019-2020 Ascent vehicles, and live outside of Hawaii or Alaska. 
TopClassActions reports that under the terms of the Subaru battery drain settlement, all class members can receive an extended warranty for future qualifying battery failures. There are a few caveats, though:
If this is the first time a battery has been replaced, the extended warranty will cover 100% of the battery replacement cost for vehicles up to five years old and 60,000 miles, or 50% of the battery replacement cost for vehicles over these benchmarks. 

For consumers who've had more than one battery replacement, the extended warranty will cover 100% of replacement costs for five years or 60,000 miles, 80% of replacement costs for seven years or 84,000 miles, and 60% for eight years or 100,000 miles.
Consumers must submit a valid claim form within 60 days of the settlement's effective date, with an estimated deadline as early as March 9, 2023.  To file a claim, affected consumers must fill out this form.
Jeep, Ram, Dodge and Fiat
Staying under the hood, Fiat Chrysler has agreed to resolve allegations that it sold certain Jeep, Ram, Dodge, and Fiats with 2.4L Tigershark engines that were defective when it comes to oil consumption.
The model years affected break down like this, TopClassActions, reports:
2015-2017 Chrysler 200

2013-2016 Dodge Dart

2014-2019 Jeep Cherokee manufactured prior to July 2018

2015-2018 Jeep Renegade

2017-2018 Jeep Compass

2015-2018 Ram Promaster City

2016-2018 Fiat 500x 
Class Members who own the vehicles are covered by Customer Satisfaction Notification W80 – the Fiat 500x, Ram Promaster City, and Jeep Renegade – and whose engine long blocks are replaced will automatically receive a $340 payment.
Others will have access to benefits including extended warranty, payments, and product improvement benefits.
If you own one of those vehicles and want to take part in the settlement, there is some paperwork you'll need to do, like proof of expenses for towing. Full details and the claim form is available here.  
DirecTV
ConsumerAffairs reviewers' opinions of DirecTV run hot and cold, but one particular mistake that put the company in the crosshairs of a class action lawsuit came about when a band of unhappy consumers felt like they suffered through calls about owing money to the company.
The lynchpin in the lawsuit was those calls that went to people who hadn't been DirecTV customers since Oct. 1, 2004. That's a direct violation of the Telephone Consumer Protection Act. 
To resolve the matter, DirecTV agreed to a $17 million settlement to resolve those claims. If you haven't been a DirecTV customer since October of 2004, but received a phone call from DirecTV or a company working on behalf of DirecTV regarding a debt owed to them, then you probably qualify for part of the settlement. 
Fair warning, though – it might not be much. When ConsumerAffairs reviewed the settlement agreement, it did not specify a dollar amount that consumers filing a request would actually receive.
Consumers must submit a valid claim form by Dec. 19 to be eligible to join the class action settlement. Forms and other information are available here.
GEICO
TopClassActions reports that GEICO has agreed to a settlement worth $19.1 million to end allegations that came about when the insurance company failed to provide sales tax while paying out claims for total loss vehicles. 
Consumers who will benefit from the settlement have to hold California auto insurance policies through GEICO, though.
Eligibility requirements also mandate that those consumers were not paid either sales tax or regulatory fees on a claim submitted between June 27, 2015 (GEICO General), Oct. 23, 2016 (GEICO Indemnity), or June 30, 2017 (GEICO Casualty or Government Employees Insurance Company), through Aug. 27, 2020.
Claims can be filed here, and anyone who wants to join the class action lawsuit must submit a valid claim form by Nov. 11.