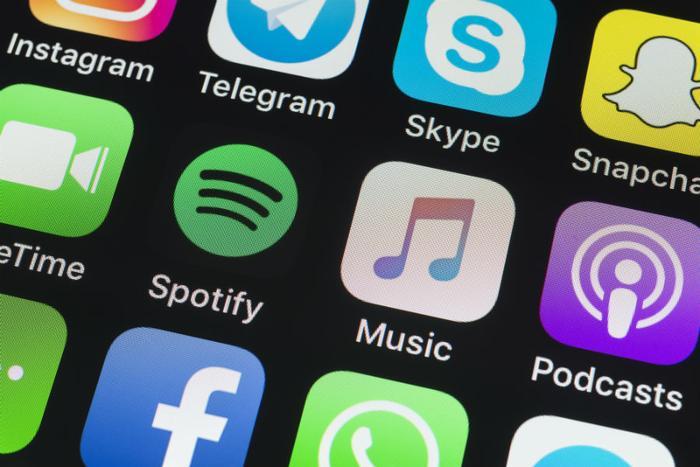 Apple has issued a statement in response to Spotify's antitrust complaint, arguing that Spotify "wants all the benefits of a free app without being free."
Earlier this week, Spotify CEO Daniel Ek wrote in a blog post that Apple's App Store rules limit innovation and consumer choice and give the company an "unfair advantage at every turn."
Ek said that if Spotify were to pay Apple's 30 percent "tax" on subscriptions made from within the app, it would "force us to artificially inflate the price of our Premium membership well above the price of Apple Music."
On Thursday, Apple fired back, saying the Swedish music streaming service's claims are misleading.
"The only contribution that Apple requires is for digital goods and services that are purchased inside the app using our secure in-app purchase system," Apple said in a press release published to its website. "As Spotify points out, that revenue share is 30 percent for the first year of an annual subscription — but they left out that it drops to 15 percent in the years after."
'Misleading rhetoric'
Apple also noted that a majority of Spotify customers use the free, ad-supported version of the app, which makes no contribution to the App Store.
"A tiny fraction of their subscriptions fall under Apple's revenue-sharing model," Apple said. "Spotify is asking for that number to be zero."
"Let's be clear about what that means," Apple continued in its refute to Spotify's claims. "Apple connects Spotify to our users. We provide the platform by which users download and update their app. We share critical software development tools to support Spotify's app building. And we built a secure payment system — no small undertaking — which allows users to have faith in in-app transactions. Spotify is asking to keep all those benefits while also retaining 100 percent of the revenue."
In its lengthy response, Apple addressed all of Spotify's claims but did not address any of its demands.
Apple also called Spotify's claim that it "routinely blocks" some of its product upgrades "surprising," noting that Spotify has an Apple Watch app that's ranked as the top app in the wearable App Store's Music section.
"Spotify wouldn't be the business they are today without the App Store ecosystem, but now they're leveraging their scale to avoid contributing to maintaining that ecosystem for the next generation of app entrepreneurs. We think that's wrong," the tech giant concluded.