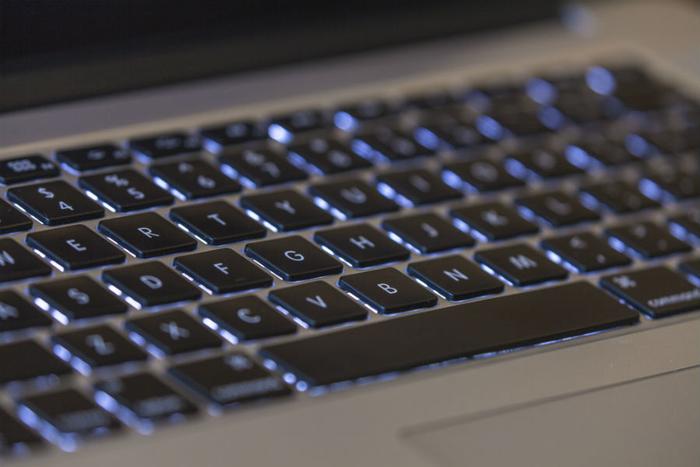 A lawsuit alleges that Apple's "butterfly" keyboards are "prone to fail," resulting in non-responsive keys and other issues.
The suit was filed by law firm Girard Gibbs LLP on behalf of MacBook Pro owners Zixuan Rao and Kyle Barbaro. It applies to MacBooks equipped with a butterfly keyboard manufactured in 2015 or later and MacBook Pro models from 2016 and later.
The complaint alleges that a defect makes the keys prone to becoming unresponsive when minimal amounts of dust or debris accumulate under or around them. The suit also claims Apple knew about the keyboard's defects before the product launched in 2015.
"As a result of the defect, consumers who purchased a MacBook face a constant threat of non-responsive keys and accompanying keyboard failure. When one or more of the keys on the keyboard fail, the MacBook can no longer serve its core function: typing," the suit said.
Users regularly complain
Apple has advertised its "butterfly" keyboard as being "refined for greater comfort and responsiveness" and "four times more stable" than its standard "scissor" design. However, the lawsuit claims that numerous consumers have experienced issues related to the design flaw in the keyboards.
The complaint pointed out that a Change.org petition about this issue currently has over 22,000 signatures. Users have also taken to Twitter, Apple Support Communities, Reddit, and other online communities to express their dissatisfaction with the keyboards.
The lawsuit claims Apple hasn't done enough to alert consumers to the issue. Apple has a support page that provides guidance on how to clean recent MacBook and MacBook Pro keyboards if the keys become unresponsive, but some say the self-help approach doesn't always work or the problem just recurs later.
"Apple knew that the MacBook is defective at or before the time it began selling the affected models to the public," the court filing stated.
"Complaints of keyboard failures began to come in shortly after the 2015 MacBook was launched. Despite awareness of the keyboard defect, Apple equipped future model MacBook and MacBook Pro laptops with the butterfly keyboard and continued selling these laptops to consumers at premium prices," the complaint added.
The suit, which was filed in the Northern District Court of California, seeks class-action status and asks that Apple admit to the design flaw and "return to Plaintiffs and Class members all costs attributable to remedying or replacing defective MacBook laptops, including but not limited to economic losses from the purchase of replacement laptops."
The full court filing can be viewed here.