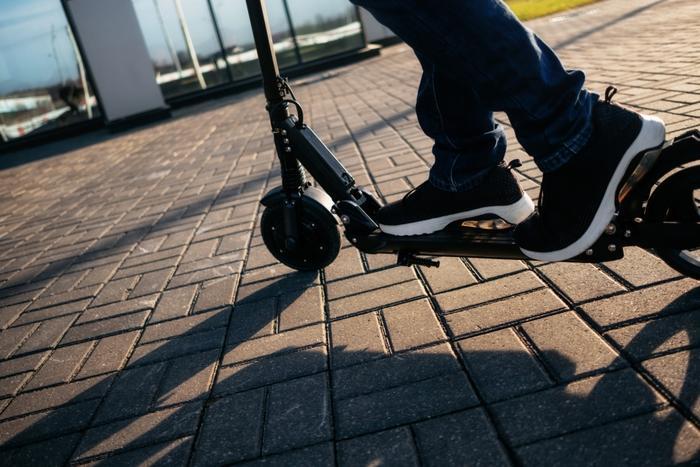 Electric scooters, or e-scooters, have increased in popularity because they're a fast and easy way for consumers to get around town at a reduced cost. But researchers have recently discovered how and why many riders are getting injured while using them. 
According to a new study, many riders are getting on e-scooters under the influence of drugs or alcohol, and typically without wearing helmets. That has ultimately led to a large number of accidents. 
"As the popularity of alternate modes of transportation continues to rise, eScooter related injuries are likely to increase as well," the researchers wrote. 
Monitoring injuries
To understand the ins and outs of e-scooter-related injuries, the researchers analyzed patients who were admitted to major trauma centers due to these accidents over the course of one year. Just over one hundred people were injured in that time frame, the majority of whom were men between the ages of 20 and 40 years old. 
Most patients that entered the emergency room were tested for both drugs and alcohol, which turned out to be at the heart of many of these incidents. Over 50 percent tested positive for drugs, with over 30 percent having THC (a primary substance in marijuana) in their systems. Nearly 20 percent testing positive for methamphetamines. 
Alcohol was just as big a contributor to these accidents, as nearly half of all patients involved in the study had surpassed the legal alcohol limit at the time of their accidents. To make matters worse, safety precautions weren't taken in nearly all of these incidents, as 98 percent of the patients were not wearing helmets at the time of their falls. 
While the small size of this study and its observational nature prevent the researchers from determining that drugs and alcohol lead to e-scooter accidents, these findings do highlight a trend occurring among riders and serve as a warning for anyone planning to hop on one of these vehicles during their next commute. 
Beware of head injuries
Earlier this year, researchers from Rutgers University found that head injuries related to electric scooters are increasing nationwide, primarily because helmets are hardly ever worn by riders. 
Laws surrounding helmet use are minimal for e-scooter riders, and researchers say that needs to change if injuries are going to decline.
"The United States should standardize electric scooter laws and license requirements should be considered to decrease the risky behaviors associated with motorized scooter use," said researcher Amishav Bresler.