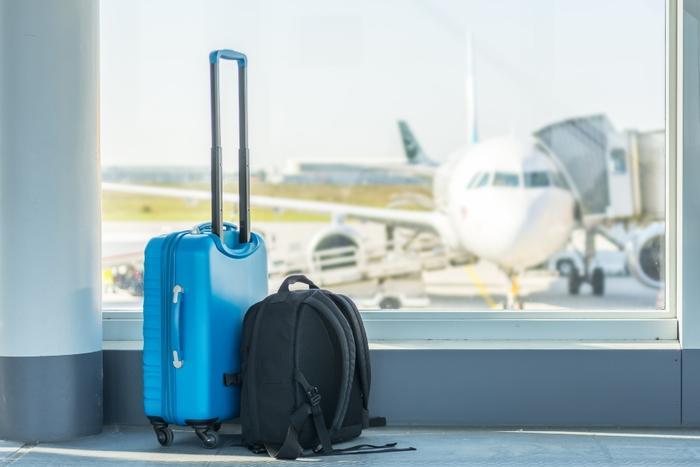 In today's world, most travelers jump on an airplane because they need to get someplace -- not because they relish the experience -- and the airline industry takes a lot of public relations hits from those less-than-rosy experiences.
Still, some of what bugs air travelers is simply out of an airline's control -- like an unexpected storm canceling a flight. Other things -- like removing an inebriated passenger who's raising a ruckus -- is something the airlines will take care of to the satisfaction of everyone on board.
ConsumerAffairs decided to look under the hood at the major airlines' current "contract of carriage" -- an agreement that the traveler gives their consent to when they buy a ticket. 
What we found isn't shocking -- just an insight into the options a traveler has when confronted with a problem, the power that airlines hold to maintain some semblance of order, and how far they'll go to make their customers happy.
Personal hygiene and appearance
Showering before boarding isn't exactly an item on a traveler's checklist, but some airlines require passengers to maintain a basic level of hygiene.
As an example, Delta says it has the right to "refuse or remove" any passenger whose "hygiene or odor creates an unreasonable risk of offense or annoyance to other passengers." United says it can refuse to board anyone who "have or cause a malodorous condition (other than individuals qualifying as disabled)." And American? "Be respectful that your odor isn't offensive (unless it's caused by a disability or illness)" is all it asks. 
When it comes to how you dress, going barefoot is not acceptable for any airline. United adds in a vague "not properly clothed" could keep you off a flight; and American takes its dress code a step further, saying that "offensive clothing" can also keep you from boarding the plane.
On-board conduct
When it comes to a traveler's behavior, the airlines won't put up with any nonsense. As basic as it seems, when an attendant asks you to do something you might think is insignificant like turning off your phone, comply and don't make matters worse.
At the other end of the scale -- if, as Delta states, a "passenger's conduct is disorderly, abusive or violent, or the passenger appears to be intoxicated or under the influence of drugs," the airline can remove that person from the flight. Even worse, the airline has the right to turn the airplane around, take them back to where they departed from, and charge them for the cost of doing that.
Although some fliers who've suffered through an infant's meltdown may think that's just as bad as a mouthy drunk, there doesn't appear to be any regulations about screaming kids. To the airlines, a baby is, well, just a baby. The short-term solution is to keep the stares to yourself, whip out your noise-cancelling headphones, turn on some tunes, and keep telling yourself that this too shall pass.
Things that can get you kicked off -- or kept from boarding -- a flight
Being uncooperative, wearing offensive clothing, body odor, and appearing intoxicated aren't the only reasons that an airline can use to refuse you passage or remove you from a flight. There are others like...
Refusing to allow airline personnel to search your bags;

Refusing to provide positive identification;

Having a contagious disease that may be transmissible to other passengers;

Being unable to sit in a seat with the seatbelt fastened (although there are accommodations airlines might be able to make);

Not having the required documents to travel to an international location;

Making voice calls after the aircraft doors have closed, while taxiing in preparation for takeoff, or while airborne;

Not adhering to the airline's smoking and smokeless (e.g. chewing tobacco) policy; and 

Not being physically cleared to fly. For example, pregnant passengers in their ninth month need to provide the folks at United and American a doctor's note certifying they're fit to fly. Delta doesn't appear to have that rule.
Do you get a refund on your ticket if you get kicked off the flight or denied passage? American Airlines told ConsumerAffairs that, yes, you do. United says the passenger "may be eligible for a refund upon request." Delta says the passenger is eligible for the "refund value of the unused portion of his or her ticket."
Luggage and carry-ons
Using multiple airports?
There are several major metropolitan areas with access to more than one airport -- New York with Newark, JFK, Long Island, and LaGuardia; Los Angeles with its three airports; and Miami with its four. Delta reminds flyers that if they're connecting to a flight out of an airport that's different than the one they landed in, they are responsible for getting their baggage claimed. Travelers will also need to carry their bags to the departing flight's airport and have it rechecked.
Flying with an infant?
Neither Delta or American Airlines consider diaper bags (1 per child), soft-sided cooler bags with breast milk, child safety seats, or strollers as a carry-on, so feel free to bring those items in addition to your typical carry-on like a backpack or tote bag.
United's policy is that for each accompanied child, you can bring one car restraint seat but only one of the following: collapsible stroller, compact folding stroller, or folding wagon. 
Flying with a pet?
United, Delta, and American all allow a pet to be carried on in a crate, but for $125 each way. Service animals are free, but policies on service animals change often, so it's smart to double-check on what the current guidelines are.
Check-in time for travelers with bags
It's important to get to the airline's check-in counter early enough that the airline can get your baggage through all of the necessary security scans and routing.
American wants you to check-in 1.5 hours before the flight (2 hours if the flight begins outside the U.S.). Delta doesn't have a standard check-in time; instead, it publishes daily deadlines on its website. United asks passengers who have bags to check in 45 minutes in advance of their flight, or an hour for international flights.
What does and doesn't qualify as carry-on
On top of what the Transportation Security Administration (TSA) allows to be carried on, the airlines have their own list. Examples of sensible exclusions that don't count towards the carry-on allowance include: a jacket, umbrella, diaper bag, duty-free items, reading material, and assistive devices (e.g. a walker).
Past that, the exclusions to the one carry-on item per person rule differ from airline to airline, so it's best to check in advance if that extra item is allowed. 
Delta's baggage FAQs is very granular and specific. The airline even has a category called fragile/bulky which defines items that must be checked -- fishing rods, blueprints, flowers, sculptures, crystal, tennis racquets, etc.
As a we-couldn't-resist a side note, we're happy to report there are no scrooges working at Delta, at least at Christmas time. "Who are we to turn away holiday spirit," they claim. "We allow cut Christmas trees as limited release baggage on all flights within the United States, including flights to/from Hawaii. However, all Christmas trees will be subject to baggage allowance and size guidelines..."
How much does the airline cover if my items are lost or broken?
The best advice ConsumerAffairs found about checking heirlooms or valuables came from American: "A good rule of thumb is never to check anything you can't live without. If it's irreplaceable, sentimental or you depend on it for your well-being, keep it on you or leave it at home."
But, if you insist on getting grandma's vase from point A to B, keep in mind that the major airlines have a $3,500 liability limit. Even so, there are items that are exempt from the airline's liability, such as Delta's posture on jewelry and camera equipment.
Still want to trust the airlines and ensure a checked item is covered in case of loss or breakage? Sure thing. Just make sure that the items are properly described, properly packaged, undamaged, and that you pay an excess value fee at check-in.
Disabled Passengers
Flying for a person with any type of disability can be a monumental undertaking -- not only for the passenger but for the airline, too. The key ingredient for the airline in that equation is 48 hours advance notice. Given that, the airlines can adequately prepare for any facet of the trip -- from check-in to deboarding. If the airline is not notified far enough in advance, they will make a "reasonable" effort to provide assistance, but there is no guarantee. 
As an example, here is a partial list of what Delta can offer a disabled person:
Assistance with registration at the check-in counter;

Assistance in boarding and deplaning;

Assistance in stowing and retrieving carry-on baggage and retrieving checked baggage;

Assistance in moving to and from an aircraft lavatory;

Assistance in proceeding to the general public area or, in some cases, to a representative of another Carrier;

Limited assistance with meals, such as opening packages, identifying items, and cutting large food portions; and

Inquiring periodically during a flight about a passenger's needs.
Both American and United offer comparable assistance.
Flight cancellations and tarmac delays
Typically, if something is beyond the airline's control or not reasonably foreseen that causes a flight to be canceled, diverted, or delayed, the airline has zero liability. When those things happen, about the only thing a traveler can do is accept it and wait.
Nonetheless, there are situations where the airline will do its best to help out with a hotel room, food, or ground transportation. Usually, to get that offer, the delay has to be between 10:00 p.m. (for Delta and United; 11:59 p.m. for American) and 6:00 a.m. local time, and the flight has to be delayed for at least four hours.
Getting stuck on the runway is another story, though. Despite a rash of tarmac holds in recent years, airlines have no quick and easy fix for those situations. If the Trump administration is successful in rolling back the "tarmac delay rule" that the Obama administration put in, things could get worse.
Until then, travelers can expect the airlines to make "every reasonable effort to ensure your essential needs, such as snack food, water, restroom facilities, and basic medical assistance are met," like American says it will as part of its contingency plans for situations like runway delays.
Refunds
Many of the sweet airfare deals consumers latch onto are "non-refundable" (Delta even goes as far as saying "most.") Airlines may "permit a portion of the fare paid for an unused nonrefundable ticket to be applied toward the purchase of future travel," (as is Delta's stance.)
The bottom line on refunds is that there's no hard and fast rule. American says "reservations service charges will not be refunded," while both United and Delta say they may charge things like "administrative service charges" to process "permitted" changes. If that sounds like the airline calls the shots on refunds, you're right. 
When you feel you just have to say something
When everything falls apart and there's nothing in an airline's contract of carriage that addresses your situation, who do you turn to? 
Some might think that the Federal Aviation Administration (FAA) or the Transportation Safety Administration (TSA) has oversight on aviation enforcement, but it's really the U.S. Department of Transportation (DOT) that superintends the airlines. The DOT's jurisdiction includes consumer protection and civil rights requirements, while the FAA takes care of safety and the TSA is in charge of security.
The DOT's preference is that if a consumer has an air travel problem -- one not related to safety or security -- they should follow this pecking order:
Give the airline a chance to resolve by connecting with the airline's customer service representative (CSR) at the airport. They're sort of the troubleshooter-in-charge and can take care of many problems right then and there, going as far as getting you a meal or a hotel room if there's no other way to get you to your destination the same day.

If you get no satisfaction with a CSR, file a grievance with the airline. American, Delta, and United all have their own online forms specifically for that purpose. 

If that doesn't get you anywhere, file an airline-related grievance with the DOT. It's a little known fact that if you write to the DOT, the airline is required to "acknowledge consumer complaints within 30 days of receiving them and to send consumers written responses addressing these complaints within 60 days of receiving them."
In an email to ConsumerAffairs, million-mile flyer Bill Rieke stressed that resolution effectiveness starts with respectfulness to the CSR, flight attendant, and gate agent.  "These individuals largely control what you will get out of the situation you may be in. Kindly offer suggestions on how you would resolve the problem," Rieke said.
"If an airline employee has been helpful, even if they have been unable to resolve the issue, ensure that individual, by name, is complimented throughout every interaction with that airline. My wife and I recently received 18,000 bonus miles for a mere 4-hour delayed missed connection after writing a letter to corporate customer service detailing the account of our experience with inept gate agent while praising the service desk agent who finally resolved the problem, which saved us an overnight stay at the airport."