---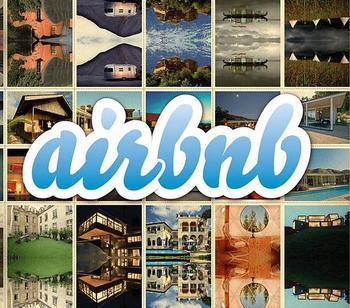 Airbnb is popular with renters and property owners but not so popular with neighbors, who say the short-term rentals are turning their apartment and condo buildings into hotels.
Noisy parties are a particular sore spot. Now Airbnb is trying to address the problem. It's developed a new tool that will let you complain about unruly renters, though it's not clear whether the complaints will be made public and whether they will affect the status of those who are the subject of frequent complaints.
The feature will be rolled out globally over the next few weeks, Yasuyuki Tanabe, the head of Airbnb in Japan, said at a government panel in Tokyo on Monday, Bloomberg Business reported.
Neighbors will be able to enter complaints about unruly renters in an online form that will be reviewed by Airbnb's customer-support team, Tanabe said. The team will take "appropriate action," he added, but didn't say what that might include.
Tanabe was speaking at a public forum to discuss issues with Airbnb, which has exploded in popularity in Japan recently, making it the company's fastest-growing market.
Not enchanted
But just as in other cities, local residents aren't as enchanted with Airbnb as its renters and landlords are. Besides noisy parties, neighbors complain that the presence of so many one- and two-night renters is changing the nature of their buildings.
Running into strangers with suitcases in the hallway is not the same as greeting your neighbors, they say. 
Critics note that many of the rentals occur in buildings that prohibit short-term stays. A ConsumerAffairs reporter recently spent a few days in a Southwestern city in a loft apartment rented through Airbnb and was cautioned by his host that her neighbors didn't know that she was renting to strangers.
"If you run into anyone on the stairway, maybe you can say you're my uncle?" she asked. The reporter didn't run into any neighbors but he did encounter a large and rather territorial cat that his host had left behind in the apartment. (She had also forgotten to leave any unoccupied hangers, but that's another story).
In Palm Springs, Calif., home to many music and art festivals, renters of one Mid-Century Modern home are warned that if they emit even a peep that is audible to neighbors after the sun sinks behind the mountains, they can expect a "very unpleasant" visit from the Palm Springs Police Department.   
But these ad hoc measures haven't stilled complaints, leading Airbnb to adopt a more formalized method of dealing with noisy renters.
Not just noise
It's not just noise that upsets the neighbors, of course. Many Airbnb critics say that renting apartments and homes on a short-term basis is driving up rental prices and forcing out lower-income tenants. 
Many cities, including New York, have tried to crack down on unauthorized rentals but have found it difficult to weed out who's staying where. It's similar to trying to single out Uber and Lyft drivers, they say. 
"We are proud to have built a respectful and compassionate community," an Airbnb spokesperson said after Tanabe's remarks were made public. "Most Airbnb hosts are sharing the home they live in and we give them tools they need to only welcome respectful travelers."
Thanks
Keep an eye on your inbox, the lastest consumer news is on it's way!
Unsubscribe easily whenever you want
---