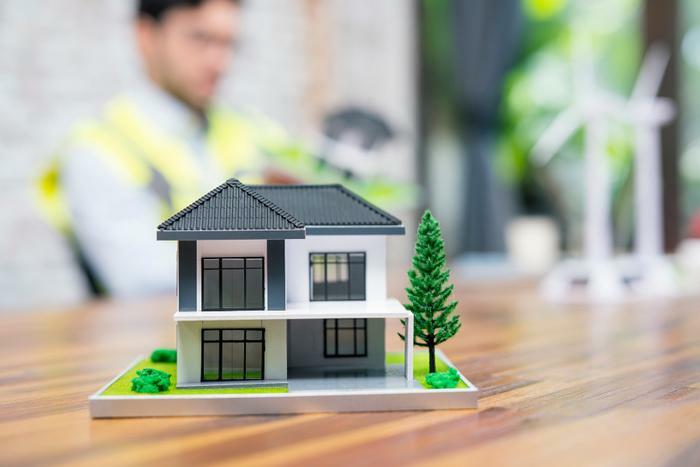 The cost of housing continues to rise at double-digit rates. In its latest report, the S&P CoreLogic Case-Shiller Indices showed that U.S. home prices rose 19.1% year-over-year in October, pricing many people out of the housing market.
The problem is the lack of lower-priced, entry-level housing. Traditional builders are producing less of it because construction costs have skyrocketed over the last decade.
But a home completed in Williamsburg, Virginia last week could represent a game-changer for affordable housing. Alquist, a 3D printing company in Richmond, partnered with Habitat for Humanity to use its technology to construct a 1,200 square foot, three-bedroom, two-bath home from concrete.  
Andrew McCoy, director of the Virginia Center for Housing Research at Virginia Tech, who participated in the project, estimates that the 3D printing technology reduced construction costs by at least 8% and perhaps as much as 15%.
"You're cutting the production cycle in half, cutting the cost of the concrete, but we're still trying to figure out the final numbers for the project," McCoy told ConsumerAffairs.
Decline in affordable housing
Builders in recent years have balked at producing "affordable housing," pointing to the rising cost of land, materials, and labor. While the cost of land may not be going down, McCoy said a 3D printed homemade from concrete saves on both materials and labor.
"With the cost of materials, more recently, we asked 'are there ways that technology can transform the production?'" he said.
A 3D printed home also saves time. McCoy says the exterior goes up in about 12 hours and that the whole process reduces construction time by about four weeks. The Williamsburg home used many conventional building techniques to finish out the interior, but McCoy said it isn't necessary to do that in every case.
"There are so many options, that's what's great about 3D printing, it's very customizable," he said. "You could do the entire house with 3D printing, the roof and everything."
Wave of the future?
McCoy expects that Alquist will push the envelope as it develops the construction technology and that architects will embrace it because of what they can do with it. But to make a difference in the housing market, developers will need to adopt it on a wide scale.
"Multifamily units will be where you will see a lot of potential because it's structural, it's soundproof, all the things you need in a building when people are in dense settings," McCoy said.
The Williamsburg house was the first to be "printed" in the U.S., but McCoy says it won't be the last. And as the technology continues to develop, he predicts construction costs will continue to fall.