Best short-distance moving companies
Find a trusty carrier for your local move



Written by

Edited by
North American Van Lines, Allied Van Lines, International Van Lines and Bellhop

The average American moves 11 times in their lifetime, according to the U.S. Census Bureau. Whether you're relocating for a job or to be closer to family, you may consider hiring movers to make the task just a little easier.
Moving companies can provide services for short-distance (within 50 miles), long-distance or international moves. If your next move is a short one, we've got you covered with this guide.
Our top 3 picks for short-distance movers
Our top picks for short-distance movers
To make our choices for the best short-distance movers, we collected 17 data points each for 70 companies before limiting our list to only those that offer short-distance moves. We used this data to evaluate factors that have the most impact on consumers, including nationwide availability and add-on services, to make our final selections.
Our picks may be Authorized Partners who compensate us — this does not affect our recommendations or evaluations but may impact the order in which companies appear.
Allied Van Lines
CA user rating:

3.9

Availability: All 50 states and Washington, D.C.
USDOT number: 76235

Get a Quote
Allied Van Lines has completed more than 750,000 moves in the U.S. in the last 15 years, the company says. It's a full-service mover that offers fragile packing, furniture disassembly and reassembly, short-term storage and long-term storage.
With Allied, you can use an app to survey your home to get an accurate estimate based on your belongings. The company also offers auto transport and has a large network of moving trucks and international carriers.
What we like

You can easily track your moving shipment on the Allied website — all you need is the registration number for your move and your name. This way, you can have a sense of where the moving truck is along the route, 24/7
What to consider

While Allied offers an online form to file a claim for missing items, it doesn't have a 24/7 claims hotline — you'll have to call during regular business hours if you want to speak with a representative.
What reviewers say

Past customers of Allied on our site praise the company's communication and knowledge of the industry. "They called before they came and gave me a 15-minute heads-up. They were on time, friendly, knowledgeable and fast! Couldn't have asked for a better experience! They even double-checked the previous work done by someone else just to make sure it was done right. Highly recommend for anyone searching for professional service," wrote one

reviewer from Frisco, Texas

.
North American Van Lines
CA user rating:

3.4

Availability: All 50 states and Washington, D.C.
USDOT number: 70851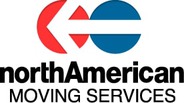 Get a Quote
North American Van Lines offers local, long-distance, interstate and international moves. It's a full-service mover with options for fragile packing, furniture disassembly and reassembly, and short-term and long-term storage. It also provides auto transport services, corporate moves and military relocations, and it assigns a personal moving agent to each move.
What we like

You can track your truck shipment (whether it's local, interstate or international) online with North American Van Lines — all you need is your moving registration number and your last name. The company also offers discounts to military service members and senior citizens.
What to consider

North American Van Lines can give you a free ballpark estimate for a move online, but if you want a quote, you have to agree to receive marketing calls or messages from the company.
What reviewers say

People who've rated North American Van Lines highly on our site mention the company's courteous service staff, with many reviewers mentioning associates by name.

One reviewer from Georgia wrote: "When I spoke with Mike, he listened to my concerns, asked questions, listed options and we devised a plan. He was patient, knowledgeable and considerate. Both he and Brenda, who coordinated the move, called and kept me informed regarding every aspect of the move."

They continued, "They were able to answer my questions and address my concerns, which made me confident I had chosen the right company. They are extremely personable and caring about the work they do."
International Van Lines
CA user rating:

4.0

Availability: The continental U.S.
USDOT number: 2293832

Learn More
International Van Lines has sample rates on its site that use several moving scenarios as examples. The company operates internationally and is a reputable company for both local and long-distance moves.
As of publishing, for a local move requiring three movers, you can anticipate an hourly rate of $150, according to IVL's website. If you opt for full packing services as well, the estimated hourly rate is $180, though it's best to contact a company representative for the most accurate rate. The company also has storage options.
What we like

IVL's wide range of services includes short- and long-term storage solutions, with climate-controlled units for all long-term storage. Its storage units are private — which means you do have to give the company advance notice of your arrival — with security cameras to keep your things safe. IVL runs occasional specials on free storage.
What to consider

Once you've received a quote, IVL requires a 25% deposit to secure your booking.
What reviewers say

Happy IVL customers on our site mention fast, efficient and effective service. One

reviewer from Fort Worth, Texas

, wrote: "Excellent interaction with International Van Lines today. They were suggested to me by a family member, and I would heartily concur. Our reservation was simple, and they were able to accommodate us right away. They were courteous, competent and quick. I observed them wrapping each item and handling doors and corners. They also wrapped up a little early, which was a welcome surprise."
Short-distance move vs. long-distance move
A long-distance move is generally any relocation of 400 miles or more, while short-distance moves are typically moves of less than 50 miles. Short-distance moves can also be referred to as "local moves."
You may hear "interstate move" used interchangeably with "long-distance move," but there is a distinction. An interstate move is any move — including those under 50 miles — that crosses state lines, no matter how many miles are traveled. All legit interstate moving companies are regulated by the Federal Motor Carrier Safety Administration (FMCSA).
How much do short-distance movers cost?
Moving companies typically charge by the hour for each mover needed for a local move. These rates tend to range from $80 to $100 an hour for a team of two movers. In this case, a move that takes about five hours to complete would cost between $400 and $500.
Some key factors that affect costs:
Size of home and the number of movers: Moving companies verify how many bedrooms you currently have to assess how many movers you'll need. Many moving companies add one more mover to the number of bedrooms you have. If you have a three-bedroom home, for instance, you may need a team of four movers, which could cost you between $160 and $200 an hour.
Location: Moving companies may charge carry fees, depending on the location of your new place. You could be charged a long carry fee if the movers have to park the truck far from the home and carry things a long distance — for example, if the street in front of your apartment doesn't have a loading zone and the movers have to park down the road. Also, some companies charge a stair carry fee if the movers must climb a flight of stairs.
Number of specialty items: You'll likely pay an extra fee to move heavy and bulky items like pianos, armoires, hot tubs and grandfather clocks. (For reference, the average cost to move a piano locally is between $200 and $550). Also, if you have delicate items to move, like antiques or artwork, you could be hit with an additional fee to transport those items.
» MORE: Cost to move a piano
You'll want to keep all these factors in mind as you prepare for your move. This could be an ideal time to donate or sell items you plan to get rid of anyway. Cutting down on the amount of stuff you move will not only save you money in moving costs — it also saves you time packing and unpacking.
» DO IT RIGHT: Garage sale tips
How to choose a short-distance mover
Before you start researching moving companies, come up with a budget for the move and establish a limit for what you can spend. You'll also want to assess your situation and decide which services you want to pay the moving company for (like packing and unpacking). These services can be tempting, but they might not all fit in your budget. If you work long hours and have the money to pay someone else to pack your stuff for you, though, it might be worth it.
Also, keep in mind that moving may cost more than you planned. It's a good idea to set aside an extra sum of money for unexpected expenses. Nick Valentino, vice president of market operations for Bellhop, a moving company, said about moving costs: "Some movers charge for situations that slow them down. High floors, not having elevators, and the inability to park close to the dwelling unit or in a designated area may take on extra fees."
He added: "The hourly rate of the movers is also important to know. Some places will prorate you if you go under or over the discussed hours for the move, while others will not. Be aware of the potential costs before you enter into an agreement."
Once you've established a budget, you can start looking for moving companies that specialize in local or short-distance moves. Start by asking close friends or family for recommendations — and be sure to find out if they encountered any issues during the move, like damage to furniture.
A company's USDOT number shows it's properly licensed and insured for interstate moves. You can also use this number to check the company's safety and complaint history.
You can also search the web for local moving companies. Make sure to read customer reviews for each and pay close attention to negative feedback. If you notice any alarming patterns, you might want to think twice about hiring that company.
Compile a list of at least three different moving companies to research further. You can look up a company's U.S. Department of Transportation number to see many complaints or violations the company has on its record. USDOT numbers also show that the company is properly licensed and insured, which is a critical factor in choosing a moving company.
Once you have a short list of moving companies to contact, request quotes online or call the companies directly. Ask if there is an in-house walk-through before you receive a quote; this ensures the most accurate estimate. Be sure to ask about additional fees for any specialty items you have.
Ultimately, you'll want to choose the moving company that offers the best value to you. Keep in mind that companies that appear to be the cheapest sometimes charge extra fees, leading to higher costs in the long run. Select a company that's licensed and insured with mostly positive customer reviews (and that fits your budget).
Short-distance moving tips
Whether you're moving down the street or to a neighboring state, the key to a seamless move is planning ahead. Fortunately, a short-distance move may allow for more flexibility than a cross-country move. For instance, depending on how you plan to move (DIY or hiring movers), you may be able to make multiple trips to your new home on moving day.
» MORE: Moving checklist
Here are a few tips to consider for your next move:
Declutter your home and get rid of items you no longer use or need. Fewer belongings mean less stuff to pack up (and fewer boxes and packing supplies to purchase). A lighter load could also help lower your moving costs.
If you're packing up boxes yourself, make a plan for which days you'll pack certain rooms. Give yourself a buffer of a few days before the move-out date to have all your packing completed. Remember that packing up the kitchen tends to take the most time, so you may want to allot at least eight hours for this task.
Ask for help. Don't be shy about asking friends or family to help you load boxes or watch your kids while you pack. Moving is stressful enough; let your loved ones help ease some of that burden.
If you have access to your new place ahead of the scheduled move-in day, it may be worth moving some boxes in ahead of time. Taking a load or two early will get boxes out of your way in your current place and help you focus on making progress with the rest of your stuff. It may also be helpful to scope out your new home ahead of moving day so you know where to direct movers to place the furniture.
FAQ
What's the cheapest way to move a short distance?

One way to move a short distance on a budget is to do the heavy lifting and hauling yourself. You could borrow a small truck if you don't already own one and ask friends or family to help you move. However, keep in mind that a smaller truck may mean you'll have to make multiple trips to your new place. If you decide to fork over the money to rent a moving truck, you may be able to fit it all in one load.
Is moving insurance necessary for a short-distance move?

For a short-distance move, the basic coverage provided as part of your moving services may be all you need. If you have several high-value items, though, you may want to consider purchasing a plan with more coverage, like full-value protection.
How far in advance should you schedule short-distance movers?

You'll want to book movers at least one month before your scheduled move-out date. Scheduling as soon as you know your moving date is typically best. There are busier times of the year, like spring and summer, when moving companies may be booked up far in advance. If you need to schedule a move with less than a month's notice, you'll want to call each company directly to check for availability.
Do national moving companies perform local moves?

Some national moving companies perform local moves, but not all of them. You may want to gather quotes from national and local moving companies before deciding to go with a specific mover.
Bottom line
With so many scams in the moving industry, you want to be sure to hire a company that's reputable and trustworthy. You can ask for references, read customer reviews online and search the company's USDOT number for complaints.
It may be worth it to hire professional movers for your short-distance move if the cost fits within your budget. Professionals can help relieve some of the stress of moving and make the process run smoother and faster.
---
Article sources

ConsumerAffairs writers primarily rely on government data, industry experts and original research from other reputable publications to inform their work. Specific sources for this article include:

U.S. Census Bureau, " Calculating Migration Expectancy Using ACS Data ." Accessed Dec. 15, 2022.
North Carolina Department of Justice, " Moving ." Accessed Dec. 15, 2022.
Did you find this article helpful?
|
You're signed up
We'll start sending you the news you need delivered straight to you. We value your privacy. Unsubscribe easily.