Written by

Edited by
Our promise. We provide a buying advantage with verified reviews and unbiased editorial research.
About LifeStation
LifeStation has more than 40 years of experience in the medical alert industry. The company provides medical alert technology to help seniors live safely and independently. Its systems include 24/7 U.S.-based monitoring through LifeStation's TMA Five Diamond-certified and FM-approved response center.
Pros & Cons
Pros
Optional fall detection
No long-term contract required
GPS capabilities
30-day money-back guarantee
Cons
Some bulky devices
Some upfront charges
Few accessory options
Bottom Line
LifeStation offers in-home and mobile medical alert systems. The smartwatch is a little heavy and requires upfront fees to get started. The company's mobile devices are lighter in weight and come with more optional upgrades.
Featured Reviews
Verified
Williamston, SC
… It's great because it's a GPS thing. No matter what, LifeStation can find me, and that's what I need. I've never had to push it, but everything seems to be fine. When I put it o...
Read full review
Verified
West Hartford, CT
… The only problem I had with LifeStation was when I went to the beach a couple weeks ago and I tried the GPS. I was surprised because they gave me my location as here at home but...
Read full review
LifeStation medical alert systems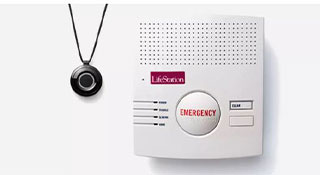 LifeStation
LifeStation Sidekick Home
$32.95 to $46.95 per month as of publishing date
The pendant is waterproof and weighs less than a half-ounce. It works up to 600 feet away from the base unit. The battery will typically last up to four years.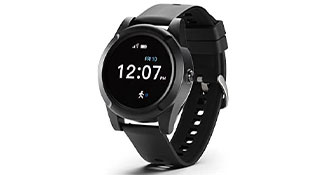 LifeStation
LifeStation Sidekick Smart
$44.95 per month as of publishing date
The water-resistant watch has a built-in pedometer, weather forecaster, heart rate monitor and enhanced location services. Must be charged daily.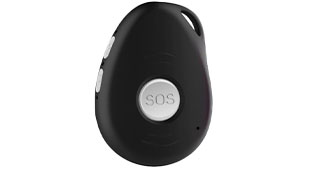 LifeStation
LifeStation Sidekick Mobile
$37.95 to $51.95 per month as of publishing date
The waterproof device is about the size of a credit card and weighs 1.4 ounces. It comes with GPS capabilities and optional fall detection. The battery lasts up to 5 days on a full charge.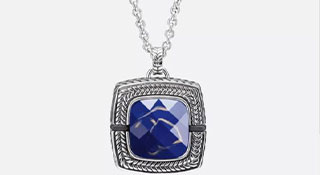 LifeStation
LifeStation Luxury Stylish Medical Alert System
Starting at $43.95 per month as of publishing date
The fully mobile alert button comes on a stylish pendant with a 30-inch brass chain. It weighs 2.1 ounces, has a range of 200 feet and includes GPS.
LifeStation medical alert devices
All LifeStation equipment is UL-listed. The company tests devices before shipping them to customers, and faulty equipment will be replaced at no charge.
Two-way communication console: The emergency console plugs into an outlet in your home. When you push the help button, the device contacts LifeStation's Care Center and activates two-way voice communication. The base unit has a 32-hour battery backup that keeps it working during power outages.
Medical alert button: The help button is a small, waterproof device. It can be worn on a pendant around your neck or on a bracelet around your wrist. Pressing the button sends a signal to your in-home emergency console and contacts the care center.
Lockbox: If you cannot answer the door for medical responders and caregivers, they can get in with the code in the lockbox outside your door.
LifeStation pricing
Monthly costs vary depending on the features you choose for your medical alert system. Choosing fall detection or the protection plan increases your monthly costs.
| | Sidekick Home | Sidekick Mobile | Sidekick Smart |
| --- | --- | --- | --- |
| Starting cost | $34.95 per month | $39.95 per month | $46.95 per month |
| Plus protection plan | $39.95 per month | $44.95 per month | Included |
| Plus fall detection | $46.95 per month | $51.95 per month | |
| Upfront activation fee | $0 | $99.95 | $99.95 |
| Shipping | $12.50 | $12.50 | $12.50 |
Optional LifeStation features
Monthly costs are higher if you opt for extra help buttons ($3.95 each) and other features.
Fall detection: With fall detection, your device automatically contacts LifeStation's monitoring center if it detects a fall. The feature is not guaranteed to detect 100% of falls, which is standard for medical alert equipment. As of publishing, LifeStation is one of our top picks for medical alerts with fall detection.
Lockbox: For an extra $2.95 per month, first responders can access your home during emergencies.
Protection plan: With the protection plan, LifeStation will replace your device if it stops working due to hardware issues or technical problems. Pricing varies by system.
Additional monitoring: Once you have a plan, you can add an extra monitored help button for $3.99 per month.
| | LifeStation | Lifeline | ADT Medical Alert | Medical Guardian | Life Alert Emergency Response |
| --- | --- | --- | --- | --- | --- |
| Monitoring fees | $32.95-$51.95 | $29.95 to $58.95 per month | $29.99 to $39.99 per month | $29.95 to $44.95 per month | $49.95 to $69 per month |
| Equipment cost | $0 | $0 | $0 | $0 to $199.95 | $0 |
| Activation fee | $0-$99.95 | $79 to $99 | $0 | $0 | $198 |
| Fall detection | Optional add-on | Yes | Yes | Yes | No |
| | Read Reviews | Read Reviews | Read Reviews | Read Reviews | Read Reviews |
LifeStation FAQ
Where are LifeStation's monitoring centers?

LifeStation has TMA award-winning, UL-listed, CSAA Five Diamond senior alert monitoring centers in New Jersey and Texas.
What is LifeStation's average response time?

Reaching dispatchers takes about 20 seconds after the medical alert has been triggered.
Do you need to have the internet for LifeStation medical alerts?

No, LifeStation cellular systems operate off AT&T towers.
Does LifeStation offer installation services?

No, systems are designed to simply plug into an outlet. The LifeStation customer service department is available to talk you through the setup.
Is LifeStation a good medical alert company?
Overall, LifeStation receives positive feedback for its features and reliable service, with a few complaints related to aesthetics and comfort.
Reviewers express satisfaction with LifeStation devices, especially GPS features. Positive reviews also mention that the operators are prompt and courteous. However, some customers say the devices are oversized and heavy.
LifeStation has several notable features we appreciate. Its monitoring center holds TMA Five Diamond and FM Approval certifications, and customers get a 30-day money-back guarantee.
A link has directed you to this review. Its location on this page may change next time you visit.
How do I know I can trust these reviews about LifeStation?
4,348,017 reviews on ConsumerAffairs are verified.
We require contact information to ensure our reviewers are real.
We use intelligent software that helps us maintain the integrity of reviews.
Our moderators read all reviews to verify quality and helpfulness.
Page 1 Reviews 0 - 5
Reviewed Aug. 24, 2023
The lanyard is the most ridiculous piece of equipment, I have ever seen to wear with a medical item. The whole thing hung down to my belly button, which created a clothing problem. Cloth with a twisted piece of metal to hold the control and a useless connection on the side, which does nothing. I went and bought my own lanyard!
Thanks for subscribing.
You have successfully subscribed to our newsletter! Enjoy reading our tips and recommendations.
Reviewed Feb. 8, 2023
I've enjoyed Lifestation. I like it good. But I have some trouble with it. It went out, and I had to call and get another device to go around my neck. But that didn't last very long. It took me about a week to get that new thing ordered and get it here. Other than that, I haven't had any trouble that I know of.
Customer Service
Installation & Setup
Punctuality & Speed
Reviewed Feb. 8, 2023
I have the medical necklace and the experience has been wonderful. I had an accidental activation on my button, and they were very prompt and courteous. There was no delay in the response on attempting to get me help. So if I needed help and was unresponsive, there would be some immediate help coming right directly to me. Lifestation has been the best. It gave me freedom because at first I was scared to leave my apartment. I literally was scared to get out of bed because when I would stand to get up, I would get a little woozy. But Lifestation gave me the freedom that at least I could get off the house and I could do things. I knew that if something did happen, all I had to do was push a button and I could get help.
Reviewed Jan. 25, 2023
I keep my device right next to me, even when I get in the shower. I hang it on the shower door. It's great because it's a GPS thing. No matter what, LifeStation can find me, and that's what I need. I've never had to push it, but everything seems to be fine. When I put it on the charger, it takes less than an hour to charge up. Everything's good with it, and I've already recommended it to several people.
Customer Service
Monitoring
Punctuality & Speed
Reviewed Dec. 2, 2022
They are very good. The device was around my neck and I must have hit it, and then they came here. It was very good.
Reviewed June 23, 2023
I have used LifeStation for over 20 years and have loved the Velcro Wrist Band device to push if medical alert was necessary. However, LifeStation raised they prices and replaced the Velcro Wrist Band with a rubber one that have very tiny holes in it that you must try to connect with a very tiny post. It is very hard to do and comes apart all the time...meaning that the Wrist Band coming off often and sometimes hard to find. When I called to REQUEST the old Velcro Wrist Band....the very rude LifeStation Rep told me that they did not have any and just to get use to the new version period..!!
Customer Service
Billing
Delivery & Shipping
Reviewed Jan. 31, 2023
Updated on 02/19/2023: This is the final update to my previous review. After over a month I received a call from Joe telling me they were very sorry for all the delays and stress this had caused us. Joe assured me that the unit would ship the next Monday and he would send me a tracking #, this was Feb 10th. On Monday the 13th I received the tracking number from Joe in an Email. I checked the tracking on the 14th and it showed it had not shipped. Unfortunately on the night of the 14th our Aunt had a fall during the night and with no way to alert anyone she was not found till the next day and passed away in hospital the following day. If she had received medical help earlier the outcome may have been better. Four days later I received a call from Joe expressing condolences and assuring me that the unit had now arrived at our aunt's apartment. There was also another random charge of $99.95 to her credit card.
Updated on 02/10/2023: I had placed the order on the 12th of Jan and have the confirmation email from them with the order number. I have called almost every week as our 92-year-old aunt has fallen a number of times since and really needs this device. Today I called again 29 days after placing the order. Last week they apologized for the delay and had elevated the issue to a supervisor who was expediting the order and said we would have it in 2-3 days. It's been another 8 days and still no device. Today they said they would need to redo the whole order including taking more money off the credit card and once again said they would expedite the shipping. This is starting to look like a scam than a real business.
Original Review: We were recommended by a social worker to buy one of the Lifestation monitors for our 92 year old Aunt who is living alone and had recently fallen at home. I ordered it online on the 12th of Jan. 2023. Credit card was billed on the 13th of Jan for $62.35 and I assumed it had shipped. A week later I called to see if I could get a tracking number and told it had not shipped. I asked that it be shipped right away and to call me back with a tracking #. No one called back. I called again on the 26th and given the same story, still not shipped.
Today (Jan 31) I see another charge of $62.35 and we still don't have the station. I just got off the phone with Lifestation again and they say we should have it in 5-7 business days which leads me to think it still has not shipped. I asked about the double billing and can they reverse the charges on the second billing since we still did not have the unit. I was told I would have to email in the receipt once I received the station. I don't know if this is the way this business is normally run but it's unacceptable when elderly lives are at stake. If/when we eventually receive the station I hope it works better than the Customer service works.
Reviewed Nov. 17, 2022
It's like a backup emergency situation device for my mom to feel comfortable. So far, so good.
Reviewed Nov. 16, 2022
The device is annoying because the one I was given had a rubber band like a watch. I wash my hands a lot and the rubber band wristband and dampness did not mix well at all. It irritated my skin. Also, the wristband was awkward as it wasn't a regular buckle. It was one that you slid in almost backward, and then had to push down to get it to pop into a little spike thing. It was awkward to put on and take off.
I tried to pin the device to my shirt, but being the full watch size, it was too big for something like that. I tried putting it around my neck on a ribbon and it kept catching on everything. I was uncomfortable no matter what. But the equipment itself didn't have the problem, the person wearing it had the problem.
Reviewed Nov. 11, 2022
I don't like the device with LifeStation. It doesn't work and it's not feasible for elderly people. My mother has tried both of the devices that they sent and they don't fit her comfortably. They're oversized. Old people are frail as well as their skin and yet they send these ginormous watches that look like it's for Shaq or a necklace that weighs a ton. I told LifeStation I was going to send it back and cancel the subscription.
LifeStation Company Information
Company Name:

LifeStation

Year Founded:

1976

Address:

2 Stahuber Avenue

City:

Union

State/Province:

NJ

Postal Code:

07083

Country:

United States

Website:

www.lifestation.com