Consumer Complaints and Reviews

I have had Hughes for almost a month. I have placed numerous calls to customer services to fix the issue... They have transferred my calls, lost or got disconnected... countless times. When I do get connected it is always to a foreign country with little understanding / comprehension of English. When asked to transfer to a supervisor the customer service reps refuse to do so. When asked to speak to someone who comprehends English they reiterate or repeat what I have just said and the circle of zero communication continues. My case was then forwarded to engineering and the issues continue after they have "fixed" it. I have no clue how to resolve this issue with Hughes.

I'm was not they would install a satellite alongside my DirecTV and was the same size. After installing all the new equipment the serviceman told I had new Phone Number and to call a number and they will reboot the equipment to get my phone number back from Spectrum, and that I was never disconnected until Hughes removed my modem and installed their modem and a small box for the phone and changed my alert phone to my bedroom from the Kitchen. I was on the phone for 3 hrs being directed by some from India and had to register first online and then was told that they could not change my number back because equipment was broken. Then I AT&T who recommended them and put in touch with some from Hughes and they told they will connect me to my old phone which they did not. They put me on with a supervisor, and I told them to remove the equipment and large Satellite from roof and remove the equipment they installed.
The Supervisor had me on the phone 1 hr and the told me to pay $100., which I refused since I got this under false pretenses needing a landline not another Satellite. They said they send someone on Sunday to remove the Satellite and they will send UPS Boxes to mail the equipment. I told them I will call my credit card. Not pay charges from HughesNet.com.

This company has a sales team that sells fake verbal contracts and crappy products/services. The "High speed" internet service signed up for is extremely SLOW, consistently stops working and Does not work with any Wi-Fi routers. Do not fall for "Unlimited internet". It does not exist. Company unwilling to own up to their unreliable service and products. Called in over 18 complaints within 6 months of being a new customer. Ended up cancelling on a contract "that was never signed", paid the prepayment penalty and in addition had to climb up on my roof to uninstall the equipment and ship back. RIDICULOUS COMPANY!!! Don't agree to anything over the phone and do not give them your bank information!! They have hidden fees and don't stand up to the services that are offered "presented to you" by the sales team. Worse internet company out there!! This company does not deserve any stars.

I can't understand why it's so hard to transfer my service. I having been calling for months get the same script over and over!!! What is the problem I'm glad my contract is about over. I have paid faithfully for almost two years and haven't been able to use it. I finally get around to calling and I can't get an answer why they can't transfer.

I bought a home and Hughes Network was the only internet provider available. I'm prior military and have moved around a lot. There was a $99 installation fee for Hughes, that they advertise as free. The monthly service was twice what I've ever paid from Florida to Oregon. It's limited and I've always had unlimited. It's the slowest I've ever experienced. This month, I had a family issue, that caused me to sell my house quickly and return to Florida. I was looking forward to cancelling the worst internet I've ever had. However, Hughes tells me that I will be charged $400 next month for cancelling early. I've canceled early before but was never charged such a fee. Let this be a warning to all potential customers. Find anything else for Internet use, anything! This internet is NOT worth it! Absolutely, without a doubt, not worth a penny! Save yourself.
How do I know I can trust these reviews about Hughes Network Systems?
633,951 reviews on ConsumerAffairs are verified.
We require contact information to ensure our reviewers are real.
We use intelligent software that helps us maintain the integrity of reviews.
Our moderators read all reviews to verify quality and helpfulness.
For more information about reviews on ConsumerAffairs.com please visit our FAQ.

My husband and I moved to North Carolina a few months ago and there is no high-speed internet available for our area, so we thought that Hughes Net would meet our needs based on very little information. We had the dish installed on our roof 2 days after arrival. From the day we had our internet installed, we had difficulty with getting wi-fi, and after 40 days of horrid service, we called the customer service. They checked the dish and said it was not properly installed. They profusely apologized and immediately 'reset' our gigabytes. Keep in mind that the tech man was not due to arrive for 5 more days. The technician arrived with his son on a Sunday and gave us more information about our service than the sales representative had ever done.
Within a week, we were again having trouble with getting downloads and updates, and we again called customer service. Keep in mind that all customer service representatives have a 'script' they have to use when talking to customers, and they all have to 'recommend' ways to improve the service for their customers. When asked about using services such as Netflix, I was told that we needed to use standard definition rather than high definition, and after at least 3 lengthy conversations with 'customer service reps' (all of whom are from other countries, and some who do not speak understandable English), we concluded that we could no longer use Netflix under our current contract (which costs $87.00 a month). If we wanted more internet, we could pay up to $130.00 monthly for 20 gigabytes, but that any movie we watched even under standard definition uses .7 gigabytes an hour.
After approximately 8 hours on the phone with customer service, we drafted a letter to Hughes Net to cancel our service, but there is nowhere online that had an address to send the letter. My husband then called customer service and got a hold of a representative who continued to 'encourage' us to address our problems through them, although my husband was clear that he wanted out of his contract and only wanted an address to send a letter. At one point during this conversation, it appeared that the customer service representative had put us on speaker phone, and there was laughter in the background of the conversation. We were told there would be an early termination fee, and that we agreed to have this money taken out of our account without our permission!!
We called our Credit Union and immediately canceled our card so that could not happen. We were fully prepared to have our Credit Union dispute the early termination fee, based on our experiences with this company. We finally got an address and sent the letter certified to assure it was received. (We were also told we had to remove the radio transmitter from the roof ourselves... Our roof is extremely steep and we are in our late 60's.) Two weeks after our letter was mailed, Hughes Net sent us an email, and DID NOT charge us the early termination fee. Further, they offered to have a service technician come to remove the radio transmitter, FREE OF CHARGE.
The email was the first indicator that this company has any redeeming qualities. We are now with AT&T broadband (uverse is not available in our area). We pay $59.00 a month for unlimited internet, and we watched our first Netflix movie in the last four months last night. There were virtually NO issues with streaming either!! If you are consider using Hughes Net, I would recommend that you look for alternative services that are more reliable,less expensive and do not limit service as Hughes Net does.

HughesNet. What is it? A satellite internet access provider, which is usually a person's ONLY choice for having internet aside from the dreaded "dial-up". Of course, I person "unknowing" will choose ANY CHOICE over freaking dial-up. Jeez. But now, I wish I had chosen dial-up over HughesNet. This year, my wife and I moved to a new location, leaving a 3 bedroom apartment where we had a cable internet service called WOW. We regularly had 5-7MB ACTUAL download speed. I remember I once called and complained about our wifi not working with my Macbook Pro. We also got charged once for something we didn't order on our service. After having HughesNet for going on 4 months now, I feel very bad I EVER complained about anything WOW did.
HughesNet is, without a doubt, the WORST internet provider out there. Although I have not used other sat internet services, I still know my belief is true. No one could be worse than these people. Let me make clear to start they have NOT charged us that infamous $400 termination fee. Anyone who begins REALLY looking at HughesNet discovers they do to unhappy customers. So you can believe I do not have as deep a disgruntle feeling as others you will read about here. My reason for writing this review is to provide evidence to a future judge or arbitrator, when AT&T finally finishes installing GigaPower in our neighborhood and we can call these HughesNet ratbags & say we are canceling our service and switching to AT&T come Hell or high water.
We had Netflix, Amazon Prime, Hulu, and HBONow for 3 years! I could control what I watched on TV. No commercials (well save for the one I have to watch every 10 minutes of view time on Hulu!!), and no local news interruptions. We started watching streamers like Netflix because we were tired of watching the crap you find on regular tv. In 4 months, I haven't turned on our television at all. Not once. Without channels, and having HughesNet as our only means of internet, there is no reason to. But this is not the biggest reason why HughesNet is not worth the 130+ dollars they charge us each month. The real reason is on that SINGLE day of the month when you have a hefty 10GB of bandwidth to ENJOY. Boy, we enjoy it alright. All 2 hours of time it takes to run it completely out. But what is the worst is the fact we have the SAME capricious download stream we have the other 29 days we run their service!!!
When our court date comes to fight to NOT pay their $400 cancellation fee, we are taking a copy of this letter, along with multiple instances of screenshots, video, and even a few snapshot of my computer sitting on the table to show the weather outside. We will show on our customer panel there was time left on our 10GB of bandwidth. We will show how trying to download how the downloads fail & must be restarted multiple times, due to fluctuating speed from 1-5mbs back down to 1.1kbs!!! That of course is when the download fails. Our credit is above 700 right now. We pay our bills on time. We are planning on applying for a mortgage to buy a house at some point next year. And so help me, I don't care if our credit goes into the toilet because of it; we will be moving to AT&T Gigapower when the workers have finished installing it.
I wonder if HughesNet will read this, terminate our service, and charge the credit card they have on file the $400 cancellation fee right now? Without my acknowledging it is okay to charge my card?? Oh I'll bet because I said the word "yes" on the telephone that first time I called them, that means I have signed away my soul and these ratbags can do with my debit card whatever they choose to. Yeah, I forgot our world is like this. HughesNet should not be able to run their business like they do. They HAVE to know their service is as bad as this. But they obviously don't care. There are only about 2000 bad reviews here at this website. But I'm certain there would be more if people could go online using their HughesNet service and create them. If I owned this company, I would be ashamed of it.

We signed up with H.N., had everything hooked up, and things went smoothly until our next billing cycle came. Then the connection slowed down to .11 Mbps at times. We called the company and found out we were not told about the data cap from either the fellow on the phone, or the installer. They gave us great performance for the first month. Then, AFTER WE CANNOT CANCEL OUR SERVICE WITHOUT A $400 FEE, they slow down our service and THEN inform us of the data cap.
I urge anyone thinking about using this company, you are in for an unpleasant surprise! If you do use this service, make sure if you are going to cancel, do it within the first 30 day period of your contract. Your service will probably be great for the first 30 days, then it will go directly to horrific, and if you don't cancel before the first billing cycle (30 days) you won't be able to get out of the contract without paying exorbitant fees! I should have read these other reviews here on ConsumerAffairs first!

We were supposed to return the equipment. I am disabled and unable to get on the roof. I had to wait for a friend to come get the piece down. Meanwhile UPS driver comes to pick up. He tells me he can come here 3 times. I said "I promise by Monday it will be on the front doorstep." Sunday morning HughesNet took $320.25 from my account for said equipment. We call customer service. Get a lady that can barely speak English with a rude attitude. I asked to speak to her boss and I got someone that spoke even less English with even more of an attitude! Have spent hours on the phone talking to these people. You tell me I have no recourse but to wait 10 days after they receive their equipment.
It all boils down to robbery. They lied to us about the service they could provide and when we called them out on it it almost took an act of Congress to get them to disconnect us. Then they said they wanted to leave the equipment in case we changed our mind. They would send us a box later on to return the equipment. Well like I said UPS driver spoke with me personally and said he will be here tomorrow on the 7th of November. Yeah they took the money out of our account on the 6th of November for not returning the equipment which I think is total BS. Please do not use this company.

We live where there is no cell phone service and have yet to find an Internet provider besides these scam artist. I have literally called almost once a month for the last year and a half because my bill was wasn't what I signed up for or our Internet just wouldn't work. I also got a couple charges for "interest tokens" when I know for a fact I wouldn't pay 8 for 1gb of internet. MORE than half the staff you talk to doesn't speak English and they never follow through with the "we'll upgrade your plan for free because of the horrible experience you have been having". This internet is a scam. I wouldn't recommend it to anyone. You're almost better off not even using internet. Cannot wait till my 2 years of garbage is up so I can get rid of this crap scam.

How can I say Bad, Bad, BAD experience!!! Run away!! Don't get hooked by their sales pitches and offers. This was a very costly lapse in judgement for my family. We needed a land line, so we chose to go with HughesNet internet and voice. We had to pay them both coming and going. While I was told many things were going to be free, in reality, they were not. I was given much misinformation. Also, don't be fooled by their "lightning fast data" and "large amounts of data." I have a very small home based business in which I use the internet for looking up information.
I literally used up my monthly data allowance in FOUR days. No online gaming or anything. Just looking at pictures! We even cut back our Netflix to almost nothing. Yet, we still used up our data in four days. And the Voice. That was a joke! It just plain didn't work, and they didn't care. Customer service was not good. I believe that with the incoming fees and the exit fees, my small family is out well over $500 plus the general service charges which were more than what I had been told. I would give 0 stars if that was an option!

I got the satellite for a replacement for my dsl. While it is faster when it works, paying $80/mth gives me little to deal with as far as bandwidth. With the newer devices, and updates - it leaves almost nothing 1/2 way through the month. Even when I turn the updates off (Windows 7, I can't w/ 10) - it still goes fast. The 50gb after 2pm is really silly. Who stays up that late to use the internet? No, it is currently down, and the chat rep was worthless. She said it may take up to a day to restore service. Really? Whatever. If you can get cable, or good dsl/U-verse, go with it.

My husband and I moved to North Carolina a few months ago and the only option was Hughes Net. I regret not researching this company before getting criminally ripped off and conned into a 2 year contract! The negative reviews here are all correct! Misrepresentation of service, no internet for days, running out of data, being on hold and tech support for hours at a time, horrible customer service reps with major attitudes... Etc. We called to cancel today, and we experienced exactly what the other reviews said. Stuck with a $400 cancellation fee. $400 for what? For complete misrepresentation, and blatant deceit?? We got out of our contract for $150 after hours of negotiating. But what a horrible experience! The absolute worst Company I have ever been in contact with in my life! We should all do a class action suit and get our money back! Ps... We switched to Skyrunner. No comparison!

Oh My Goodness - Why didn't I have Consumer Affairs before I signed up w/ Hughes Net. Absolutely awful service - extremely long wait times for someone to finally answer - then you cannot understand b/c they don't speak English very well. BIG MISTAKE TO EVER GET HUGHESNET non-service... Awful, Awful.

This story is unbelievable. My family was forced to sell my dad's house because he was terminally ill. I tried to cancel his internet service, but Hughes Network Systems wouldn't allow me to cancel because I wasn't my dad and the internet was under his name. I get it normally, but these were not normal times. So we needed my dad to call, right? I literally had to watch my dad, who, as it turned out, had less than 2 weeks to live, call this stupid company from his hospital bed and ask to cancel his internet. Did HughesNet accommodate my dad? No, they fought him over the phone and would not agree to cancel his service. They kept trying to up-sell him on services. My dying dad kept saying "I don't think you understand. I'm going to die in a few days. Please just cancel and confirm that you have canceled it." HughesNet would brush of his remarks, and say "well sir, I don't think you understand, but we have a new discounted plan offering faster speed, etc."
This happened for about 20 minutes until I turned completely red and told my dad hang up. You can't make this stuff up. I believe the laws of the universe will work itself out and hopefully will eliminate this company from existence. In the end, what happened? We had to call back, ask them to cancel again and explained that we were going to hang up the phone since they wouldn't take no for an answer. The new buyer of my dad's home graciously returned all of the hardware. However, we still received a $200 bill in the mail from this company. Why the bill? The company didn't say. So we didn't pay it.
HughesNet sold the bill to a collection agency and now the collection agency is threatening my widowed mother with penalties to her credit record. I would sue this company but I obviously don't have the means to fight this, nor do I even know how. In the end, my mom paid the bill since she can't afford to have her credit ruined. Needless to say, we feel exploited.

I feel Hughes Net is misleading and gives false information both in advertising and sales information before installation. The service is very expensive for the data allowed and is extremely slow. Furthermore after calling for service the tech didn't finish and said he would be back the next day but never came back. When I called back I was not offered any satisfaction. When I called to cancel they only offered one free month of service which is so poor. It was the reason I wanted to cancel. I asked if they would at least apply that to the cancellation fee and was refused. Do not use this internet. The commercial is totally untrue.

Every time I call to speak to someone they are rude, they put others on the phone that says they are the supervisor but they are not. One CSR by the name of Belki ** if that is her name, when I asked to write to the corporate office about the service I have been receiving and about the way the reps and supervisors talk to you, when she proceeded to give me the address she indicated you would mail it to Hughes Network Systems and then says "Would you like for me to spell that for you." Before that I spoke with another supervisor who says his name is Jose **. Do not believe he is a supervisor because he was rude to me and when I proceeded to ask to speak to his supervisor he says the lady will not be in until later this evening.

Hughes Net is the lowest kind of business. They will do anything to get you to sign up with them and then screw you out of a few more bucks. They don't tell you that it cost $7.00 a month if you don't pay with a credit card. No free hard copy bills. This company wants you to pay all of their business expenses and no one to talk to in this country. You can understand now. Try to get out of your contract. This is the lowest you can get Hughes Net. Bring the jobs back to this country. Try to act like good Americans.

We were very unhappy with our HughesNet experience! We were looking for a rural internet company that would allow us to stream programs such as Netflix. I was assured by the sales rep that HughesNet would be a perfect fit if we purchased the best service they had to offer. He assured me that there was no way we would ever run out of data. We were also interested in a phone and were assured that we would be able to keep our phone number that we have had for over twenty years.
The entire experience was a complete and total nightmare! The installer was nice but barely spoke English, so there were several miscommunications. We could not get on the internet for over a week with any device. When I spoke with customer service they informed me that it was my error not theirs and it was going to cost me $99 to assist me. After several phone calls and me telling them to just come and get the whole mess they offered to assist me at no charge. Come to find out we were given the wrong password! Within two weeks and constant buffering we were informed that we were completely out of data and for a fee, we could buy tokens for more data. When it was all said and done, after two miserable months and too many phone calls to mention, we were never assigned our requested phone number and were extremely dissatisfied with the whole experience! Would not recommend this company to my worst enemy!

This internet service is a complete joke. They should not be in business. It is basically fraud. Have contacted them several times reg. the slow internet and slow streaming times such as Netflix. I am considering contacting an attorney. $69.95 for "high speed" internet is completely inaccurate. If you complain, you get the brush off. They are well aware they practice fraud. They are obviously not honoring terms and promise what they can not deliver.

It's expensive for a small amount of data. I could not use my Smart TV, because Hughes Net doesn't have the capacity to stream the programs and if I use my iPad the data was gone quickly. I canceled, which cost me, and they won't come and pick up the dish they set in my yard in concrete! The worse excuse for a company I have ever encountered in my 70 years!

Used this company for two years and canceled our service. To return the equipment you need to return the modem and the radio transmitter which is located in the satellite ON TOP OF MY ROOF!! If the radio transmitter is not returned I will be charged $200. I can't get on top of my roof, I live in a two story house. So I called and they said they could send a technician out for $100!! What a money making racket!!! It's going to either cost me $100 to get away from them or $200 if I don't send the radio transmitter back. DO NOT GO WITH THIS COMPANY. They are thieves!!!

I have had Hughes Net before, and mistakenly signed up again last December. 2015. They are a joke and I want to know what to do about it! I am paying them $122.37 plus $17.99 a month, tech support I don't use!! This is outrageous to me and want to know how to report this to anyone!!!

Called HughesNet today to cancel my service. I have been with them for 2-1/2 years, so no cancellation fee was expected. I told them that I would like to cancel on the 9th of the month since I had sold my house and would not be taking Hughes with me to my new location. They agreed to cancel, but said it was their "Standard Policy" to cancel on the 21st as my billing term is from the 21st to the 21st. I said no, I want a refund of my unused portion for the 9th - 21st. They refused to refund anything, and just kept telling me it is their "Standard Policy". When I would not relent, the customer service person told me "Mam, I can just cancel you today if you don't like our policy"!!! I asked for her supervisor, and she disconnected me. I have had so many problems with them over the 2-1/2 yrs that I have had their service, that wouldn't recommend them to ANYONE!!!

I used HughesNet for about a year and the Internet service was awful. The way HughesNet works is you only get ten gigs of data during the day for the whole month. At night it switches to more data like 50 gigs, but it's late at night when you hardly even use the Internet. When I called HughesNet they didn't inform me that this is how their service works. I found out from the installation man. Already I felt like I had been tricked. I was stuck with HughesNet because after a month the cancellation fee is like $300+.
After being with HughesNet a year I ended up moving and had to cancel my service. I gave HughesNet my new information so they could send me my final bills. They make it so hard to cancel and basically beg you to stay with them. They told me I'd have to return the router that the installation man had installed. I took the router and after living at my new location for a few months I hadn't gotten a box that they said they'd send so I could return the router.
After three months or so they sent me a bill for $300. I called them and told them I had never received a return box for the equipment. They said they never got my new information so the box probably went to my old place. They sent the box to my new address, the one I had given them in the first place. When the box came it had instructions to return the router and some other piece of equipment. They never told me about the other piece of equipment, and apparently I'll have to pay $200 for that. I sent the equipment I had and hoped that would be the end of it. About two months later I got a bill from a collection agency for $200. The collection agency said HughesNet tried contacting me multiple times. They didn't contact me once though. I thought about fighting the issue, but decided to pay the $200 and be done with these crooks. HughesNet has terrible slow service, and extremely poor customer service. I don't know how they're even in business.

I am not sure what the other bad reviews are talking about, but we have been with Hughes through three modem updates and are now using the Gen4. They have had problems with reception and service, but have always managed to find a solution. The representatives have been 90% friendly and informative. We live very rural and cannot get any hardwired service, so Hughes has been a perfect fit. Many of our friends and neighbors have tried all of the other "rural" internet providers and they all have problems. If you are looking for products and services, with a reality-based mindset, Hughes works. As with any service provider, technicians and representatives can present problems. It is the commitment of the company that makes the difference. I would recommend Hughes.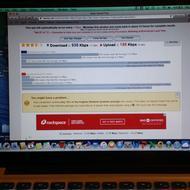 We started with HughesNet, because they were the only service provider in our area. We have had them for two months now. We haven't received one day of service. I have spent over 18 hrs on the phone with them. We can't get our internet to work and they act like it's our fault. We haven't been able to do anything with the service (not even one video on YouTube). They're saying we're depleting our data and we've never been able to use the service. I tried to cancel and they're trying to charge me a $400.00 cancellation fee.
I ask them to send a technician out to check it and they're charging me a $125.00 service fee. After multiple calls and mass headaches, we haven't resolved anything and they keep saying "your internet is fine." The technician added data back on and then ask us to look something up. My wife tried to open YouTube and it failed, within one minute all of the added data was gone and they tried telling us it our fault.
I have went through multiple speed test and data usage test and feel like I'm getting the runaround. All of the test have failed and they still act as though there's not an issue. How do I go about canceling their internet service without being ripped off with an early cancellation fee? They said "Mr. ** if you cancel there's an early cancellation fee, you will be in breach of contract." I haven't received any service, so I feel they have breached the contract.

I have come to this place where I could either do DSL or satellite internet. Big mistake that I went for this service. 10 gb?? If you are used to cable internet in cities, 10 gb will be gone in three days I promise. And when the weather is bad, it is super slow or you cannot actually have any service. I am seriously thinking to stop the service even if I pay the fine. I just hope anyone to stay away from this service so you may not suffer like I do. Go for Jetpack (personal hotspot device). I guess it will be cheaper that way.

One year ago I was given a $30 a month credit on my bill to resolve an issue concerning an unfair repair charge. I have yet to fully see it. When I called to ask why I did not receive it on my Oct. 2016 bill, I was told that I called and complained too much about it and that I needed to wait for it to goes into effect. It takes more than a month for a monthly credit to take effect? It sure does not take them more than a month for a monthly price increase to take effect. My patience is at an end. They are not the only satellite internet service in town.
Updated on 11/27/2016: HughesNet lied again. I did not receive the credit to my bill as promised due to a "glitch" in the system. For more than a year this high-tech satellite internet corporation can't fix a "glitch"? Enough is enough and they won't have to listen to me complain anymore. I canceled my service which is no easy task. They try every trick in the book to keep you hooked. They make more promises and put you on hold frequently. And if you do cancel your service, do it at the END of the billing cycle. HughesNet DOES NOT REFUND ANY MONEY FOR UNUSED TIME REMAINING IF YOU CANCEL BEFORE THE END OF A BILLING CYCLE! They keep your account active until the cycle ends.

These folks wanted to charge $400 to activate service even though we already have the dish installed. They silently tried to include monthly charges for services we did not request (e.g. phone service and $7.99 a month to ensure they would respond to a service call within two days and only charge a "co-pay" of $29.95 each time). The agent continually made mistakes entering my information and then claimed my "credit check" did not qualify me to rent the modem even though I was giving a credit card to cover the costs.
(Really? Strange that I can get a large mortgage and other credit but Hughesnet isn't willing to trust my credit card for $9.95 a month. Totally bogus.) So, $200 for the modem and $200 for installation of a dish that is already installed. Had I read the low ratings for this company first I would not have wasted the 90 minutes trying to buy their services. Simple internet service is $59.00 a month!!! Highway robbery! Buyer be VERY aware on this one.
Compare Internet Service Providers
Hughes Network Systems Company Profile
Company Name:

Hughes Network Systems

Year Founded:

1971

Address:

11717 Exploration Lane

City:

Germantown

State/Province:

MD

Postal Code:

20876

Country:

United States

Website:

http://www.hughes.com/