Consumer Complaints and Reviews

It's expensive for a small amount of data. I could not use my Smart TV, because Hughes Net doesn't have the capacity to stream the programs and if I use my iPad the data was gone quickly. I canceled, which cost me, and they won't come and pick up the dish they set in my yard in concrete! The worse excuse for a company I have ever encountered in my 70 years!

Used this company for two years and canceled our service. To return the equipment you need to return the modem and the radio transmitter which is located in the satellite ON TOP OF MY ROOF!! If the radio transmitter is not returned I will be charged $200. I can't get on top of my roof, I live in a two story house. So I called and they said they could send a technician out for $100!! What a money making racket!!! It's going to either cost me $100 to get away from them or $200 if I don't send the radio transmitter back. DO NOT GO WITH THIS COMPANY. They are thieves!!!

I have had Hughes Net before, and mistakenly signed up again last December. 2015. They are a joke and I want to know what to do about it! I am paying them $122.37 plus $17.99 a month, tech support I don't use!! This is outrageous to me and want to know how to report this to anyone!!!

Called HughesNet today to cancel my service. I have been with them for 2-1/2 years, so no cancellation fee was expected. I told them that I would like to cancel on the 9th of the month since I had sold my house and would not be taking Hughes with me to my new location. They agreed to cancel, but said it was their "Standard Policy" to cancel on the 21st as my billing term is from the 21st to the 21st. I said no, I want a refund of my unused portion for the 9th - 21st. They refused to refund anything, and just kept telling me it is their "Standard Policy". When I would not relent, the customer service person told me "Mam, I can just cancel you today if you don't like our policy"!!! I asked for her supervisor, and she disconnected me. I have had so many problems with them over the 2-1/2 yrs that I have had their service, that wouldn't recommend them to ANYONE!!!

I used HughesNet for about a year and the Internet service was awful. The way HughesNet works is you only get ten gigs of data during the day for the whole month. At night it switches to more data like 50 gigs, but it's late at night when you hardly even use the Internet. When I called HughesNet they didn't inform me that this is how their service works. I found out from the installation man. Already I felt like I had been tricked. I was stuck with HughesNet because after a month the cancellation fee is like $300+.
After being with HughesNet a year I ended up moving and had to cancel my service. I gave HughesNet my new information so they could send me my final bills. They make it so hard to cancel and basically beg you to stay with them. They told me I'd have to return the router that the installation man had installed. I took the router and after living at my new location for a few months I hadn't gotten a box that they said they'd send so I could return the router.
After three months or so they sent me a bill for $300. I called them and told them I had never received a return box for the equipment. They said they never got my new information so the box probably went to my old place. They sent the box to my new address, the one I had given them in the first place. When the box came it had instructions to return the router and some other piece of equipment. They never told me about the other piece of equipment, and apparently I'll have to pay $200 for that. I sent the equipment I had and hoped that would be the end of it. About two months later I got a bill from a collection agency for $200. The collection agency said HughesNet tried contacting me multiple times. They didn't contact me once though. I thought about fighting the issue, but decided to pay the $200 and be done with these crooks. HughesNet has terrible slow service, and extremely poor customer service. I don't know how they're even in business.
How do I know I can trust these reviews about Hughes Network Systems?
611,030 reviews on ConsumerAffairs are verified.
We require contact information to ensure our reviewers are real.
We use intelligent software that helps us maintain the integrity of reviews.
Our moderators read all reviews to verify quality and helpfulness.
For more information about reviews on ConsumerAffairs.com please visit our FAQ.

I am not sure what the other bad reviews are talking about, but we have been with Hughes through three modem updates and are now using the Gen4. They have had problems with reception and service, but have always managed to find a solution. The representatives have been 90% friendly and informative. We live very rural and cannot get any hardwired service, so Hughes has been a perfect fit. Many of our friends and neighbors have tried all of the other "rural" internet providers and they all have problems. If you are looking for products and services, with a reality-based mindset, Hughes works. As with any service provider, technicians and representatives can present problems. It is the commitment of the company that makes the difference. I would recommend Hughes.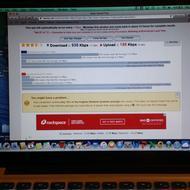 We started with HughesNet, because they were the only service provider in our area. We have had them for two months now. We haven't received one day of service. I have spent over 18 hrs on the phone with them. We can't get our internet to work and they act like it's our fault. We haven't been able to do anything with the service (not even one video on YouTube). They're saying we're depleting our data and we've never been able to use the service. I tried to cancel and they're trying to charge me a $400.00 cancellation fee.
I ask them to send a technician out to check it and they're charging me a $125.00 service fee. After multiple calls and mass headaches, we haven't resolved anything and they keep saying "your internet is fine." The technician added data back on and then ask us to look something up. My wife tried to open YouTube and it failed, within one minute all of the added data was gone and they tried telling us it our fault.
I have went through multiple speed test and data usage test and feel like I'm getting the runaround. All of the test have failed and they still act as though there's not an issue. How do I go about canceling their internet service without being ripped off with an early cancellation fee? They said "Mr. ** if you cancel there's an early cancellation fee, you will be in breach of contract." I haven't received any service, so I feel they have breached the contract.

I have come to this place where I could either do DSL or satellite internet. Big mistake that I went for this service. 10 gb?? If you are used to cable internet in cities, 10 gb will be gone in three days I promise. And when the weather is bad, it is super slow or you cannot actually have any service. I am seriously thinking to stop the service even if I pay the fine. I just hope anyone to stay away from this service so you may not suffer like I do. Go for Jetpack (personal hotspot device). I guess it will be cheaper that way.

One year ago I was given a $30 a month credit on my bill to resolve an issue concerning an unfair repair charge. I have yet to fully see it. When I called to ask why I did not receive it on my Oct. 2016 bill, I was told that I called and complained too much about it and that I needed to wait for it to goes into effect. It takes more than a month for a monthly credit to take effect? It sure does not take them more than a month for a monthly price increase to take effect. My patience is at an end. They are not the only satellite internet service in town.

These folks wanted to charge $400 to activate service even though we already have the dish installed. They silently tried to include monthly charges for services we did not request (e.g. phone service and $7.99 a month to ensure they would respond to a service call within two days and only charge a "co-pay" of $29.95 each time). The agent continually made mistakes entering my information and then claimed my "credit check" did not qualify me to rent the modem even though I was giving a credit card to cover the costs.
(Really? Strange that I can get a large mortgage and other credit but Hughesnet isn't willing to trust my credit card for $9.95 a month. Totally bogus.) So, $200 for the modem and $200 for installation of a dish that is already installed. Had I read the low ratings for this company first I would not have wasted the 90 minutes trying to buy their services. Simple internet service is $59.00 a month!!! Highway robbery! Buyer be VERY aware on this one.

Had HughesNet installed in June. Installation tech told me I had to purchase my own router for $80 as he has to pay for them out of his pocket. I have the cancelled check to the guy. Out of 23 days, only 8 were with internet. Customer service has numerous scripted excuses to tell you why you aren't getting internet, ranging from storms in your area, to storms in some other part of the world. They cut the wires to my old internet service, and now they want their equipment back after I cancelled. But I am to send it back to them, or they will charge me $100 to send a tech. They're sending me a box to send it back to them in. Guess what I won't be doing! I told them I'd pay $20 for the tech to remove it which is the balance from my router that was stolen to getting a tech to remove the equipment. I understand they don't want to do it that way. DON'T WASTE YOUR MONEY ON THIS SERVICE! THE ADVERTISING IS FALSE!

I've been a homeowner for many years. I've dealt with various companies over the years for various services. I have to say that my experience with HughesNet is by far the worst ever. I live in a very rural area and was unable to get internet service from any other company, so I thought it was worth a try. Of course setting up service was easy, however when an installer came out to put the dish on my roof, he told me that his ladder was too short and it was my responsibility to get have a 50 taller ladder so that he could install the equipment. After a lengthy call to HughesNet and a threat to cancel service, they set up another installer with the appropriate equipment to do the job. After the installation, the internet didn't work. I called in and was on the phone with a tech for over an hour. Still no service...
I called in again later and was on the phone again for over an hour and I thought it was fixed, but when I tried to use my service again, no service. The 3rd time I called in, was to cancel service. At that point, I was out of $218. When I called the office to tell them that the service never worked and requested a refund, I was denied. The supervisor wouldn't get on the phone and when I insisted on speaking to a supervisor, I was on hold forever and then transferred to a number that wouldn't pick up. They didn't care that I never received service. Fortunately, I'm only out $200 bucks, instead of $2000 which is the minimum I would've lost if I got stuck in their 2 year contract. Do yourself a favor and find another internet provider and save your money and aggravation. HORRIBLE EXPERIENCE.

If I could rate no stars for HughesNet, I would. Worst customer experience ever. When we bought satellite internet through this company, we thought we would be getting a good deal. We kept "running out of data" they said but we were already paying $49 a month! We had to keep purchasing extra data. We couldn't even watch one episode on Netflix without depleting our data. So we decided to cancel it. When we called to cancel they said we were over our month trial and would have to pay $400 to cancel! Can you believe that! But the thing is, it was only 3 weeks of service. It was 4 weeks of service in their book. But the day they came to install the service the worker didn't bring a tall enough ladder. So we had to wait another week for them to schedule us in again, therefore we only had actual internet for 3 weeks!
I called "customer service" and they wouldn't understand or try to help me. They said we would still have to pay $400 and climb on top of our high steep roof to retrieve the equipment and send it in the mail to them! If we didn't send it by a certain date, we would be charged an additional $200 something dollars! I wish I could go back in time and never call HughesNet and give them a chance. In a struggling world, HughesNet set me and my family back even further.

We moved where there was no cable and we had two choices of internet. I went with HughesNet because their commercial stated they were fast, reliable, and affordable. First they NEVER told me there were data caps until I ran out in three days so the only choice is to go up on price. I was maxed out at 15 gigs and if you watch one movie on Netflix HD you use 8 gigs. This also ran me over 100.00 a month just for internet. When I called to cancel, I was then charged 500$ cancellation fee, which I was also NEVER told about, then the lady asked me if I could control my children because 15 gigs was plenty of data! Half the time it didn't work, and movies buffered through the whole thing. I got a new and wonderful internet company for less than half of what I was paying, with NO data caps. HughesNet is the WORST. STAY CLEAR!!!

Have had HughesNet for almost 7 years because we live way out in the country and they seem to be the only internet provider here. First of all, the service is slower than dial up, we cannot connect half the time, and the only way to find a customer service number is to google them. When you do call, your call is routed to either India or Philippines. When I asked the agent to transfer me back to the US, that I wanted a US customer service agent, I was informed that HughesNet has outsourced all their customer service abroad and I was unable to speak with someone stateside. Great, now we get to deal with the language problem. For this call, our issue was that we are trying to tie in a new xbox to our dvr. Our dvr/tv service is through Dish and I was told that HughesNet only bundles with DirecTV. So now we have another hurdle. Okay, how do we tie these things in together?
The agent told me he could send a technician to my house to get everything hooked up for $125, and then any other fees, equipment, etc., I would have to pay directly to the HughesNet contracted tech. Wonderful. Being that we were between a rock and hard place, I agreed to this. Within minutes of ending the call to HughesNet, which btw took over 20 mins, I was contacted by the contracted tech representative. This person is in a town 45 mins from me (yet I wasn't able to talk with them prior because remember, everything has been outsourced). When I explained to this tech, she informed me that all we need is a router and maybe an Ethernet cable. She said of course they could come out and sell me the router and cable and charge me additionally for that, but suggested I get the equipment on my own to save money.
She also suggested I call HughesNet back immediately to cancel the service call and specifically request that the $125 service charge be canceled. Thank you BigBoysToys of Lufkin TX for helping me and saving me over $150 in the cost of the service call and the overpriced router. We're still stuck with the ancient dial up speed internet that HughesNet provides and the incompetence of foreign customer service agents. As soon as another provider makes it this far out in the country, we will be switching. Seven years of dial up at high speed prices should be a crime. We actually go into town and use the wifi and Dairy Queen for faster service. Do NOT willingly choose HughesNet for your provider. Search for anything else and demand that they have US based customer service reps.

I moved to a new area where they didn't have the type of service I had in last location. I signed up for HughesNet and quickly found that their service was wholly inadequate (slow and 15 gig bandwidth was used within 2-3 days). I attempted to cancel, but they continued to insist that they could improve the problem. After several attempts, I decided to proceed with canceling and the real fun began. They indicated that I would owe them ~$600 to exit the contract and that I needed to return the equipment.
After much debate, I negotiated roughly half of the exit fee and returned the equipment. Somehow, they failed to record these activities and turned the matter over to a debt collector. I received approximately five calls from the debt collector, each time explaining what had been done and each time having to call HughesNet to ask that they communicate this to the debt collector. Each time they agreed to do so and each time they did nothing. To make matters worse, it seemingly takes an act of congress to get a live person from HughesNet to speak with me. Lesson learned.

We have been with Hughes Net for many years only because we cannot get any other type of provider. We have the highest package offered 70GB but only 20 GB is anytime and the other 50 GB is for 2 to 8 a.m. We have a family of 4 so we do use the internet daily but we can never watch Netflix or Hulu or any kind of movie unless it was between the hours of 2 to 8 a.m. We will be completely out of our allowance within a week of our package renewing. The package alone is $130 a month and then when you have to purchase the expensive tokens to bring service back to a normal speed for what will amount to be $18 for one day, our bill is over $200 a month. I feel they are being dishonest about our usage and overcharging us because they know we have no other option but to use their service. How they have such a great BBB rating is beyond me. DO NOT USE HUGHES NET unless you have money to burn!!!

I live in a remote area and was limited to options when selecting a ISP. My service never actually worked. I could not get a connection strong enough to stream music, watch videos and it even struggled with sending pictures or small downloads. When I went to cancel my service because it basically didn't work, I was told that I would need to pay an outrageous contract cancellation fee and I would need to remove my equipment myself from my roof. They were happy to send a technician for a couple hundred dollars to remove it for me. What a scam! You contract with them expecting a service, when they don't provide an adequate service they charge ridiculous fees to end the relationship. It appears their business model is more about collecting cancellation fees than providing a quality product. Stay away at all costs. You are better off not having internet, which would yield the same response but with less frustration, cost and unmet expectations.

I recently cancelled my HughesNet service because of a move to a location that already has an internet service provider. My experience with the quality of HughesNet was horrible. It was, by far, the slowest connection I have ever had. That aside, here's the kicker. When I called to cancel service, I was told one of the pieces of equipment I had to return was a radio transmitter actually located in the satellite. When I asked whether the expectation was that I climb on the steep, angled roof a few stories up to retrieve the transmitter, the answer was "yes." I was also told, "if it is not returned, you will be charged $200." I asked if they were assuming liability should something happen while attempting to retrieve the radio transmitter, the answer was "No, that's why you have the option to pay the $200." The worst internet performance I have ever experienced and now this. Be wary consumers, these guys are very, very shady.

Horrible service. Receive your first month (window to try and decide if you want to stay/cancel). After this period real service kicks in. SPEEDS CONSIST OF WATCHING A SPINNING BAR. Never again. Basically lock you in first month and give you everything you need or have questions about. After the first month, you are stuck in a contract and hundreds to get out. Called several times. No options, no way out even with essentially no service and constant issues with all services provided. No management to speak to. Hope anyone reading will not fall into this trap, and BBB will come down on this company to change regulations. Modern day con!

Our Gen4 HughesNet 15 mps service constantly dropped connections (~20 times per day) regardless of the devices we used, had extremely slow connectivity and actual download and upload speeds that seemed far poorer than even 3 mps service we had gotten from a cable internet provider. Despite these problems, we gave Hughes online technicians multiple opportunities to correct the problems and eventually managed to get a Hughes technician out to our home to look at the system (initially they wanted to charge us $140 for the service until we said we would just cancel the service if they couldn't make it right). The Hughes technician adjusted the antenna and the service went from abysmal to terrible - it still had extremely slow connectivity, dropped connections entirely many times each day, and downloaded data at a painful rate.
The Hughes technician did readings and said that was as good as the service would get. He also slammed the Wi-Fi device Hughes had provided saying it was inadequate for our house and the number of devices frequently connected. I contacted HughesNet about the quality of the router it had provided, but they ignored my concerns.
We had some newer Apple devices that worked extremely well everywhere else on the internet but not with HughesNet. We were embarrassed when friends tried to connect via our HN system. After another month of trying out the Hughes system even after their technician's visit, I put in another company's cable internet system in at our house that was 33% cheaper than the monthly cost of Hughesnet and ran the two in parallel for a while to compare them. It was almost laughable how dramatically the performance of all our connected devices and their interconnectivity improved on the other system while they continued to languish with HughesNet.
On the other system, connections did not drop and transitions from one website to another were almost instant. An independent technician who installed the cable noted that my problems with HughesNet were not unusual and called HN "a system of last resort not competitive with cable internet."
The final straw was trying to disconnect the HughesNet service. I had 8 months to run on the HN contract but decided to bear their $175 termination charge just to end our internet misery. HughesNet representatives refused to cancel my service while trying to argue that they should be given more chances to make the system right. I said they'd had enough chances. They continued to argue even though I told them I'd made my decision and wanted service cancelled immediately. It took 46 minutes and threatening to go the Arizona Consumer Fraud division before their representative finally stopped trying to convince me to continue their service and agreed to cancel it.
Although their record was replete with the many calls we had made about outages, drops, poor speed, although they had online records of the calls to their service, although their own technician confirmed they had misaligned the antenna, although their own technician said that the service could not be improved beyond what he had done a month earlier, the HN representative was unmoved by any sympathies, certainly did not offer any kinds of refunds or waiver of termination charges and informed me that they would still bill me to the end of the month and charge cancellation fees. Sixteen months of our complaints was not an adequate chance she said for them to correct the problems.
Consumers should not have to endure company practices that make it painful and nearly impossible to discontinue their services. I think the representatives in HughesNet terminations department obviously have a lot of experience with customers frazzled beyond endurance with their internet service and HN is almost relentless in its obstinacy to keep their bills running. If only the company was half as focused in trying to provide the service they promised...

DO NOT USE HUGHESNET. TERRIBLE SERVICE!!! I recently switched to HughesNet from CenturyLink only because it was a good deal financially. Instead of 55 $ a month I'd be paying 35$ a month. I had been with CenturyLink for many years, so there was no penalty charge for leaving. Bought a new HughesNet router 90$ and got it set up. At first it was ok, then about a month later everything slowed down. Could not stream movies on my Roku from Netflix without a constantly stopping. Everything, including computer speeds on our Apple MacBook were slower.
I called to complain and they told me I would have to add speed to my package--FOR 30$ MORE MONTH! Yes, they did credit me that cost for three months after I told them how that did away with the savings I had anticipated by switching my service to HughesNet. Still, problems persisted even after the upgrade. I complained three more times during the next few months and got no response except to move my router from the basement where the HughesNet techie installed it. That could not be done without drilling a lot of holes in the floor and getting an extension for the cable. They did not offer to send a techie over to do that. After five months of terrible service both over the satellite and over the phone, I decided to quit and return to CenturyLink. They gave me a good deal that made up for losing 370$ in disconnect fees. Thank you CenturyLink.
I asked to speak to a supervisor about the 370$ charge and was told there is no one to talk to but the person I got from calling Billing problems. I insisted on talking to someone in a supervisory position so I could discuss getting out of some or all of the 370$ fee. The person offered to credit me the 60$ I owed on my bill, but that was all. She promised someone would call the next day: of course, no one did. All I can say is I wish I had read all these complaints on ConsumerAffairs before switching to HughesNet.

The worst service I have ever had. When you complain they keep upgrading you for more money. When you are still not happy they charge you a 325 cancellation fee. Worse company ever!!!

My deceased father used Hughes Net. When he died 5 1/2 months ago, we began to close his house and accounts. We called and emailed Hughes Net to no avail to increase his service till we could finish his business - they wanted faxed death certificates, which we tried to do, and other intrusive information. They finally provided us with a way to pay his normal bill - no increased service. Two months ago we provided them with a death certificate by mail and cancelled his service, disconnecting their modem. The house is empty and on the market. They just sent us a bill for a small amount and said we could be liable for charges for equipment. We wrote, said to give us an address, that their equipment was in storage and we would send it to them.
Today we got a letter saying that our deceased father has been sent to collection and that the bill now is $362.20. We do not understand the bill, nor the lack of empathy or business sense that Hughes Net has shown. We have tried our best to keep them paid until we terminated service and offered to send any equipment back that they needed. They cannot be reached, nor negotiated with - they just stonewall. They are not a business anyone should deal with.

I told them my situation and what I was looking for. They told me they could accommodate my wants with no problems. After 4 weeks it was obvious they had lied to me just to get my money. Then I had to go thru the trouble to disassemble their own equipment to send back to them. I work nuke so I'm out of town for months at a time. I get back to do their job and find out they had already charged my account. Had to go thru the whole spiel to get my money back and they say "Call us back in two days." So they have my money tied up for another 7 to 10 business days. Bottom line is they lied upfront to get my money then I have all kinds of trouble to get it straight. I now have CenturyLink that is honest and providing what they promised.

From installation till discontinuing service a nightmare, as well as super slow when it did work and rude unknowledgeable employees. I implore you to beware. Never again will I use this service I honestly rather go without.

I unplugged my router so nothing could connect to the wifi. The next morning I had lost 1/2 a gig of data. All HughesNet said was I need to manage my data better. How can I manage data that is stolen when no one get login? When I ask for a printout of when and what my data was used on they just keep saying you need to manage your data better. I wish I would have looked for reviews before getting scammed by this unethical, deceitful, and corrupt organization. When I called to signup I asked some very specific questions.
First I asked if I used all my data would my data rate be throttled down. The sales con-man said no and with the special compression system they use she watched 7 to 8 hours of Netflix every weekend and never went over and she had the same package I was signing up for. Well this month I'm not even 6 days in and I'm already 3 gigs over and my data. Rate is so throttled most things timeout before I get logged in. When I complained to the BBB all they did was forward my email to HughesNet then forward their reply to me. When I didn't reply immediately they closed the ticket. When I consider acted them and asked why I never got a response. So evidently the BBB does not stand up for the little guy. We can't pay them off.

When I first signed up for HughesNet I was promised I wouldn't be charged a cancellation fee because I knew I'd be moving in a year, then they charged me 300$ without notice when I cancelled. They used my equipment to set up the new tenant in my place and charged me another 300$ for not returning their equipment, even though they are currently using it. They refused to help me, wouldn't answer my phone calls or would hang up. I would email and they'd promise to call back and never did. For a few months of terrible service I ended up with over 600$ of charges that were out of my hands. Worst service ever.

I had no choice because there was no other service at my address. I had this put in with a two-year required contract. During the first year I called many times due to no service many times. The customer service were nice and knowledgeable but after many calls and paying close to a hundred dollars monthly just for internet and continual bad service they never got me proper service. I couldn't watch Netflix without continual buffering during the movie. I tried constantly to watch a video on my internet unsuccessfully.
Finally, after a year and 4 months, I decided to discontinue their service. This service was so slow, we couldn't even get a home phone to work with it. They were very ugly when I finally said I had enough. Charged me the fees to discontinue service also even though I didn't have decent service. Very ugly when I discontinued. Do not use this service. You will wish you had just no service as it was a constant struggle to use their internet. Don't fall for it. I would have been better off not paying then to have bad service. I am happy with AT$&T now and even have a home phone.

I wanted to try out a less expensive wi-fi and Internet provider and had Hughes Net install a dish and service. The service was acceptable for the first thirty days, however that quickly changed as the "loading" wheel was a constant scourge to my movie viewing and Internet use. I attributed that initially to weather related interference but during the second month of service nothing changed for the better. I finally called customer service around sixty days from the install date to cancel my service only to find out that a early termination fee of $ 400.00 was charged to my account.
When asked about the poor service and unfair charges I was told that "there is nothing we can do since you agreed to the terms and conditions". I responded to that statement by saying, "Your product did not perform as advertised, therefore I should not have to be penalized for your inferior service." When asked if I could speak to a manager, I was put on hold for over an hour. I called back after hanging up and got the same treatment. I then asked the representative to have a manager please call me at their convenience to which she responded in the affirmative. It has been a week today with no return call. I would not recommend Hughes Net to anyone. I intend to file a formal complaint to the FCC.

ConsumerAffairs Research Team
The ConsumerAffairs Research Team believes everyone deserves to make smart decisions. We aim to provide readers with the most up-to-date information available about today's consumer products and services.
This broadband satellite ISP, also known in the market as HughesNet, works with Earthlink and DirectTV to provide a range of services around the world.
Service anywhere: Anyone nearly anywhere within the contiguous United States can access Internet service through geostationary satellite, even when camping in an RV.
Browsing: Microsecond delays, due to the signal traveling thousands of miles through the atmosphere, are unnoticeable during normal browsing.
Options for exceeding bandwidth: For customers worried that they might go over their allotted bandwidth, HughesNet offers packages that prevent higher fees or throttling.
Best for Those in search of reliable access to the Internet at good speeds, even in the most remote locations.
Compare Internet Service Providers
Hughes Network Systems Company Profile
Company Name:

Hughes Network Systems

Year Founded:

1971

Address:

11717 Exploration Lane

City:

Germantown

State/Province:

MD

Postal Code:

20876

Country:

United States

Website:

http://www.hughes.com/