Find the Best Plumbers in Pittsburgh, PA

Top 9 Pittsburgh Plumbing Companies

Accredited Partner

HomeAdvisor
Read 21,590 Reviews

A free service connecting homeowners with home improvement specialists. Average home improvement job costs between $120 and $6,000. Includes damage protection guarantee up to $500,000. Online booking available.

Get a Quote

Call Now Toll Free

(866) 782-4077

Roto-Rooter
Read 675 Reviews

Founded in 1935, Roto-Rooter is the largest provider of plumbing and drain-cleaning services in the United States. It operates around 100 company-owned branches and approximately 500 franchises across North America.

Benjamin Franklin Plumbing
Read 7 Reviews

Provides skilled plumbers for emergency service, 24/7. Backed with a 100% satisfaction guarantee as well as an on-time guarantee. Franchise operation for fast response and knowledge of local plumbing issues.

Bill Helmken Plumbing
Read Author Review

Provides free pricing estimates upon request. Certified and insured registered plumbers complete all plumbing services. Emergency repair services are available.

Cuccaro Plumbing
Read Author Review

Offers residential and commercial plumbing services, including sewer lining, camera service, hydro-jetting and smoke testing. Request a quote online.

Davey Plumbing LLC
Read Author Review

Specializes in services for water heaters, boiler repair and backflow prevention. Backflow prevention tests, dye testing and camera inspections are also available. Offers options for financing.

Krupp Whitney Plumbing
Read Author Review

Offers same-day plumbing services from licensed, insured and bonded technicians. Utilizes Perma-Liner, a zero-dig pipe repair technology service. All parts and services include a one year warranty.

Taggart Plumbing, LLC
Read Author Review

Provides licensed and bonded on-demand plumbing and HVAC services, including shower installation, sewer repair and garbage disposal installation. Find coupons on the company's website.

Vince Marino Plumbing, LLC
Read Author Review

Offers commercial and residential plumbing services throughout Pittsburgh, including drain cleaning, fixture installation, dye testing and sewer line replacement. Night and weekend emergency services available.

How to choose a plumber in Pittsburgh
When choosing a new plumber in Pittsburgh, remember three things: Qualifications, experience and registration.
Qualifications: Qualified plumbers in Pittsburgh have proof of proper licensing and follow all procedures for permitting and inspections as determined by the Allegheny County Health Department.
Experience: When hiring a plumber in Pittsburgh, consider the ability to service older homes and complete emergency repair appointments and confirmation of proper insurance. The company should also offer warranties or guarantees on completed work and referrals for previously-completed projects.
Registration: All master plumbers in Pittsburgh must be registered with the Allegheny County Health Department. To ensure the plumber you have selected for a project is licensed to perform plumbing installations, alterations and repairs in Pittsburgh, you can verify the licensing and education of all registered plumbers.
Pittsburgh Plumbing Permits
Permits are another factor to consider. In Pittsburgh, residential and commercial plumbing projects require a plumbing permit. To obtain the permit, a plumbing plan should be submitted to the health department outlining any installation or alteration, plus any relevant information about water service and building sewers. Additional information to submit includes a drawing showing the location, connections and types of materials being installed. Once the plan is approved and the plumber has obtained the proper permit, the project can begin. An inspection is conducted as work proceeds, and a final inspection is performed once the project is complete.
Pittsburgh plumbing FAQ
If my water heater is leaking, what should I do?

First, you should turn off the water. If you have an electric or gas water heater, shut off the power supply, too. Then, determine the source of the leak, including the inlet and outlet, pressure relief valve and the drain valve. To correct the issue, have a plumbing professional in Pittsburgh inspect the leak and make the repair.

How do I flush a water heater?

First, turn off the gas, heater thermostat and cold water supply of the water heater. Then, turn on the hot water in the tub and open the pressure relief valve, connecting a garden hose to the drainage spigot. Turn the spigot on and let it drain and flush. You should complete this task once per year when living in Pittsburgh. If you need additional help, just reach out to a local plumber. Annual maintenance plans through a plumbing company are a good option for saving on maintenance tasks.

Why won't my toilet stop running?

There are several reasons why a toilet may continuously run, including build-up on the overflow valve, a leaky fill valve, an incorrect flapper chain length or a corroded toilet handle. It's important to let a professional correct the issue, which can ultimately save you money on your water bill.

Why is my tap water cloudy?

Tiny air bubbles in the water or pipes that are under more pressure than usual can cause tap water to appear cloudy for a few seconds, which is harmless for consumption. This phenomenon typically occurs in the winter, when it's very cold throughout the city, and isn't related to the fluoride that's added to water in Pittsburgh.
Thank you, you have successfully subscribed to our newsletter!
Pittsburgh plumbing company information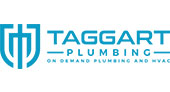 Taggart Plumbing, LLC provides plumbing and HVAC services, including gas line repair, backflow prevention, sewer repair, garbage disposal installation and repiping. 24/7 emergency services are available. Taggart Plumbing, LLC is locally owned and licensed, insured and bonded.
Service areas: Pittsburgh, Ross Township, Conway, Beaver, Sewickley Heights, Bellevue and surrounding areas
Address: 191 Longvue Dr, Pittsburgh, PA 15237
Phone number: (724) 862-5641
Hours of operation: 24/7
Website: taggartplumbing.com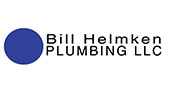 Bill Helmken Plumbing is a locally-owned plumbing service employing certified, insured and registered master plumbers. Services include sewer cleaning, drain inspection, toilet repair and water heater installation. The company and its technicians are certified through NASSCO and gas line certified through the DOT.
Service areas: Pittsburgh
Address: 322 N Shore Dr #200, Pittsburgh, PA 15212
Phone number: (412) 584-5574
Hours of operation: M - F: 8am - 6pm
Website: helmkenplumbing.com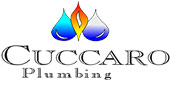 Cuccaro Plumbing provides 24/7 residential and commercial plumbing services in Homewood and Pittsburgh. The company takes emergency appointments and offers additional services like sewer lining, camera service and smoke testing. On its website, customers can request a quote and find coupons.
Service areas: Pittsburgh and Homewood
Address: 7007 Kelly St, Pittsburgh, PA 15208
Phone number: (412) 441-4911
Hours of operation: 24/7
Website: cuccaroplumbing.com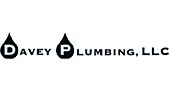 Davey Plumbing employs gas line-certified technicians to perform a variety of sewer and water line services. The team can also install and connect appliances and can complete backhoe service, dye tests and sewer camera inspections. Seniors receive a 10% discount on all services.
Service areas: Pittsburgh and surrounding areas
Address: 1641 Saw Mill Run Blvd, Pittsburgh, PA 15210
Phone number: (412) 341-0921
Hours of operation: 24/7
Website: daveyplumbingpittsburgh.com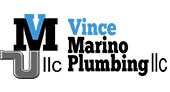 Vince Marino Plumbing is owned and operated by an independent plumbing technician. Marino has ASSE certification for annual backflow prevention and DOT certifications to perform gas line installation and repair. Specials and discounts are available on their website.
Service areas: Pittsburgh
Address: 3324 Dawson St, Pittsburgh, PA 15213
Phone number: (412) 682-6733
Hours of operation: 24/7
Website: vincemarinoplumbingllc.com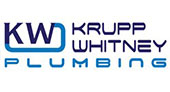 Krupp Whitney Plumbing provides plumbing installations and repairs with NASSCO-certified technicians. Krupp Whitney Plumbing was one of the first to offer zero-dig pipe repair through Perma-Liner. The company provides a one-year warranty on all parts and services. Customers can request appointments online, by phone or via email.
Service areas: Allegheny, Butler, Beaver, Washington and Westmoreland counties
Address: 24 Ingram Ave, Pittsburgh, PA 15205
Phone number: (412) 365-4383
Hours of operation: M - F: 7am - 7pm
Website: kruppwhitneyplumbing.com
You're signed up
We'll start sending you the news you need delivered straight to you. We value your privacy. Unsubscribe easily.