Best Closet Systems and Organizers


Written by
Closet organizers eliminate clutter and create additional space in your bedroom, garage laundry room or pantries. Use our guide to find the best closet organizer company for you. Closet organizers can be as simple or elaborate as you want and have prices ranging from $100 to thousands of dollars.
Why trust ConsumerAffairs?
Our recommendations are based on what reviewers say.
4,308,422 reviews on ConsumerAffairs are verified.
We require contact information to ensure our reviewers are real.
We use intelligent software that helps us maintain the integrity of reviews.
Our moderators read all reviews to verify quality and helpfulness.
Compare Top Closet Organizer Companies

Read 2,104 Reviews

Large selection of finishes and colors. High-quality materials designed to last. Fully adjustable units. Professionally trained designers. Handle all areas of home. Online scheduling available.

Read 973 Reviews

Founded in Los Angeles, Calif., Closet Factory now has 45 locations across the United States. They help homeowners develop a customized organizational system for their closets and other parts of their homes.

Chat with a ConsumerAffairs decision guide

Live agent

Read 28 Reviews

Homeowners can find ClosetMaid organizational products online and at major retailers nationwide. Their products can be self-installed or professionally installed through a company called Jez Enterprises.

Chat with a ConsumerAffairs decision guide

Live agent

Read 9 Reviews

Closet storage solutions. Offers products for pantries, laundry, garages and more. Customize design online or request free professional design. Instant price quotes as you design. Installation is DIY. Free shipping over $400.

Chat with a ConsumerAffairs decision guide

Live agent
Read Author Review

Founded in 2008, Artisan Custom Closets provides customized organizational solutions for homeowners in Georgia and Florida. Their products are locally made and are adjustable to meet the changing needs of families and homeowners.

Chat with a ConsumerAffairs decision guide

Live agent
Read Author Review

California Closets has been providing custom-built organizational solutions for homeowners for over three decades. Their luxury designs can be customized for any room of your home and will be installed with white-glove service.

Chat with a ConsumerAffairs decision guide

Live agent
Read Author Review

Based in Chicago, Closet Works provides customized solutions for homeowners around the world. They have unique solutions for homeowners, including a rotating organizer that works well in kitchens and closets.

Chat with a ConsumerAffairs decision guide

Live agent
Read Author Review

Closets by Design provides custom-built organizational solutions for homeowners in the United States and Canada. They offer a free no-obligation consultation and can provide solutions for any room or space in your home.

Chat with a ConsumerAffairs decision guide

Live agent
Read Author Review

Easy Track offers pre-made organizational kits that can be bought online or at select retailers nationwide. Expert designers can offer free design ideas for those who need it. All the kits are designed for easy DIY installation.

Chat with a ConsumerAffairs decision guide

Live agent
Read Author Review

Modular Closets sells pre-made closet modules that can be mixed and matched for a completely customized organizational space. Their units ship fast, and their closets cost up to 50 percent less than other closet retailers.

Chat with a ConsumerAffairs decision guide

Live agent
How much do closet organizers cost?
You can spend anywhere from $100 to $10,000 or more for an organizer for your closet. Pricing for closet organizers varies depending on several factors. If you're budget-conscious, you can find ways to save money and still have a well-organized closet space.
Custom closet cost 
Completely customized closet organizers are the most expensive option, costing anywhere from $1,000 to $10,000 or more, depending on what materials you use and how many custom features you add in. Closet design companies cut and design customized closets to your exact specifications, so they will fit your space perfectly. You can design your customized closet to match your decor and tastes, making this a great option for those who have a particular expectation for their closet organizer.
Pre-made closet kit cost
Pre-built closet organizers are a more cost-effective option for organization. These are available in a variety of shapes, sizes and colors and can usually be combined with other pieces for a customized, but less expensive, experience. You can start with a few pieces for under $100 and add on as you need to.
What should you look for in a closet organizer?

Organization for multiple rooms in your home
Closet organizers aren't just for bedrooms. Many homeowners have success organizing their whole house with closet organizing systems, which is one reason why it is so important to work with a brand you trust.
Garage organization: Closet organizing systems can be built to keep your garage organized. Look for a solution that features shelves, hanging units and/or cupboards to keep potentially dangerous items, such as gas or tools, out of the reach of children and pets.
Pantry organization: Keep your spices organized and your canned goods separated with a closet organizer. Customize your pantry by adding drawers, rotating racks, baskets and more.
Wine cellar organization: Custom-build a wine cellar that is as functional as it is beautiful to show off your wine collection. A designer can help you figure out the best place to store a wine cellar along with design elements that can improve your experience.
Laundry room organization: Keep your laundry room organized with help from a closet organizer company.
Wall bed: Several closet organizer companies also manufacture and install wall beds. These are a great option for those who live in small spaces and/or those who regularly have guests but don't have a dedicated guest room.

Additional closet organizer features
You can choose from a wide variety of features for your closet organizer, particularly if you opt for a custom-made closet system.
Drawers: Built-in drawers are a great place to keep smaller items, like socks, in your closet and eliminate the need for a dresser outside of your closet.
Hampers: Pull-out hampers in your closet prevent laundry from piling up on your bedroom floor. These are an option with many customized closet brands.
Shelves: Built-in shelves keep shoes organized and within reach, without taking up any floor space. Revolving shelves can add four times the amount of storage space.
Mirror doors: Sliding mirror doors provide a floor-length mirror in your bedroom and keep your closet private.
Light: Having the right lighting in your closet can make a world of difference when it comes to getting ready in the morning. Keep your lighting bright, and consider back lighting for accessory and other shelves.
Accessories: Accessory racks or shelves are great for storing scarves, ties, purses, belts and jewelry.

Environmental impact
With growing concerns about the environmental and health impacts of wood and other materials, the eco-friendliness of a closet organization brand is important to a lot of homeowners.
California Air Resource Board (CARB): Many closet organizer brands follow CARB's guidelines regarding emissions, even if they aren't based in California. These guidelines enact strict regulations on the formaldehyde emissions of composite and wood products, ensuring a safe experience for homeowners.
Recycled materials: Many closet organizer brands use recycled materials for some, or all, of their closet units. This cuts down on environmental impact.
Packaging materials: Many closet organizer brands that ship products to consumers who shop online use minimal packaging materials and/or packaging materials made out of recycled materials to reduce their carbon footprint.

Closet organizer installation
Many closet systems are designed for DIY installation, but others, including custom closet organizers, require a professional installer.
DIY: People who prefer to do their home improvement work themselves can save some money by taking the DIY approach to closet organizers. Several brands are designed strictly for DIY installation, and others give consumers the option. Find videos and instructions for installing your closet organizer on the brand's website.
Professional installer: Customized systems require professional installation, since the unit has been made specifically for your space. Look for white glove service to ensure that the rest of your room is protected during installation and to ensure the crew cleans up before they leave.
What are different types of closet organizers?
Customized closet organizers
Customized closet organizers give homeowners the ultimate organization experience. These units are custom cut and designed to fit your specific space, and they can often be adjusted as your needs change.
Built-in closet organizers
Built-in closet organizers are another form of customized units, except that they are actually built into your closet space. These are less easy to adjust than customized systems that are installed as units.
Pre-made closet kits
Pre-made kits and/or units are a relatively inexpensive way to go for closet organization. These units can be mixed and matched to suit your needs, taste and budget, and you can add on to them as you go. These units are versatile and can generally work in more spaces than just your closet.
Closet organizer FAQ
Do closet organizers increase home value?

A built-in closet organizer adds value to your home by creating additional storage space, showing that the owner takes care of their belongings. Taking the next step and building a custom closet can increase your home's value even more.
What is a modular closet?

A modular closet is a closet system made up of sections that are movable and customizable. The simplicity of a modular closet creates design flexibility and makes it easy to install.
How do you install a closet organizer?

Each closet organizer has different steps to follow, but there are usually at least six basic steps:

Find the studs behind your drywall to mount the support cleats.
Take the central tower of the closet organizer and create holes using a template for the support cleats.
Bolt the cleats into the wall and hang the tower.
Use your level to mark where the shelves and rods extend from the tower.
Cut the rod only slightly shorter than the distance between rod supports, then hang the rod.
Test the security of all hardware and shelves before using the organizer.

Some tools you might need include a cordless drill with a variety of bits, a stud finder, a hammer, a level, and a pipe cutter to cut the rod to the correct length.
How deep should a closet shelf be?

Standard reach-in closet shelves for clothes should have a minimum depth of 24 inches to ensure that the clothes clear the back wall. For walk-in closets, the recommended shelf depth is at least 16 inches.
What is a reach-in closet?

A reach-in closet system is a type of closet system built into your wall that is generally 24 inches deep. This type of closet system is highly customizable and has various shelves, drawers, inserts and options for hanging rods.
What is the difference between closets and wardrobes?

A wardrobe is a free-standing cabinet that holds clothes, and a closet is a cabinet typically built into the structure of a house that holds various household objects, including clothes.
Thanks for subscribing.
You have successfully subscribed to our newsletter! Enjoy reading our tips and recommendations.
Closet organizer company reviews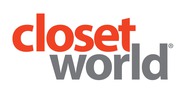 Closet World is a California-based home organization company that specializes in designing customized organizational solutions for homeowners. They have four locations in California and Nevada.
Built-in options: Closet World's closets can be customized to include built-in drawers for jewelry, purses, accessories or anything else you want. You can also have built-in hampers, shelves and cubbies installed.
Free consultation: Start the organization process with a free design consultation. Schedule one by calling Closet World or by filling out a short form online. Your design consultation should take around an hour and will include measuring your space, itemizing your belongings and talking about design options.
One-day installation: Most Closet World units can be installed and ready for use in as little as one day. Note that this timing doesn't include designing and ordering the unit.
Bedtec Wallbeds: Designed with small spaces in mind, Closet World's Bedtech wallbed is designed to safely tuck away behind doors when you aren't using it. This helps homeowners maximize small living spaces with style.
Organize other spaces in your home: Closet World organizes more than just closets. Call them for help designing an organizational solution for your garage, home office, laundry room or pantry.
Read 2104 Reviews

Closet Factory has been customizing closet systems for homeowners for over two decades. They can also help you develop an organizational system for your home office, garage, pantry and more.
Read more about Closet Factory

EasyClosets is the first online closet company in the industry. They are based out of Holland, Mich. and offer consumers complimentary design service, easy DIY installation and free, fast shipping.
Read 9 Reviews

ClosetMaid was founded in Delray Beach, Fla. in 1965. They are currently based in Ocala, Fla., and their products are available nationally at home improvement stores, online and at ClosetMaid authorized dealers.
Read more about ClosetMaid

Easy Track offers DIY organization systems for closets, pantries and other living areas. Buy a ready-made kit in a variety of colors and designs, and add on additional accessories as you need them.
Easy to update and add items: Because Easy Track's kits are pre-made, it's easy to start small and update as you go. Start with a basic starter kit, then add accessories like drawers, tie racks or belt racks as you need them.
Easy to install: Easy Track's storage systems are made for easy DIY installation. They hang from a rail, which makes installation simple and quick. You can watch an installation video and read instructions online if you have questions about your DIY installation.
Design your perfect closet: Just because Easy Track's systems are pre-made doesn't mean you can't have fun designing your closet. Use Easy Track's online design tool to design your ideal closet space, get an estimate of prices for the items that will work best for your space and then find the items online or at your local Easy Track retailer.
Browse ideas: Find inspiration for your space by browsing through Easy Track's design ideas.
Free expert design: If you aren't able to figure out what design would work best for your space, complete Easy Track's design form to get free design advice from a design expert. Simply draw your space using the pre-made grid, include dimensions and additional information about the space and submit it. You'll receive an email with a link to a customized 3D design within three business days of your submission.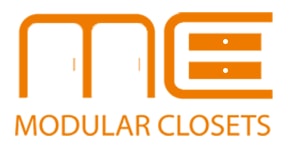 Modular Closets was founded in 2015 and offers homeowners closet modules that can be mixed and matched to create a customized closet for up to 40 percent less than the cost of a standard custom closet. All of their closet modules are designed for easy DIY installation.
Fast shipping: Because all of Modular Closets' modules are pre-assembled, they are usually ready to ship out within one business day of ordering.
Low price: Modular Closets' modules save customers between 40 and 50 percent compared with other closet providers because they are the direct manufacturer.
No-frills design: Perfect for homeowners who want to keep things simple, Modular Closets' modules are all designed simply to provide flexibility, functionality and organization without any unnecessary bells and whistles.
Inspiration gallery: Browse Modular Closets' "Inspiration Gallery" to see how real customers have pieced together modules and accessories to create unique and creative spaces.
One-tool assembly: The only tool you will need to assemble your units is a Phillips screwdriver. Their cam lock systems take care of most of the work, and you can download videos and assembly instructions online.

Closets by Design was founded in 1982 and provides customized design for closets, garages, home offices, laundry and more. They have locations across the United States and Canada.
No obligation in-home consultation: Schedule a free no obligation in-home consultation with Closets by Design to find out what design ideas would work best in your space and for your budget. Schedule your appointment online.
Coupons: Click on your preferred location to see what coupons are available, such as 40 percent off your design and free installation.
Designs for any room: Closets by Design has design options for more than just closets. They can help homeowners design organizational solutions for their pantry, home office, laundry room, garage, flooring and more.
Customized wallbeds: Make the most of your den or other living space with Closets by Design's foldaway designbed™ system. This system is customizable and can be designed for a single or double bed, and it can even be designed with a desk.
Professional installation: Closets by Design handles installation for you with their professional installation team. They will ensure your custom-made organizational design is installed correctly, quickly and neatly.

Considered by some to be the innovative leader behind the custom closets industry, California Closets was founded in 1978 in Southern California. The company provides customized luxury organizational spaces to homeowners across the country and has 120 showrooms across North America with plans to keep expanding.
Showrooms: See how California Closets look up close and in person by visiting your local showroom. Showroom visitors can feel swatches of finishes and materials, look at an extensive selection of styles and designs and get a feeling for how much lighting impacts the overall organizational space experience.
Free in-home consultation: Interested consumers can schedule a free in-home consultation to get design ideas that are customized for their spaces and will work for their budget. Your designer will provide you with a 3D version of a design that will work for your needs after the consultation.
Custom installation: California Closets has professional installers who will perform custom installation of your customized organizational unit. They provide white-glove service, protecting floors and walls before beginning installation and cleaning up before they leave.
Adjustable: California Closets can work with you to adjust, add or change your closet design and system throughout the years as your family grows and/or your needs change.
Resources and tips: Learn the best ways to get your home ready for winter, organize your kids' rooms, prepare for installation and more by reading Expert Advice on California Closets' website.

Closet Works is based in Chicago and generally serves the greater Chicago area. However, interested consumers who live outside of their area can still work with one of Closet Works' out of network dealers who can design and sell their systems across the United States and in Canada, European Union, Tahiti and Oceania.
Eco-friendly: Closet Works adheres to the standards set by the California Air Resource Board (CARB) to ensure ultra-low emissions. They also use wood that is made from 100 percent recycled or recovered wood.
Made in the USA: All of Closet Works' units are manufactured in Elmhurst, Ill. This ensures that all of their units meet the highest quality standards.
Warranty and design guarantee: Closet Works' units all come with a lifetime guarantee. Their design guarantee allows consumers to make minor design changes at no charge when they are made within 90 days of the original installation.
Get a gift after your first free in-home consultation: In addition to providing a free personalized in-home consultation with a designer, Closet Works will actually reward you with either a $25 VISA card or a portable device charger.
360 Organizer: The revolutionary 360 Organizer® by Lazy Lee® is a great way to increase storage space. It can be customized to suit your needs and is ideal for closets, wine storage and pantries. The shoe spinner can hold up to 200 pairs of shoes and only uses 40 square inches of floor space.

With locations in Florida and Georgia, Artisan Custom Closets designs, manufactures and installs custom organizational solutions for any room in the house. Their products are designed to be adjustable so they can easily change when your needs change.
USA made: All of Artisan Custom Closets' products are manufactured in Marietta, Ga. They only employ full-time employees who have an average of 10 years of experience.
Schedule an appointment: Use Artisan's simple online form to schedule an appointment to meet with a designer inside your home who can help you with your storage solution problems.
Quick professional installation: All Artisan Custom Closets are installed by professionals who have an average of 10 years of experience installing custom closets. Most custom closet installation jobs can be finished in just one day.
Photo galleries: Find inspiration for every room of your home by viewing Artisan Custom Closets' extensive photo gallery, available for closets, offices, garages, pantries, mudrooms and more.
Locally owned: Artisan Custom Closets is locally owned and operated, serving the entire Atlanta metro area. Their Florida location is located in Santa Rosa, Fla. and is also locally owned and operated.
Disclaimer
Information in this guide is general in nature and is intended for informational purposes only; it is not legal, health, investment or tax advice. ConsumerAffairs.com makes no representation as to the accuracy of the information provided and assumes no liability for any damages or loss arising from its use.
Comparing
×
You're signed up
We'll start sending you the news you need delivered straight to you. We value your privacy. Unsubscribe easily.